And … ACTION!
His daughter's experience at the Heart Institute of Children's Hospital Los Angeles spurred actor Mark Feuerstein and his wife, Dana Klein, to get involved.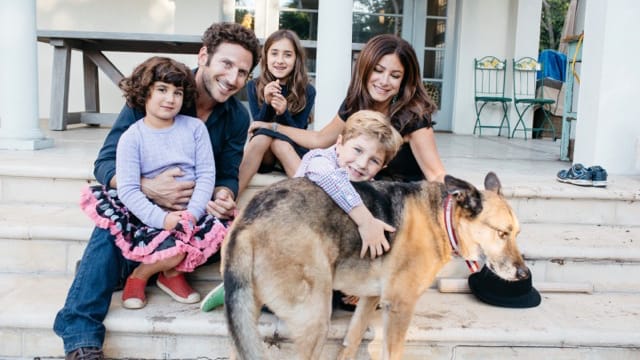 Mark Feuerstein faced a dilemma shared by many parents of severely ill children: the agony of going to work every day while your spouse sits in the hospital with a very sick child. The difference: He was acting on a hit TV show on the other side of the country.
Feuerstein has now played Hank Lawson on USA's hit series "Royal Pains" for six seasons. When his third daughter, 6-month-old Adelaide, was brought to Children's Hospital Los Angeles with ALCAPA, a potentially fatal congenital heart defect, the show had just started.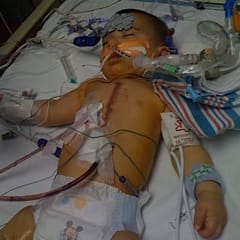 "It was by far the most difficult time in my whole life," says Feuerstein. "It was exacerbated by the fact that I couldn't be there for my wife and my daughter 24 hours a day, seven days a week."
He and his wife, screenwriter and producer Dana Klein, could tell something was wrong with Adelaide, but had initially chalked it up to the overactive imagination of parents. After multiple doctors missed or misdiagnosed the problem, David Ferry, MD, a cardiologist on the medical staff at CHLA, figured it out; and he told them there was one man they needed to see—CHLA cardiothoracic surgeon Vaughn Starnes, MD, co-director of the hospital's Heart Institute.
"If a baby needs their heart fixed, that's the guy you want," says Feuerstein, obviously one of Starnes' biggest fans. "That's Derek Jeter."
Adelaide, or Addie, as her family calls her, spent six days in the Cardiothoracic Intensive Care Unit (CTICU) before undergoing surgery to correct the defect. About two months later, she had a second surgery that would repair damage to her heart's mitral valve and ultimately save her life. After a total of 89 days in the hospital, she was finally able to go home.
Fast-forward five years; Addie is now a healthy kindergartner with a love of life that is infectious … or maybe even congenital.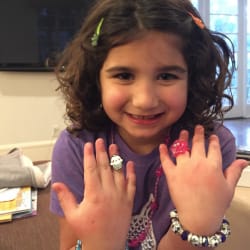 "She is the funniest person I know," says Feuerstein. "She makes her mom and me laugh every single day." She's also following in dad's footsteps. She's been taking acting classes and was cast in the role of Miss Hannigan in her acting academy's production of "Annie." "She's a natural," he says.
Addie's recently been cleared for annual visits to the cardiologist, rather than checkups every six months—a milestone that heart patients dream of.
In gratitude for the outstanding care they received at CHLA, Feuerstein and Klein have become avid supporters of the Heart Institute.
"Though those 89 days were the worst of our life, every minute, we knew we were in the very best hands," says Klein. "We are forever grateful to the Heart Institute."
Feuerstein volunteers when he can, joining in on CHLA's Third Thursday events, when members of the entertainment industry spend time playing with patients, passing out coffee and tea to parents, and generally bringing cheer to patient families and staff alike.
"If doing a few hours at the CTICU helps lighten the load for a cardiac patient, then I'm so happy to give back in that way," he says.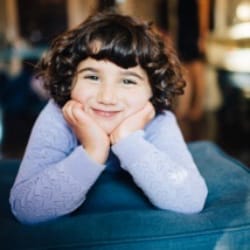 His support doesn't stop there. He and his wife have joined with the Heart Ambassadors, a group of grateful patient families united in support of the institution to which they owe so much, and they have asked friends and family to support it as well.
"If it's cardiac care to which you want to contribute, then this is the place," says Feuerstein.
"I know that Addie would wish for every child who comes into that hospital with a failing heart to have the chance that she had. Dana and I are representing her when we support CHLA. When we ask people to give money, we're doing it because Addie's love of life is one that we hope to extend to all of Dr. Starnes' patients, and all the children who come through the Heart Institute."
If you'd like to support cardiac care at Children's Hospital Los Angeles in honor of Addie's triumph, you can visit Mark Feuerstein's fundraising page in support of a hybrid surgery suite in the Heart Institute at CHLA.