Why I Give: Kathleen McCarthy Kostlan
The longtime CHLA supporter reflects on the Anderson Pavilion and how the hospital has grown over the past decade.
By Marla Lehner

Kathleen McCarthy Kostlan has advocated for Children's Hospital Los Angeles for decades. As an individual philanthropist and head of the Thomas and Dorothy Leavey Foundation, she has donated more than $10 million to the hospital—including a significant gift to the Living Proof Campaign, which helped support the construction of the Marion and John E. Anderson Pavilion. At the hospital, the Thomas and Dorothy Leavey Foundation name graces both the Cardiothoracic Intensive Care Unit and the Interfaith Center, demonstrating the foundation's generosity that can be felt throughout the institution.
Kostlan, who first began supporting CHLA as a member of Las Madrinas and is a member of the hospital's Foundation Board of Trustees, reflects on how Children's Hospital Los Angeles has changed over the years, the impact of the Anderson Pavilion and why she continues to support the hospital today.

The hospital has gotten nothing but better over the years. A decade ago, many people took it for granted, but what CHLA has become over the last decade is extraordinary. With leading doctors who have been recruited from around the world and the research being done, the hospital has earned all sorts of recognition. As its reputation has grown, people have come to know that Children's Hospital is really something very special and very unique.
When the Anderson Pavilion was built, that made a tremendous difference—it really did. Buildings don't make an institution, but it gave the hospital room to grow. Before the Anderson Pavilion was constructed, the hospital was using every inch of space—and I'm sure it is doing that now, too. Of course, the more space you have, the more children can be treated and the more space you need.
I'm impressed with all the marvelous treatments that children can get nowadays that they didn't have access to 15 or 20 years ago, and what a difference that has made in their lives. Anyone who knows anything about Children's Hospital and what it's there for—to help sick children—knows you can't do enough to support it. It's a worthy, worthy cause. It's been our Foundation's fortunate place and pleasure to support the hospital.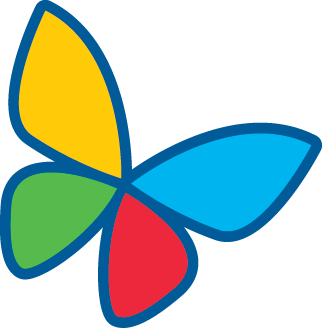 How you can help
To help support Children's Hospital Los Angeles, please visit CHLA.org/Donate.