Prolific TV Creator Chuck Lorre Takes Giving Seriously
The award-winning producer shares why he supports Children's Hospital Los Angeles—and a new generation of physicians and scientists.
By Marla Lehner

Writer, director and producer Chuck Lorre has created some of the most beloved sitcoms of the last several decades, including "The Big Bang Theory," "Young Sheldon," "Two and a Half Men," "Cybill" and "Dharma & Greg." His newest series include "The Kominsky Method," "Bob Hearts Abishola," "B Positive" and "United States of Al." While Lorre's main ambition is to make audiences laugh, he's also serious about his role as a philanthropist.
The Chuck Lorre Family Foundation has donated generously to Children's Hospital Los Angeles through long-term grants in support of the Samuels Family Latino and African American High School Internship Program (LA-HIP), a career development program for underrepresented high school students studying science, technology, engineering and math (STEM). Additionally, in 2020, Lorre gave a generous gift to the COVID-19 Emergency Response Fund.
Asked why he supports the hospital, Lorre says succinctly, "The answer is painfully simple. It's a wonderful organization. It does great work—and I wanted to be part of it."
An early experience
But there is something more driving Lorre's philanthropic efforts—memories of a time in which he had to fight to reclaim his own health as a young man. Lorre was in his early 20s and living in Los Angeles when he was diagnosed with ulcerative colitis. Without medical insurance, it was a scary period for him.

"When I started to write situation comedies 35 years ago, I never imagined that I would be in a position like I am to give back. This feels like the right thing to do, to say 'thank you' to the universe for giving me the opportunity."

—Chuck Lorre

"I was very, very ill and I had nowhere to go. It was a frightening time," says Lorre. "So, when I began this journey as a philanthropist, I wanted to do something, if I could, to help others avoid going through what I did. Children's Hospital provides for everyone who walks through the doors, and that's really important to me."
When Lorre created his foundation, his philanthropic mission was clear. "From the beginning, I wanted my foundation to focus on education and health. They are both integral to having a life worth living," he says. "Children's Hospital Los Angeles felt like a natural fit, especially the LA-HIP program, which brings together education and health in one very worthwhile environment. I thought, 'Yes! Let's do this. Let's be part of this.'"
A guiding light
While Lorre is hands-on in his foundation's work, he has help determining where to direct his funding to make the greatest impact. Trisha Cardoso, President and Chief Giving Officer of the Chuck Lorre Family Foundation and also a member of the CHLA Foundation Board of Trustees, has worked with the producer from the beginning to identify ways to fulfill the foundation's goals.
"Chuck has had a very specific vision from day one, so that makes it easy to find opportunities," says Cardoso. "For example, we recognize that it's harder for minority students to have access to high-quality programs to build their college resumes. Through LA-HIP at CHLA, the playing field is leveled and allows these students to compete with their peers as they prepare for their college journeys. That piqued Chuck's interest immediately."
Influencing career choices
STEM education, particularly for underserved students, is a top priority for Lorre, who discovered—to his surprise—that one of his most popular shows was influencing young audiences.
"During the 12 years that I wrote and worked on 'The Big Bang Theory,' we discovered that the series was encouraging younger viewers to pursue the STEM fields," says Lorre. "We set out to make a situation comedy, and we were actually impacting kids' choices about what kind of life they were going to have and the careers they might pursue."
Inspired by the impact of his hit show, Lorre established The Big Bang Theory Scholarship Endowment and Graduate Fellowship at the University of California, Los Angeles, which provides both undergraduate and graduate students with financial need-based scholarships to pursue STEM degrees.
"Supporting the LA-HIP program at Children's Hospital was a natural outgrowth of that," says Lorre. "We wanted to help high school students learn about the medical field from world-class doctors and researchers while having the opportunity to work in one of the nation's top children's hospitals."
While Lorre's sitcom has had an unexpected impact on young people's careers, contributing to causes he believes in has also had a profound impact on Lorre himself.
Giving back "creates joy," he says. "It's different from just happy; it's deeper than happy; it's more meaningful. The zeros [on the donation] aren't as critical as the action of trying to be of service to someone else.
"There's joy in it—and it's more long-lasting than winning a People's Choice Award," he says with a laugh. "I'm grateful for those acknowledgments, too, but giving back is more impactful, especially when I can see it and be part of it and meet the people doing the amazing work."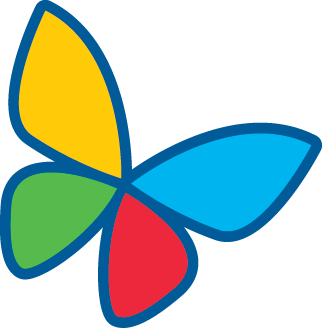 How you can help
To help support Children's Hospital Los Angeles, please visit CHLA.org/Donate.