A Beautiful Friendship
5 Questions for Wendy Garen, President and CEO of the Ralph M. Parsons Foundation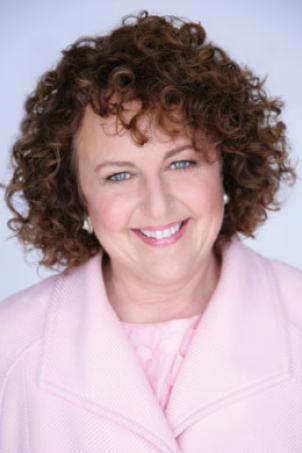 The relationship between Ralph M. Parsons Foundation and Children's Hospital Los Angeles exemplifies one of CHLA's core values: achieving our best together. For the last 38 years, the Parsons Foundation has supported CHLA through 31 grants totaling $6.2 million. Dedicated to improving the lives of Angelenos, it has provided funding for a wide variety of needs, such as orthopaedics, palliative care, general operations and capital projects—including naming the Ralph M. Parsons Foundation Dining Terrace during CHLA's Living Proof campaign. Wendy Garen, President and CEO of the Parsons Foundation, reflects on a long and meaningful partnership with CHLA.
1.Why has the Ralph M. Parsons Foundation chosen to support CHLA for nearly four decades?
We began giving grants in 1978 and gave our first grant to CHLA in 1981—it's one of our most enduring relationships. Why? The Parsons Foundation has always cared deeply about the lives of disadvantaged children and families in Los Angeles. From the beginning, it's been clear that CHLA is special—not only because it's the top-ranked children's hospital on the West Coast, but also because of its overall excellence. It conducts leading-edge research, it gets innovations to the bedside, and it has tremendous community outreach. Also, nearly 70% of kids served at CHLA are covered by Medi-Cal. It's an amazing alignment of mutual priorities: The things CHLA is concerned about, we care about too.
2.What does success look like for the Parsons Foundation?
We accomplish our goals through the nonprofits we fund. When CHLA achieves its goals, or hits the ball out of the park and exceeds expectations, that's when we know we have been successful.
3.From your perspective, what does CHLA represent to the community?
I think of CHLA as a cornerstone institution. You can't imagine L.A. County without it. If CHLA didn't exist, we'd have to create it. It's a tentpole of what we need for children and families in Los Angeles.
4. How does CHLA help the Parsons Foundation achieve its goal of improving the lives of Angelenos?
We want to invest in things that have a return on the well-being of the community. The scientific evidence is clear that investing in the health of kids ages 0 to 5 pays off. As a society, if we invest in children, we have a healthier community.
5. What role does philanthropy play in our community?
I think of philanthropy as the secret sauce. Philanthropy allows organizations to test new things, to drive toward excellence and to leverage other opportunities because we can truly do more together. When we come together, we make meaningful change.