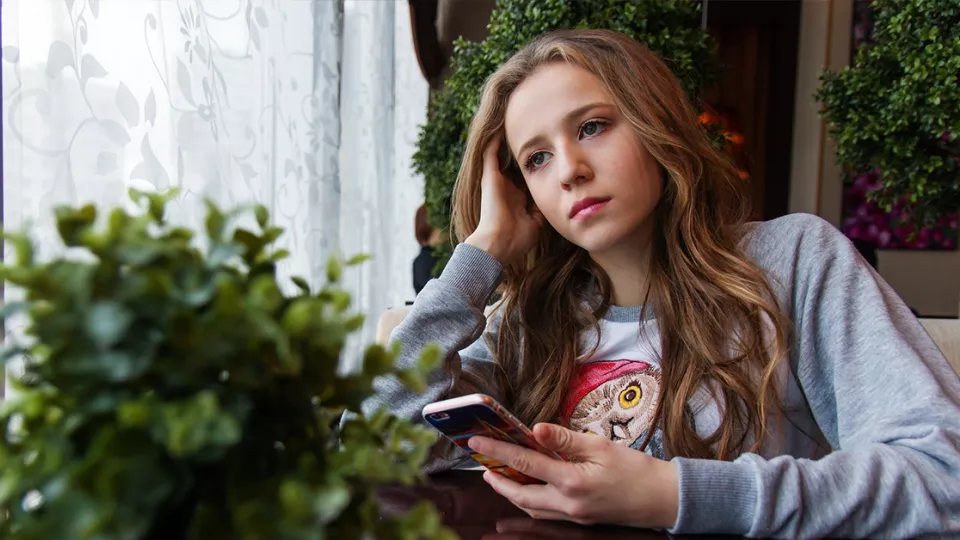 Advice From Our Experts
How to Help Your Teen During COVID-19
Tips to help teens cope with missed milestones—and a life interrupted. 
Graduations. Proms. Quinceañeras. Bar mitzvahs and bat mitzvahs. Senior trips. Sports seasons. School plays. The COVID-19 crisis has canceled them all, and teens are feeling the pain.
And those missed milestone events are only the start. Many high school seniors suddenly find their fall college plans in flux, and financial stress has left countless families in a state of high anxiety. All the while, adolescents are sequestered at home, away from their closest support group: their friends and peers.
So what's a parent to do? Bridgid Conn, PhD, ABPP, a Clinical Psychologist in the Division of Adolescent and Young Adult Medicine at Children's Hospital Los Angeles, shares advice on how to help teens cope during these challenging times.
Acknowledge their feelings
When teens say they're sad or upset about a canceled prom, graduation or birthday party, it's tempting to tell them to look on the bright side. Don't.
"Often, the initial response from parents is to try to reframe their thoughts and say, 'Well, at least you're healthy,' or 'You'll have other great experiences in the future,'" Dr. Conn says. But that leaves teens frustrated because they don't feel understood.
A better approach? Listen and empathize. "It's more helpful to say, 'Yeah, that's really tough. I know you've worked really hard for this—I'm so sorry this happened,'" she says. "Give them space to process the loss."
Watch for too much sleeping
The COVID-19 crisis has left people of all ages feeling irritable and fatigued. Some teens might respond to those feelings by sleeping most of the day. Don't let them.
"Excessive sleeping is not good for mental health, and it can be a sign of depression," Dr. Conn explains. "And if your teen is sleeping all day and staying up all night, it will be more difficult for them to adjust when life goes back to a regular routine."
Certainly, teens don't have to wake at 6 a.m., she adds. But be sure they are getting up during the morning hours.
Keep a routine
Encourage teens to stick to a daily routine. That means eating on schedule, completing schoolwork, helping around the house, connecting with friends virtually, and limiting naps and screen time.
One idea is to create a visual schedule—writing down tasks to do that day and posting it somewhere. Be sure to enlist your teen's input on this list and allow downtime and fun time. "Keep the list very doable," she stresses. "You don't want to overwhelm your teen; you just want to create some structure for the day."
Let teens decide on virtual celebrations
"Adolescence is a time when we want more independence, more choice," Dr. Conn notes. "Being told 'No, you can't do any of the things you were doing before' is particularly difficult for them. They feel like they don't have control over their lives."
That's why it's important for parents to let teens choose how to mark those milestones they're missing. "Some teens may be excited about a virtual prom, but others might say, 'I feel weird getting all dressed up to sit in front of my computer,'" she says. "Don't push it. Leave it up to them."
And if your teen wants to have a birthday or graduation party after the crisis, make sure that celebration happens. Don't let it fall by the wayside after life gets busy again.
Get moving
A lack of physical activity can lead to depression—or make existing depression worse. "Teens need to get some exercise in, while still observing masking and physical distancing guidelines," Dr. Conn says. "Even a walk around the block can be helpful."
Other options include online dance classes and workout videos. Gentle yoga and stretching via videos or mobile apps can also break up the day and boost their mood.
Encourage teens to give back
Lending a hand to others in need can empower adolescents and counter feelings of helplessness. Activities can be as simple as delivering groceries to a grandparent, sewing face masks for neighbors or calling a friend who's had a tough week.
"This is a good opportunity for teens to see themselves as leaders and find ways to support each other and their community," she says.
Ask for help
If your teen is suffering from depression or anxiety or is withdrawing from friends, family and school, seek help. In addition to calling your teen's primary care doctor, here are some resources for teens in crisis:
Be kind to your teen—and yourself
"It's important for parents and caregivers to take care of their own mental health," Dr. Conn says. "There are so many big, looming unknowns right now. We all need to hold ourselves with a lot of kindness! We need to have empathy and compassion not just for our youth, but for ourselves."