Advice From Our Experts
Deciphering Nutrition News
In today's era of social media and 24-hour news cycles, exposure to nutrition information is greater than ever. Like with any other news sources, however, it can sometimes be difficult to know whom to trust.
In a handful of states, including California, the title "nutritionist" has no legal definition. However, a registered dietitian-nutritionist (RDN) is a nutritionist, but a nutritionist is not necessarily an RDN, who is a professional trained in various aspects of nutrition including medical nutrition therapy, community nutrition, food service and much more.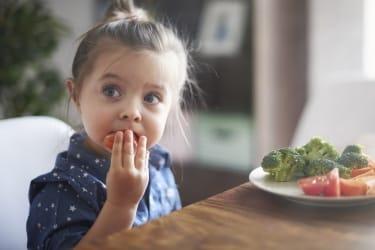 Currently, RDNs are required to hold at least a bachelor's degree as well as complete an accredited internship providing at least 1,200 hours of supervised practice and pass a national examination. Additionally, RDNs have to maintain registration by completing 75 hours of education every five years. RDNs work in a variety of areas including hospitals, nursing homes, sports nutrition and corporate welfare programs, food and nutrition-related business industries, private practices, and more. Part of the education and internship of RDNs involves participating in and interpreting research, including learning about statistical analysis and research methods.
This is why RDNs are the go-to source for evidence-based, nutrition-related recommendations. If an RDN isn't the author of or quoted in a nutrition article or on a website, here are some things to look for in determining if a nutrition-related news story, recommendation or product is trustworthy:
Does it name the journal that published the study? Look for reliable journals such as the New England Journal of Medicine or the Journal of the Academy of Nutrition and Dietetics. Many online publications do not require any review to decide whether the research was done fairly and without bias.
Look to see if the study was sponsored by a company that could be positively or negatively affected by the study's outcomes. The same goes for the source publishing the article. If a publication company is connected to a research sponsor, this should be clearly stated.
Is the website affiliated with a business? Websites ending in .edu or .gov are most reliable. Programs that build professional-looking websites are easily accessible and affordable, but not necessarily accurate.
Are they trying to sell you something? Be extra cautious of websites selling services or supplements. Over-the-counter supplements, vitamins and minerals are not required by law to be examined for safety. Many companies take advantage of the fact that the general public wants to eat better but has little knowledge of basic nutrition.
Is it too good to be true? If a study, service or supplement seems too good to be true, it probably is. Good nutrition is an ongoing process that requires continued effort.
If you or your child has a nutrition-related medical condition, you should seek the expertise of an RDN who specializes in your needs. Nutrition advice isn't one-size-fits-all and should be tailored to specific needs. The Academy of Nutrition and Dietetics is the credentialing body for RDNs and has a database of dietitians as well as helpful, evidence-based nutrition information available to the public. This can be found on the organization's website at www.eatright.org.