Parking at the Sunset Campus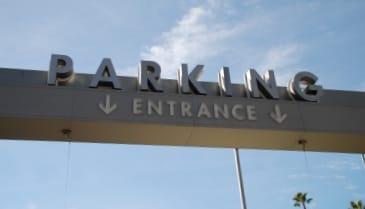 Self-Parking
Available 24 hours a day, 7 days a week, for $10 per day (3 hours - 24 hours).
There are no in-and-out privileges on the same ticket.
Main Visitor Parking Garage
This is located beneath the main hospital building at 4650 Sunset Blvd. (at the intersection of Sunset & Rodney). Parking in the hospital's main visitor parking garage is limited and is usually full by 9 a.m. during the week.
Rates For Main Visitor Parking
First 30 Minutes - Free
Each additional 15 minutes - $1.00
Maximum (after 3 hours) - $10.00
Weekly Parking Pass - $40.00 +$5 deposit
Monthly Parking Pass - $125.00 +$5 deposit
Valet Parking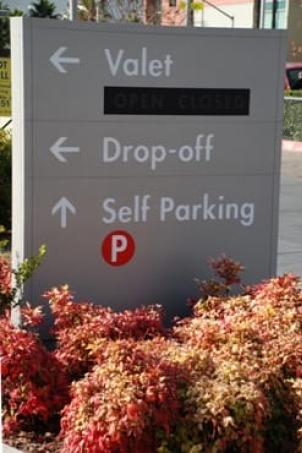 Enter the driveway from Sunset Boulevard and Rodney Drive. Go around the circle drive to the hospital's main entrance. Your car will be parked on the P-1 level of the visitor parking garage. A valet attendant will give you a receipt and park your car. Keep your receipt with you at all times. You will need it to get your keys.
No in-and-out privileges.
After 5:30 p.m.
Your vehicle will be parked at the valet driveway and your keys will be left with the information desk in the lobby. 
Valet Parking Hours of Operation
Monday - Friday
7:30 a.m. - 5:30 p.m.
Cost
$15
Parking Permits
Monthly and weekly visitor parking permits with in-and-out-privileges are available to parents of patients for purchase.
Contact the Parking Office
323-361-2214
4601 Sunset Blvd.
(across from the hospital)
Parking Office Hours of Operation:
Monday-Tuesday, Thursday-Friday: 7:00 a.m. - 4:00 p.m.
Wednesday: 7:00 a.m. - noon
Free Parking on Discharge Day
Parking in the Visitor Parking Garage is free on the day of your child's discharge.
To obtain your free validation:
Speak with your child's nurse about obtaining a printed paper parking pass.
The nurse will provide your Parking Pass to you as part child's discharge paperwork.
the nurse gives you to the Information Desk in the John Stauffer Lobby.
Guest services members at the Information Desk will provide you validation good for one free day of self-parking.
For more information, contact the Parking Office at 323-361-2214.