Workforce Development
In addition to the educational opportunities available to graduate, current college students and undergraduate health professionals, Children's Hospital Los Angeles also offers an array of programs for high school students who have an interest in a future career in medicine.
General Career Programs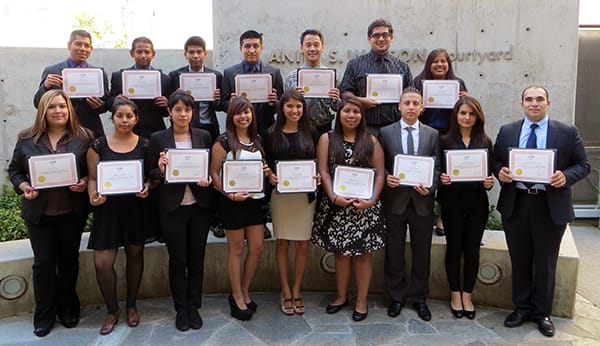 With the increasing focus on health economics, business and patient care support services, non-clinical careers are in demand. Children's Hospital Los Angeles, in partnership with Bank of America, has developed the Careers in Health and Mentorship Program (CHAMP) to help young adults in Los Angeles develop critical skills for entry-level employment. Read more.
Health Care Education Opportunities
Every summer, our hospital hosts a special 5-day-long camp, Camp CHLA, for high school students interested in pursuing careers in health care.  Students shadow registered nurses, respiratory care practitioners and other clinicians as they care for patients throughout the hospital.  They observe medical procedures, participate in mock emergencies and get a first-hand look at the medical field inside our hospital.

Research Internships for High School Students
Each year, the LA-HIP program offers deserving students paid 6-week internships at The Saban Research Institute.  Students entering 12th grade with an interest in careers in research and academic medicine are invited to engage in hands-on experimentation under the supervision of scientists. The mentorship provided is considered graduate level as the program is designed to increase the number of Latinos and African-American professionals in biomedical research and academic medicine.
Through the STEP-UP program, 32 students from racial and ethnic minorities or disadvantaged backgrounds are introduced to research in areas such as diabetes, obesity, liver and kidney disease through the National Institute of Diabetes and Digestive and Kidney Diseases' (NIDDK).