Careers in Health and Mentorship Program (CHAMP)

Have you considered pursuing a career in health administration? With the increasing focus on health economics, business and patient care support services and public health infrastructure, careers in health administration are in demand. Children's Hospital Los Angeles' Careers in Health and Mentorship Program (CHAMP) provides young adults in Los Angeles the opportunity to gain practical experience and competencies essential to an entry-level career in health administration.
Examples of Industry Careers:
Hospital Management
Marketing and Communications
Patient Relations
Office Management
Information Technology
Community Health, Education and Outreach
Finance and Accounting
Human Resources
Advocacy and Public Policy
Population Health
Philanthropy
What Do CHAMP Interns Gain?
CHAMP interns participate in a series of career readiness workshops focused on, but not limited to, understanding hospital operations and infrastructure, finance, and maintaining a healthy work-life balance. All interns are then matched with one department within the hospital, where they will gain practical experience through a project-based internship with an administrative healthcare professional. The internship will provide the opportunity to learn essential skills for entry-level employment, build significant professional relationships, and establish a defined career pathway.
Eligibility Requirements:
Be age 18 or older
Be currently enrolled as a student
Have the legal right to work in the U.S.
Must complete a CHLA Health Screening

Must clear a background check
Must clear a drug/alcohol screening test
Must provide proof of COVID-19 Vaccination

Meet all mandated requirements for internships at Children's Hospital Los Angeles
Selected applicants must be able to attend orientation on Monday, May 22, 2023 and be available from 4-6 pm every Monday, Wednesday and Friday in May/June for professional development workshops.The project-based internship will begin June 2023 and end September 2023. Internship hours will vary depending upon the assigned project.
Application Requirements
Applications will open Monday, January 9 and close when 200 applications have been received or by Friday, April 7 at midnight, whichever comes first. Only the first 200 applications submitted will be reviewed for this competitive process.
Application requires:
Resume
Two letters of recommendation (may be from a professor, former employer, or previous internship supervisor. Letters from family or friends will not be accepted).
Personal statement: Discuss two of your strengths and how they align with CHLA's mission and core values. In addition, explain why you would like to join CHLA's CHAMP Program and what you hope to gain from this experience (minimum 500 words).
Program Leadership
    
Rolando Gomez, MBA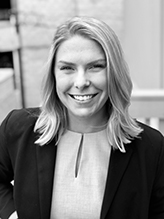 Natalie Jorgensen, MSHA
Children's Hospital Los Angeles gratefully acknowledges the support of Bank of America and the Zolla Family Foundation.