Valencia Outpatient Center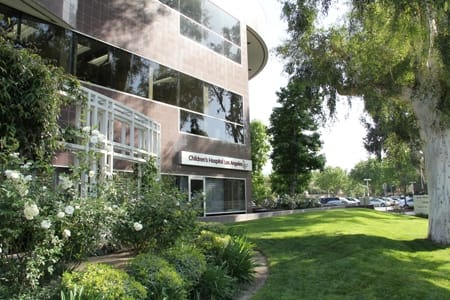 Just one exit away from Magic Mountain, Children's Hospital Los Angeles–Valencia offers convenient access to a wide variety of board-certified and board-eligible pediatric specialists for initial evaluation and follow-up care.
Valencia Location Map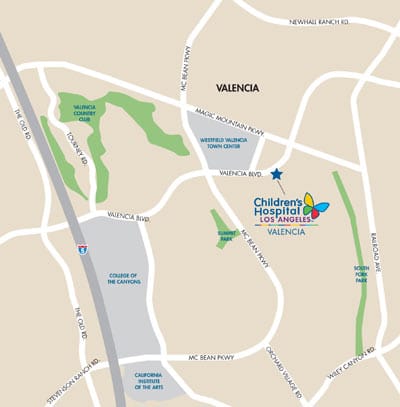 Parking
Parking is available, free-of-charge, on the ground level and in designated spots on the underground level beneath the building.
Access to Pediatric Care Specialists
Having access to pediatric specialty care close to home means several things for the health of your child:
The care provided is age-appropriate. Developmental milestones of childhood are considered as an integral part of the plan for care.
The goal of pediatric specialists is to provide family-centered care, meaning parents are an integral part of the health care team.
The care environment is tailored to make children feel safe and protected.
Clinical Specialty Care Services
We offer unparalled expertise in pediatric phlebotomy. Our highly trained staff provides compassionate care while minimizing the sample size taken from pediatric patients. To ensure accurate and timely results, we transport samples several times a day to our main testing center on our main campus in Hollywood. Learn more.
Anatomic pathology laboratory with expertise in pediatric neuroblastoma, neuropathology, hematopathology and electron microscopy
Comprehensive cytogenetics laboratory certified by the Children's Oncology Group
Routine testing
Special chemistry and biochemical genetic testing
STAT test menu
Note: All ages are welcome from neonates to adults. No appointment necessary. Walk-ins welcome.
Providers seeking results or parents requesting information about our lab services are encouraged to call our Laboratory Service Center at:
1-877-KIDZ-LAB | 1-877-543-9522