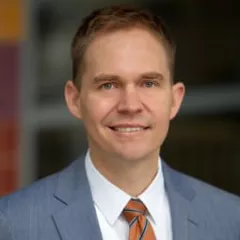 Scott Sparks, MD
Surgical Director, Comprehensive Stone Program
Attending Physician
Assistant Professor of Clinical Urology, Keck School of Medicine of USC
Dr. Scott Sparks is an Assistant Professor of Urology working in the Division of Pediatric Urology at Children's Hospital Los Angeles.
Dr. Sparks is originally from Texas and earned his undergraduate degree from the University of Texas at Austin. He then went to medical school at Baylor College of Medicine. After graduation, he did his residency in Urology at West Virginia University and then his Pediatric Urology fellowship at the University of California San Diego. Since completing his fellowship, he worked for 5 years as Assistant Professor of Urology and Pediatrics at Children's National Medical Center/George Washington University where he developed a busy clinical practice.
Dr. Sparks is particularly interested in treatment of children and adolescents with urinary stones. He helped establish and serves as Surgical Director of the Comprehensive Stone Clinic at CHLA. He also has a particular interest in resident education and mentoring and serves as an active participant in the USC Urology Residency leadership.
In addition to seeing patients at CHLA, he also has office hours in Encino/Tarzana, Santa Monica, and Valencia.
Education
Medical School
Baylor College of Medicine
Internship
West Virginia University Hospital, General Surgery
Residency
West Virginia University Hospital, Urology
Fellowship
University of California, San Diego, Pediatric Urology
Publications
Publications
Sparks S, Kaplan A, DeCambre M, Kaplan G, Holmes N. Eosinophilic Cystittis in the Pediatric Population: A case series and review of the literature. J Pediatric Urol 2013 Feb 4.
Sparks S, Viteri B, Sprague B, Rushton H, Pohl H, Majd M. Evaluation of Differential Renal Function and Renographic Patterns is Patients with Dietl's Crisis. J Urol 2013 Feb; 189(2): 684-9.
Marietti S, Woldrich J, Durbin J, Sparks S, Kaplan G, Chiang G. Urologic Findings on Computed Tomography of the Abdomen and Pelvis in a Pediatric Population. J Ped Urol. 2012 Jun 20.
Sparks S, DeCambre M, Christman M, Kaplan G, Holmes N. Salvage Ureteral Reimplantation After Failure of Dextanomer/Hyaluronic Acid Injection. J Urol. 2011 Jul; 186(1):257-60
Sparks S, Zepp J, Zaslau S, Farivar-Mohseni H, Tarry W. Pediatric Posterior Urethral Disruption with Resultant Iatrogenic Dilutional Hyponatremia. Internet Journal of Pediatrics and Neonatology, 2007. Vol 7, No 2
Santa Monica Outpatient Center
1301 20th St
Santa Monica, CA 90404
United States