The Center for Transyouth Health and Development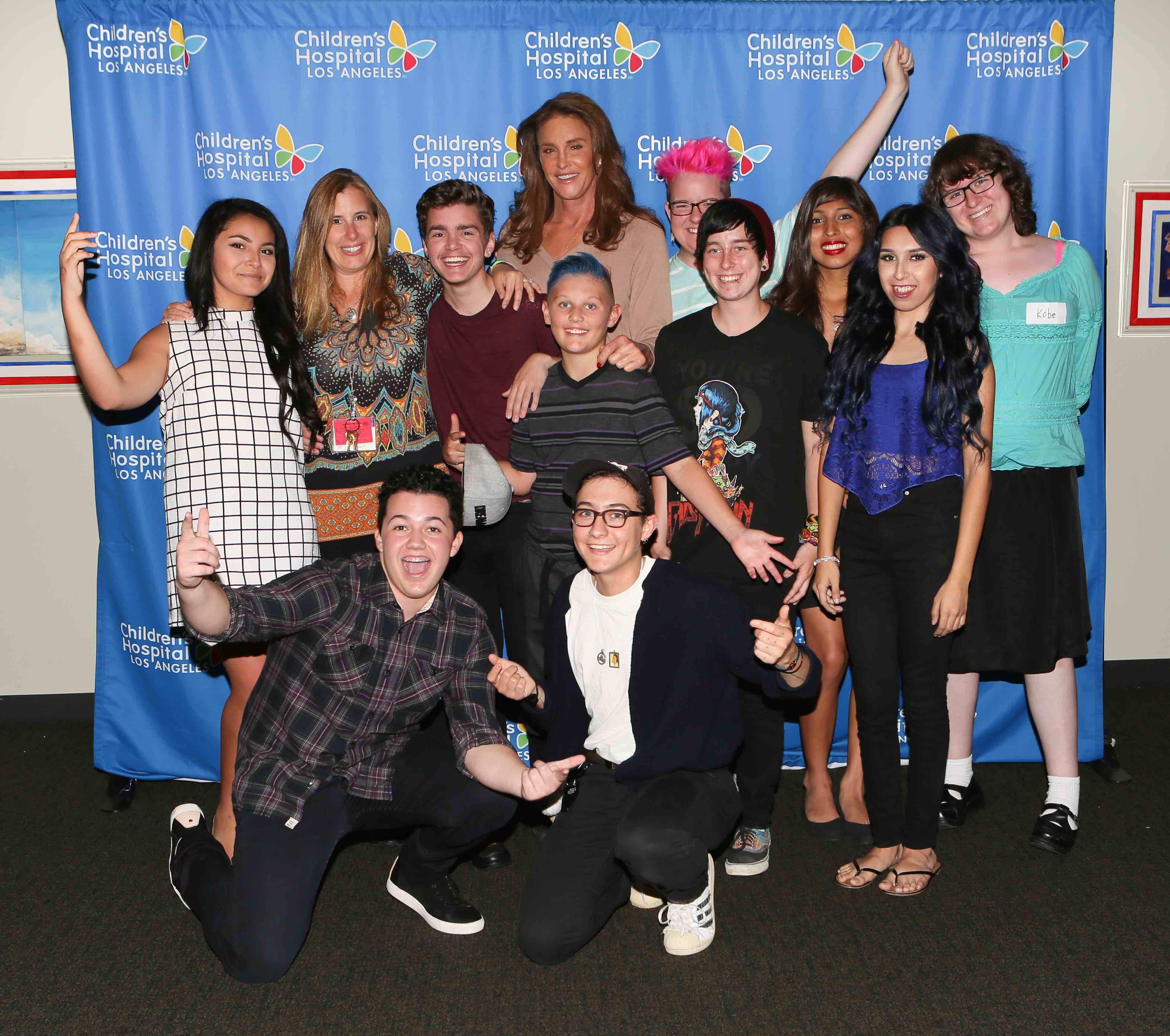 The Center for Transyouth Health and Development promotes healthy futures for transyouth by providing services, research, training and capacity building that is developmentally informed, affirmative, compassionate and holistic for gender non-conforming children and transyouth. The Center is officially celebrating 1000 transyouth in active care.

Blog
Transgender Community Questions & Answers With Johanna Olson, MD – CHLA's Transyouth Program
Here at Children's Hospital Los Angeles, our Division of Adolescent and Young Adult Medicine that is headed by Marvin Belzer, MD, has been supporting the health of transgender youth for nearly 20 years. Diane Sawyer's recent interview of B. Jenner on "20/20," included Johanna Olson, MD, medical director of the Center for Transyouth Health and Development at CHLA as a subject matter expert. Read More. 
In the News
The Center's Medical Director, Johanna Olson, MD, and 12-year-old transgender child, Nikki, were featured in People magazine. Read Nikki's story .
Background
The Division of Adolescent Medicine at Children's Hospital Los Angeles has been providing hormonal intervention, mental health, health education, peer support and advocacy services for transgender youth for nearly twenty years. We have expanded our services to include:
Consultation for families with gender non-conforming children.
Routine use of medications to suppress puberty in peri-pubertal youth.
Capacity building and training for community providers and clinicians
Rigorous research program that aims to understand the experience of gender non-conformity from childhood through early adulthood.
Since April 2011, the clinic has accepted over 100 new youth seeking information or medical intervention to assist in their transition process to bring their physical bodies into closer alignment with their internal gender identity. Due to the rapid expansion of the clinic and the need for a separate identity, the Center for Transyouth Health and Development was formally named in August of 2012.
Direct Services
Medical Services
The Center's Medical services include a thorough evaluation of transgender patients including:
Gaining an understanding of the youth's experience of gender non-conformity.
An assessment of medical readiness for hormones.
Our physicians determine, in collaboration with the youth, mental health therapists, ancillary support staff and families, the best treatment plan for each individual. Ongoing monitoring of efficacy, safety and side effects is essential for youth, especially in the first year of treatment.
Mental Health Services
The Center provides mental health services through a team of behavioral health professionals within the Division of Adolescent Medicine . Youth are seen through DMH funded services or through services funded through private foundations and public grants. We pride ourselves on having a team of gender experienced mental health providers who provide state of the art therapy for our patients, but also are essential in coordinating services for those patients with private insurance. Additionally, our mental health professionals go outside of the Division to educate other providers on the needs of transgender youth. Youth are offered the opportunity to participate in process therapy groups with other transgender youth to work on issues commonly facing this vulnerable population.
Family Support Services
The Center for Transyouth Health and Development is affiliated with Transforming Family , one of the country's largest parent, teen and child support groups. This unique model combines a therapist facilitated parent meeting for caregivers with gender non-conforming children and youth, a teen rap group facilitated by a therapist and other transgender adults who serve as role models for young people and a child play group.

HIV Prevention and Peer Support Services
The Center offers multiple services for transgender youth aimed at addressing HIV and supporting youth leadership development including HIV Testing, Trannyrockstar (an evidenced- based intervention designed to engage youth in influencing positive social norms) and partnerships with projects designed to engage youth in leadership development training opportunities.
Research
Under the direction of Dr. Olson, the Center has two large studies underway that are unique to the United States.
A prospective, observational study that aims to measure the physiologic and psychosocial impact of cross sex hormones and mental health therapy on transyouth new to cross sex hormones.
Aims to observe the impact of puberty suppression in peri-pubertal youth who are gender non-conforming. This treatment protocol, developed by the Dutch, has not been studied in the United States and only minimally in the Netherlands.
Current research in development include validating a new tool to measure the domains of psychosexual development; a long term prospective study of gender non-conforming children, the experience of parenting them and potentially collaborating with our neuro-imaging colleagues to replicate diffuse tensor imaging studies in transgender youth to better understand brain differences in this population.
Training and Capacity Building
The Center houses some of the nation's top experts in the field of transyouth who are committed to disseminating best practices, research and state-of-the-art evidenced-based training for existing and emerging practitioners. Our faculty and staff speak at conferences, participate on boards and consortia, as well as appear in the media to educate the professional and lay public about the needs and care of this very unique and underserved population. 

The Division provides opportunities for graduate students in Social Work, Public Health, Psychology, as well as medical residents and fellows to develop expertise in working with transyouth and their families.
The Center provides training and capacity-building assistance through faculty and staff to a wide audience of clinicians and community practitioners. Trainings focus on cultural competency, community mobilization for structural change and building the capacity of other practitioner to provide competent and affirming services. 

For more information about training opportunitiesvisit  the SYPP Center website  or call 323-361-3117.
Media Links
Dr. Olson discusses the use of hormone blockers with a patient on this segment of Nightline .
Dr. Olson discusses the needs of transgender youth with Lisa Ling on Our America .
Partners
Transforming Family
This organization offers a three-part approach to supporting families with gender non-conforming children. The Division of Adolescent Medicine has been partnered with Transforming Family since 2009.

Transyouth Family Allies
This organization empowers children and families by partnering with educators, service providers and communities, to develop supportive environments in which gender may be expressed and respected.