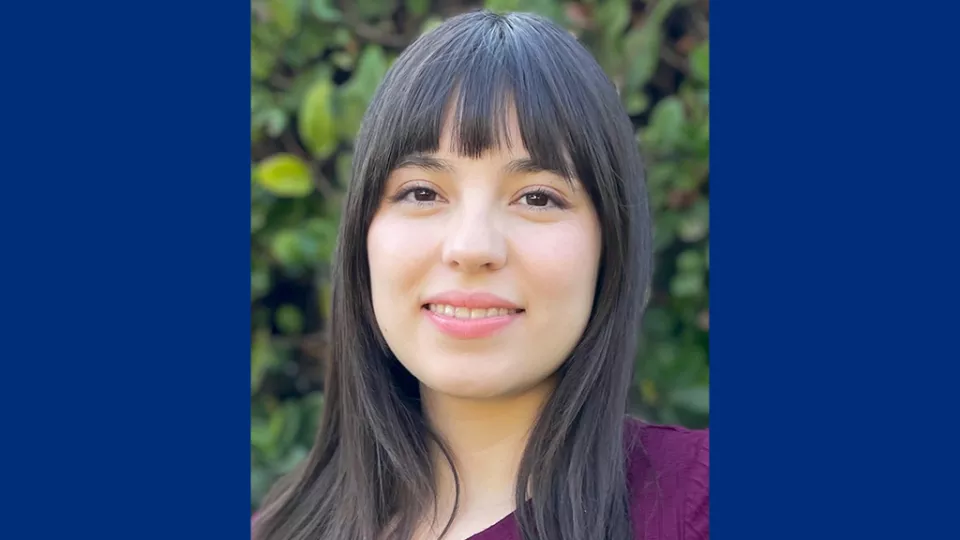 Research Community
Staff Spotlight: Angelica Sanchez
"I have a passion for working with children," says Angelica. "The cool thing about research is that I get to be part of something that will hopefully improve kids' lives."
In CHLA's Infant Neuromotor Control Laboratory, Angelica is supporting two innovative studies. One project, led by Beth Smith, PhD, DPT, is investigating how babies learn to reach. The second study, the HEALthy Brain and Child Development Study, aims to better understand the trajectories of normal brain development—from the womb through early childhood. Pat Levitt, PhD, Dr. Smith and Jessica Wisnowski, PhD, are co-investigators at CHLA, with Dr. Levitt also serving as Associate Director for the national study.
Angelica's role on both projects includes recruiting participants, collecting data and interacting with families. "A lot of my work involves playing with the babies, which is a lot of fun!" she says. "I also really enjoy talking with the parents and educating them about the research process."
In addition, she is helping to plan the Best Starts to Life Spring Summit in May. This year's summit—which brings together CHLA investigators who are focused on improving fetal, neonatal and early childhood health—will be a hybrid format, with in-person and remote attendance options.
In her free time, you'll find Angelica hiking with her girlfriend and her dog, writing poetry and checking out L.A.'s many vegan restaurants. A few of her favorites: Pura Vita in West Hollywood, Sage Vegan Bistro in Echo Park and Kusaki (vegan sushi) in West L.A.