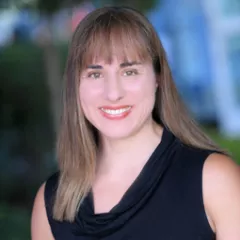 Beth A Smith, DPT, PhD
Director, Infant Neuromotor Control Laboratory
Associate Professor of Pediatrics Developmental Neuroscience and Neurogenetics Program, Keck School of Medicine of USC
Education
Graduate School
MSPT and DPT, Boston University
PhD, University of Michigan
Accomplishments
Certification
Prechtl's General Movement Assessment, Hammersmith Infant Neurological Examination
Memberships
American Physical Therapy Association (Acute Care, Neurology, Pediatrics, Research), American Academy of Cerebral Palsy and Developmental Medicine, North American Society for the Psychology of Sport and Physical Activity, International Congress on Infant Studies
Medical Awards
American Physical Therapy Association Eugene Michels New Investigator Award 2018. California Physical Therapy Association Faculty Research Publication Award for 2015 Sensors publication
Research
Research Summary
My research foci are a) to use basic science questions to explain relations between early brain development, infants' movement behavior, and neurodevelopmental outcomes and b) to build on my basic science results to develop evidence-based interventions that optimize neurodevelopmental outcomes. I use technology (wearable sensors, smartphones, electroencephalography (EEG), and eye gaze tracking) in novel and complementary ways to capture and assess complex infant behaviors. I use wearable sensors and smartphones to accurately capture and measure an infants' full repertoire of movement and behavior through full-day monitoring. I use EEG to measure underlying neural control of movement. Eye gaze tracking provides information about infant attention and learning. My working hypotheses are a) quantity, patterns and quality of self-produced movement represent underlying brain development and b) changes in infant behavior over time reflect and contribute to early brain development. Critically, developmental trajectories of brain and motor development are interdependent, and they differ in sometimes subtle, yet assessable ways between healthy infants and those at risk for developmental disabilities. Comprehensive quantitative and qualitative assessment of infant neuromotor behavior supports a) accurate early identification of atypical neurodevelopmental trajectories and b) targeted early interventions that promote optimal learning and neurodevelopment.
Research Studies
Our goal is early identification of deviation from healthy brain development to allow targeted early intervention and improve developmental outcomes.
We are interested in observing whether and how infants learn when interacting with a robot during a learning assessment contingency paradigm.