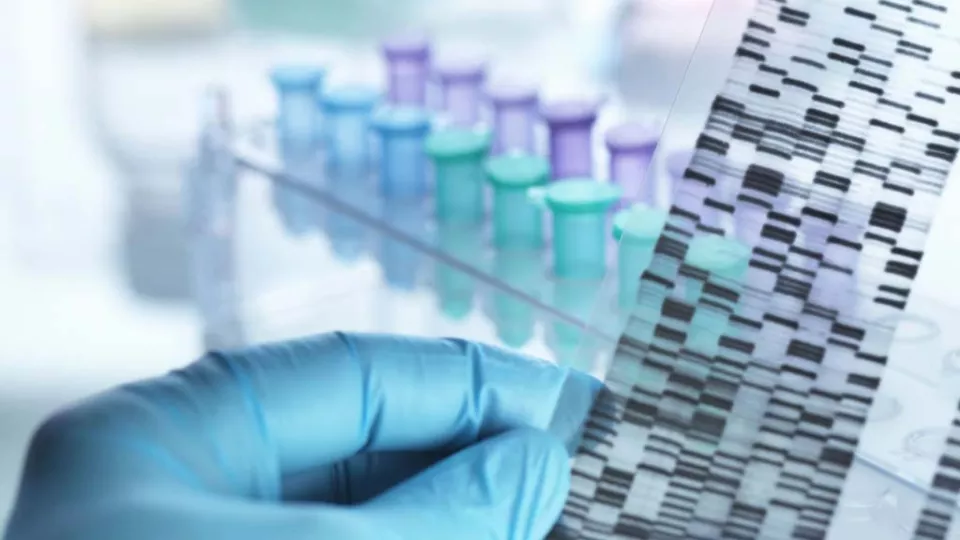 Research Community
Meet Some of our Research Trainees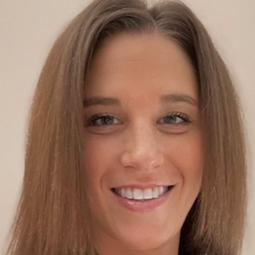 Paige Berger, PhD, RD
Paige is a postdoctoral research fellow studying early nutrition and brain development.
"I've always been interested in the interplay between nutrition and exercise—the use of food as fuel," says Paige. "But I really found my niche working with Dr. Birch and Dr. Goran."
Paige explains that she was a research fellow at the University of Georgia under Leann Birch, PhD, who famously studied picky eating in children. "I realized that as a kid, my environment shaped my own picky eating behaviors," she says. "What I was researching really hit home, and I've been hooked ever since."
At CHLA, she works with Michael Goran, PhD, to investigate how human milk oligosaccharides—the third most abundant component of human milk—contribute to early brain development. In addition, Bradley Peterson, MD, has been fostering her expertise in using MRI to assess brain tissue microstructure in infants. The group recently published a study linking maternal sugar intake during pregnancy with features of brain development in infants.
"My career goal is to examine how early-life nutrition is linked to infant brain structure and cognitive functioning," she says.
Originally from New Jersey, Paige has "fully embraced the L.A. lifestyle" with daily hiking and yoga. She also recently adopted a dog, Rolly. "You can find us at Griffith Park on the weekends," she says. "Chances are, I'll be carrying him up the mountain!"
---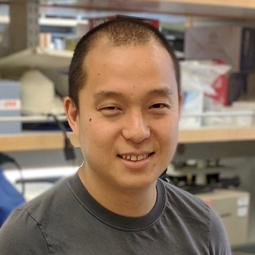 Jonathan Hsieh
A PhD student working on IBD research, Jon recently was awarded an NIH fellowship.
Growing up, Jon admits he "didn't take academics too seriously." But a biology class in community college—and a flyer promoting a biotech training program—changed everything.
"The biotech program introduced me to a bunch of cell and molecular biology techniques that I thought were just super cool," explains Jon, who earned a bachelor's in biotechnology at Cal Poly Pomona.
Today, he's a PhD student in the lab of Mark Frey, PhD. He is studying the relationship between ErbB3—a receptor on epithelial cells in the intestines—and the barrier that those cells form to prevent harmful substances from entering the rest of the body. "A breakdown of that barrier is a known feature of inflammatory bowel disease," he explains. "We want to learn how this barrier is regulated and leverage those insights into novel therapies."
Recently, Jon was awarded the Ruth L. Kirschstein Predoctoral Individual National Research Service Award, an NIH fellowship that will allow him to obtain individualized, mentored training during his dissertation research. "It's exciting," he says. "It's nice validation that the science we do is important."
Away from the lab, Jon loves building things—especially if it involves a soldering iron. His projects have included custom PCs, keyboards and arcade sticks. He also likes competing in video games. "If anyone reading this plays Guilty Gear," Jon says, "I'm taking on all challengers!"
---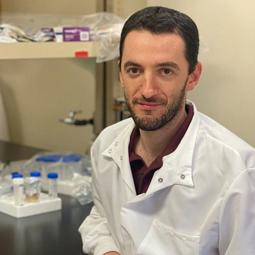 Assaf Beck, MD, MSc
Assaf is a postdoctoral fellow in Aaron Nagiel's lab, working to develop personalized gene therapy for inherited retinal diseases.
Assaf can't pinpoint the exact moment that inspired him to pursue scientific research. But sometime during medical school, he made an observation that stuck with him.
"I noticed that almost any medical breakthrough we were studying, whether it was a new drug or a diagnostic test, was preceded by extensive basic science and clinical research," he says. "In many cases that research was led by physicians with a strong scientific background."
Today, Assaf is working with Aaron Nagiel, MD, PhD, to develop such a breakthrough: a patient-specific gene therapy for inherited retinal diseases. He and the team design adeno-associated virus vectors to deliver base-editing technology to the exact target needed—and then test them in patient-derived retinal pigmented epithelium and retinal organoids.
"The idea is to develop a one-dose treatment that would replace the disease-causing mutation with the correct nucleic acid, which could hopefully stop the disease progression and prevent blindness," he explains.
Originally from Tel-Aviv, Israel, where he attended medical school and earned a master's in neurobiology, Assaf has been enjoying California life—visiting Yosemite and Sequoia national parks and trying new cuisines. (He wants to hear your L.A. restaurant recommendations!) He recently married, and he and his wife are expecting their first baby.
---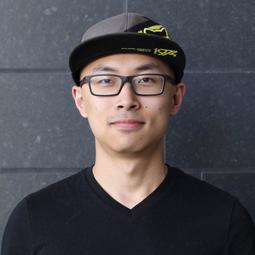 Jinlun "Jay" Bai
A graduate research assistant working with David Cobrinik, Jay talks about his retinoblastoma studies—and the sea creature he is "crazily obsessed with."
Jay's interest in research began as an undergraduate at the University of Maine, where he earned degrees in biology and psychology. In the lab there, he studied cardiac rhythmicity using fruit flies, whose heart consists of just a simple, open-ended muscle tube.
"I'm fascinated by the way we answer complex science questions with simpler, more approachable models," he says. "That experience solidified my interest in research."
Today, he's a PhD candidate at USC, with the goal of becoming a biotech/pharmaceutical research scientist. Working with David Cobrinik, Jay is building an in vitro retinoblastoma model using retinal organoids grown from genetically engineered human pluripotent stem cells.
"I hope to understand the epigenetic mechanisms underlying retinoblastoma tumorigenesis, as well as to screen for potential therapeutic compounds that can halt this process," he explains.
Jay grew up in Kunming, China. A fun fact about Kunming: It is known as the "City of Eternal Spring" for its pleasant climate and year-long-blooming flowers, and it was the gateway to the ancient Silk Road of East-West trade. And here's a fun fact about Jay: He loves octopuses. "I have been deeply fascinated by and crazily obsessed with them since I can remember," he shares. "I like to collect anything octopus."