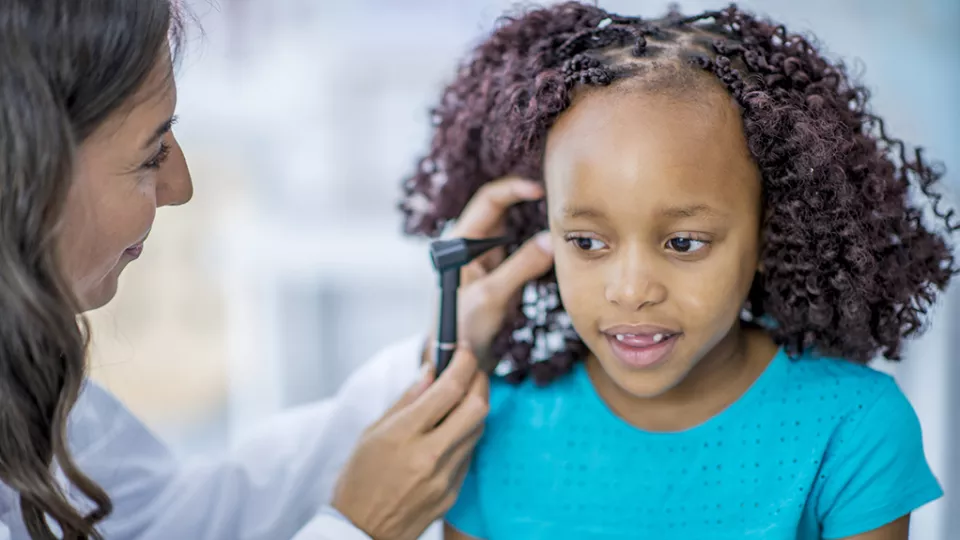 News and Innovation
Will N-Acetylcysteine Be the Next Therapy to Prevent Cisplatin-Induced Hearing Loss?
In a phase 1 trial at Children's Hospital Los Angeles, children given N-acetylcysteine were 87% less likely to develop hearing loss from cisplatin treatment.
A clinical trial at Children's Hospital Los Angeles has found that a common antioxidant called N-acetylcysteine (NAC) holds promise in reducing the risk of hearing loss in children given cisplatin, a platinum-based chemotherapy used to treat cancer.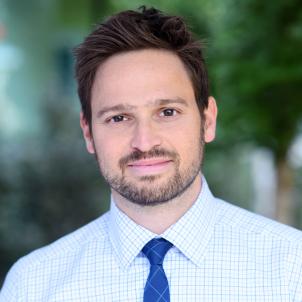 The phase 1 trial, which was led by Etan Orgel, MD, MS, found that NAC demonstrated strong signals for both safety and efficacy. In this nonrandomized trial, children given NAC were 87% less likely than the control group to develop hearing loss at the end of their cisplatin treatment. Results were published in Clinical Cancer Research.
"This was a home run in the context of an early-phase trial," says Dr. Orgel, Director of the Medical Supportive Care Service in the Cancer and Blood Disease Institute at CHLA. "More study is needed, but we now have a clear sign that NAC has promise in potentially protecting against hearing loss in these patients."
A second-generation treatment?
Approximately 40% to 60% of pediatric patients who are treated with cisplatin develop permanent hearing loss, a devastating disability that can lead to speech and learning difficulties, as well as social and behavioral problems.
For decades, physicians had no options for preventing this effect. That all changed in September, when the Food and Drug Administration approved sodium thiosulfate as the first treatment to reduce the risk of cisplatin-induced hearing loss in children.
Children's Hospital Los Angeles played a key role in that landmark achievement, with David R. Freyer, DO, MS, heading the pivotal phase 3 Children's Oncology Group trial that helped lead to the drug's approval.
But while sodium thiosulfate reduced the incidence of hearing loss in these patients by more than 50%, nearly a third of children still developed hearing loss.
"The approval of sodium thiosulfate was a huge success, but there's still a need for new treatments," says Dr. Freyer, Director of the Survivorship and Supportive Care Program at Children's Hospital Los Angeles and senior author of the NAC study. "Our goal is to eventually have multiple options for preventing hearing loss in children undergoing cisplatin therapy."
Boosting glutathione levels
Like sodium thiosulfate, NAC is an antioxidant and binds to metals such as platinum. But it also increases production of glutathione, a key antioxidant.
"The cells in the inner ear normally make glutathione, but cisplatin depletes it," Dr. Orgel explains. "Our hypothesis was that NAC could drive these cells to make more glutathione to compensate for this deficit, and thus help to protect a child's hearing."
The trial (which took place prior to the approval of sodium thiosulfate) included 52 patients, ranging in age from 1 to 18 years. Of those, 24 children with localized cancers received intravenous NAC four hours after cisplatin therapy. Nearly half of these patients were younger than 5—the group at highest risk for cisplatin-induced hearing loss.
The remaining 28 children—who either were not eligible for NAC or chose not to receive it—were in a control group.
At the end of cisplatin treatment, patients receiving NAC were 87% less likely to have hearing loss and 90% less likely to need audiology interventions such as hearing aids. Although side effects such as nausea, vomiting and flushing were common, no severe adverse events were reported in the group receiving NAC.
Importantly, the study also found that NAC significantly increased blood levels of glutathione. In addition, the team found that a specific genetic variant—GSPT1 rs1695 G allele—was associated with a higher risk of hearing loss in these children. Even in patients who had this variant, though, NAC still appeared to be protective.
"NAC seems to be operating in the way we hoped it would—working through this glutathione pathway to increase the antioxidant potential in the body despite cisplatin treatment," says Dr. Orgel, who also serves as Professor of Clinical Pediatrics at the Keck School of Medicine of USC.
Next steps
The team is now working to assess the real-world use of sodium thiosulfate in the wake of its recent FDA approval. Once that treatment landscape is better understood, the team hopes to design and launch a larger, national trial to further evaluate NAC in the context of the current standard of care.
The investigators are also focused on understanding each patient's individual risk for hearing loss. Two years ago, Dr. Orgel published the largest-ever study of cisplatin-induced hearing loss in The Lancet Child & Adolescent Health. That study identified clear at-risk populations and found that how cisplatin is delivered also impacts risk for hearing loss.
"We now want to put all this information together—age, dosing, genetics and more—and develop a model that can tell us which patients are at high risk for hearing loss, and which are at very low risk and may not need otoprotectant therapies," Dr. Orgel says.
Another goal for the team is to develop hearing protection strategies for patients who currently are not eligible for sodium thiosulfate or NAC—such as young adults or those with metastatic disease.
"We need to figure out how to broaden our efforts to include these patients as well," Dr. Orgel says. "It's an important call to action. We need to do everything we can to protect all these patients from the lifelong impacts of hearing loss."
The trial was supported by the National Institutes of Health National Institute on Deafness and Other Communication Disorders, as well as the American Cancer Society. Study authors were Etan Orgel, Kristin R Knight, Yueh-Yun Chi, Jemily Malvar, Teresa Rushing, Victoria Mena, Laurie S Eisenberg, Shahrad R Rassekh, Colin Jd Ross, Erika N Scott, Michael Neely, Edward A Neuwelt, Leslie L Muldoon and David R Freyer.