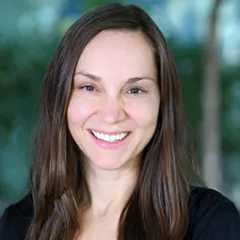 Taryn Liu, DO, MPH, MS
Attending Physician, Division of Neurology
Clinical Assistant Professor of Neurology and Pediatrics, Keck School of Medicine of USC
Taryn Liu, DO, MPH, MS, completed her pediatric and child neurology training at Loma Linda University Children's Hospital and received her medical degree from Western University Health Sciences College of Osteopathic Medicine of the Pacific. Prior to medical school, Dr. Liu earned a Master of Public Health from Keck School of Medicine of USC and subsequently completed the Leadership Education in Neurodevelopmental Disabilities program at the University Center for Excellence in Developmental Disabilities at CHLA, where she served as a Maternal and Child Health Fellow and Autism Fellow.
Prior to joining Children's Hospital Los Angeles, Dr. Liu was an Assistant Professor at Loma Linda University Children's Hospital and Director of the Developmental and Behavioral Pediatrics Course. She was also a consulting neurologist at the Inland Empire Autism Assessment Center and participated in early detection of cerebral palsy through the High-Risk Infant Follow-Up program at Loma Linda.
Dr. Liu specializes in the early detection and comprehensive care of children with neurodevelopmental disabilities, particularly autism spectrum disorder. She is passionate about advocating for diverse children and their families from birth and beyond.
Clinical Interests
Early detection and comprehensive care of children with neurodevelopmental disabilities, particularly autism spectrum disorder
Education
Medical School
Western University Health Sciences, College of Osteopathic Medicine of the Pacific
Graduate School
School of Public Health, Keck School of Medicine, Master of Public Health
Western University College of Osteopathic Medicine of Pacific, Master of Science in Medical Sciences
Residency
Loma Linda University Children's Hospital
Fellowship
Loma Linda University Children's Hospital
Accomplishments
Certification
American Board of Psychiatry and Neurology, Child Neurology
Memberships
Child Neurology Society (CNS)
American Academy of Neurology (AAN)
International Society for Autism Research (INSAR)
Research
Research Summary
Autism Spectrum Disorder
Neurodevelopmental Disabilities
468 E. Santa Clara St.
Arcadia, CA 91006
United States

Los Angeles, CA 90010
United States