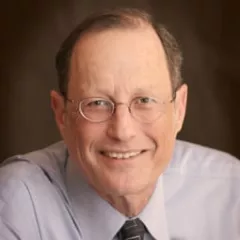 Robert Adler, MD, MSEd
Chief Medical Officer, CHLA Health System
Senior Advisor to the Chair of Pediatrics
Attending Physician
Professor of Pediatrics, Keck School of Medicine of USC
Bob Adler, MD, MSEd serves as Chief Medical Director of the CHLA Pediatric Health Network, Senior Vice Chair of Pediatrics and sits on the Finance Committee for the Board of Trustees at CHLA. He is also a professor of Pediatrics and former vice chair of the Department of Pediatrics at the Keck School of Medicine of the University of Southern California. Dr. Adler was the first CHLA faculty member on the Residency Review Committee, which develops national training guidelines and policies and accredits all pediatric training programs in the U.S.
Previously serving as head of the Division of General Pediatrics, Dr. Adler was involved in primary care and served as acting head of the Divisions of Emergency Medicine, Genetics, Neurology and Critical Care as the need arose. A recipient of numerous teaching awards, Dr. Adler has served on the board of the American Academy of Pediatrics (AAP) and on the National Task Force on the Future of Pediatric Education. Dr. Adler has been listed in "Best Doctors in America," "Who's Who in Medicine and Healthcare," "America's Top Pediatricians" and "Who's Who in Science and Engineering." He serves on the Medical Advisory Board of The Painted Turtle Camp, a camp for children with chronic pediatric illnesses. He was the recipient of the Los Angeles Business Journal "Healthcare Executive" award in 2013, the Robert M. McAllister Award for faculty mentoring and the USC Mellon Mentoring Award. He was the inaugural recipient of the CHLA Alumni Recognition Award and in 2015 he was the first physician to receive the prestigious DAISY Award which is typically bestowed upon exceptional nurses by leadership and their peers for compassionate care at the bedside of sick and injured children.
Dr. Adler received a medical degree from the University of California, Los Angeles in 1973 and a master's degree in medical education from the University of Southern California in 1986. He and his wife, Agi, have three children and thirteen grandchildren, with one expected in May 2016, and live in Los Angeles.
Education
Medical School
University of California Los Angeles School of Medicine
Internship
Children's Hospital Los Angeles: Pediatrics Internship
Residency
Children's Hospital Los Angeles: Pediatric Residency
Fellowship
Children's Hospital Los Angeles, 1975-1976
Accomplishments
Certification
Pediatrics: American Board of Pediatrics
Publications
Publications
Werner ER, Adler R, Robinson RG, et al: Attitudes and interpersonal skills during pediatric internship. Pediatrics 63:491-499, 1979
Adler R, Werner ER, Korsch BM: Systematic study of four years of internship. Pediatrics 66:1000-1008, 1980.
Adler R, Lappe M, Murphree AL: Pupil dilation at the first well baby examination for documenting choroidal light reflex. J Pediatr 118(2):249-252, 1991
Kahane Shellie M, Watt James P, Smith Natalie J, Wight Suzanne, Reingold Arthur, Newell Kevin, Becht Steffi, Adler R. Immunization Levels and Risk Factors for Low Immunization Coverage in Private Practices. Pediatrics 105:E73, 2000
Adler R, Ottaway Sandra, Gould Stacey: 'Circumcision: We have heard from the experts, now we hear from the parents'. Pediatrics 107(2): E20, February 2001.