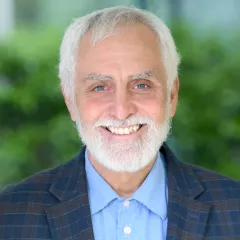 Rex Moats, PhD
Director, Small Animal Imaging Center
Co-Director, Translational Biomedical Imaging Laboratory, Saban Research Institute, Children's Hospital Los Angeles
Assistant Professor, Radiology and Pathology, Biomedical Engineering, USC
Associate Professor of Research Radiology, Keck School of Medicine of USC
Dr. Moats is biomedical researcher with a background in the physical sciences. A classically trained PhD chemist with postdoctoral training in chemistry, biology, and clinical imaging. This broad training provided the tools necessary in order for Dr. Moats to carry-out interdisciplinary biomedical research. Often these research projects have involved the study of an aspect of disease processes which is best measured using novel imaging methodologies.
Education
Fellowship
Postdoctoral Fellowship California Institute of Technology Chemistry Postdoctoral Fellowship Biology California Institute of Technology Postdoctoral Fellowship Clinical Spectroscopy and Disease Biology
Accomplishments
Memberships
American Chemical Society; Academy of Molecular Imaging; International Society of Magnetic Resonance in Medicine; American Academy for the Advancement of Science
Research
Research Summary
Molecular Imaging including Optical, Computer Aided Tomography, CT, Magnetic Resonance Imaging ,MRI, and Nuclear Medicine based techniques of Positron Emission Tomography, PET, and Single Photon Emission Computer Tomography, SPECT. A particular emphasis is on the application of these biophysical techniques to biomedical problems. For example MRI based tracking of therapeutic stem cell movements upon introduction into the body.