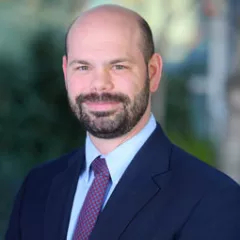 Jonas Owen, MD
Assistant Professor of Orthopedic Surgery, Keck School of Medicine of USC
Education
Medical School
Northwestern University, Feinberg School of Medicine, Chicago, IL
Residency
Orthopaedic Surgery- McLaren-Flint/Michigan State University, Flint, MI
Fellowship
Orthopedic Surgery- Children's Hospital Los Angeles, Los Angeles, CA
Publications
Publications
Owen JK, O'Connor E, Srivastiva A, Atkinson T. The number of comorbid conditions, rather than depression or anxiety diagnosis, predicts poor outcomes after total knee arthroplasty. Manuscript in submission.
Magone K, Owen J, Kemker B, Bloom O, Martin S, Atkinson P. A biomechanical Model to evaluate Pauwels type III femoral neck fractures. Proc Inst Mech Eng H. 2018 Mar; 232(3):310-317. PMID: 29320924.
Kemker B, Magone K, Owen J, Atkinson P, Martin S, Atkinson T. A sliding hip screw is biomechanically similar to an inverted triad of cannulated screws in repair of a Pauwells type-III fracture. Injury. 2017 Aug; 48(8): 1742-1748 PMID: 28511967.
Yin P, Roqueiro D, Huang L, Owen JK, Xie A, Bulun SE. Genome-wide progesterone receptor binding: cell type-specific and shared mechanisms in T47D breast cancer cells and primary leomyoma cells. PLoS One. 2012; 7(1): e29021 PMID: 22272226.