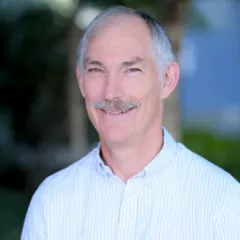 John Wood, MD, PhD
Director, Cardiovascular MRI
Attending Physician
Investigator, Cardiology
Professor of Pediatrics and Radiology, Keck School of Medicine of USC
Clinical Interests
MRI Assessment of Congenital Heart Disease; Iron Cardiomyopathy; Echocardiography
Education
Medical School
University of Michigan Medicine School
Internship
Yale-New Haven Hospital: Pediatrics
Residency
Yale-New Haven Hospital: Pediatrics
Fellowship
Yale-New Haven Hospital: Pediatric Cardiology
Accomplishments
Certification
Pediatrics: American Board of Pediatrics; Pediatric Cardiology: American Board of Pediatrics
Memberships
American Medical Association; American Academy of Pediatrics; Institute of Electrical and Electronic Engineers (IEEE); IEEE Signal Processing Society; Society for Cardiovascular Magnetic Resonance; International Society for Magnetic Resonance in Medicine
Medical Awards
Tau Beta Pi (National Engineering Honor Society), 1982; Medical Scientist Training Program Fellowship, 1986; Alpha Omega Alpha, 1993; Alfred F. Towsley Award for Pediatrics, 1994; RSNA Scholar, 2001
Publications
Publications
Noetzli LJ, Coates TD, Wood JC. Pancreatic iron loading in chronically transfused sickle cell disease is lower than in thalassemia major. Br J. Haematol 152(2):229-33, 2011.
Noetzli L, Mittelman S, Coates TD, Wood JC. Revisiting the relationship between vitamin D deficiency, cardiac iron, and cardiac function in thalassemia major. Eur J. Hematol. 86(2):176-177, 2011.
Sukerkar PA, Rezvi UG, MacRenaris KW, Patel PC, Wood JC, Meade TJ. Polystyrene microsphere-ferritin conjugates: A robust phantom for correlation of relaxivity and size distribution. Mag Res Med. 65(2):522-30, 2011.
Otto-Duessel M, Brewer C, Wood JC. The Interdependence of Cardiac Iron and Calcium in a Murine Model of Iron Overload. Translational Research. 157(2):92-9, 2011.
Ghugre N, Wood JC. Relaxivity-iron calibration in hepatic iron overload: design of Monte Carlo model. Mag Res Med., 65(3):837-47, 2011.
Carpenter JP, He T, Kirk P, Roughton M, Anderson LJ, deNoroha SV, Sheppard MN, Porter JB, Walker JM Wood JC, Galanello R, Forni G, Catani G, Matta G, Fucharoen S, Fleming A, House MJ, Black G, Firmin DN, St Pierre TG, Pennell DJ. On T2* magnetic resonance and cardiac iron. Circulation, 123(14):1519-28, 2011.
Saiviroonporn P, Viprakasit V, boonyasirinant T, Khuhapinant A, Wood JC, Krittayaphong R, Comparison of the Region-Based and Pixel-Wise Methods for Cardiac T2* Analysis in 50 Transfusion-Dependent Thai Thalassemia Patients. J Comput Assist Tomogr, 35(3):375-381, 2011.
Sohn EY, Noetzli LJ, Gera A, Kato R, Coates TD, Harmatz P, Keens TG, Wood JC. Pulmonary function in thalassemia major and its correlation with body iron stores. Br. J. Haematol. 155(1):102-5, 2011.
Sangkatumvong S, Khood MC, Kato R, Detterich JA, Bush A, Keens TG, Meiselman HJ, Wood JC, Coates TD. Peripheral vasoconstriction and abnormal parasympathetic response to sighs and transient hypoxia in sickle cell disease. Am J Respir Crit Care Med, 184(4):474-81, 2011.
Wood JC, Mo A, Gera A, Koh M, Coates T, Gilsanz V. Quantitative computed tomography assessment of transfusional iron overload. Brit. J. Haematol, 153(6) 780-5, 2011.
Research
Research Summary
The Cardiovascular MRI Laboratory at the Saban Research Institute has pioneered the use of Magnetic Resonance Imaging (MRI) to detect and quantitate tissue iron in patients suffering from iron overload. We were able to eliminate the need for annual liver biopsies in patients with thalassemia, sickle cell disease and other chronic anemia syndromes, integrating our MRI techniques into routine clinical practice. We have also validated MRI estimates in the heart, pancreas, and pituitary gland, allowing us to protect patients from debilitating and sometimes lethal damage to these organs.

Our MRI tools have also allowed us to study the mechanisms of organ iron uptake, revealing important disparities in iron uptake and clearance rates. Basic investigations in our laboratory have focused on mechanisms in myocardial iron transport, cardiac iron chelation therapy and mechanisms of tissue-iron interaction during MRI acquisition. Future work in this area includes validating our MRI techniques at 3 Tesla, developing international networks to export our technologies to the Middle and Far East.
Visit the Cardiovascular MRI Laboratory.  
Key Findings
We were the first to validate MRI measurements of liver iron, eliminating the need for painful liver biopsy in our patients with thalassemia and sickle cell disease.
We demonstrated that the novel oral iron chelator, deferasirox, eliminates cardiac iron and protects the heart.
We derived fundamental models of iron-proton interactions that accurately predict MRI-iron calibration curves in real patients.
We proved that MRI measurements of pancreatic and pituitary iron predict dysfunction of these organs.
We demonstrated the flow mediated dilation of the brachial artery predicts pulmonary vascular disease severity in children with sickle cell disease and primary pulmonary hypertension.
Current Funding
We are studying the role of transfusional iron overload in promoting vascular damage in patients with sickle cell disease. Our laboratory also receives support from the NFL Charities Foundation to study why athletes with sickle cell trait are at higher risk for muscle damage and death. Novartis GA supports basic and clinical studies of the iron chelator, deferasirox.
Current Grants

Iron Mediated Vascular Disease in Sickle Cell Disease. 1RC HL099412-01, National Heart Lung and Blood Institute.
The Role of Glutamine in Red Cell Oxidative Stress and Viscosity in Subjects with Sickle Cell Trait. NFL Charities 2010 Med Res Grant.
TCD with Transfusions Changing to Hydroxyurea (TWiTCH): Sub-study to evaluate prevalence and consequences of hepatic, pancreatic and renal iron overload. 1R01 HL095647-01, National Heart Lung and Blood Institute.
Changes in pituitary iron and volume with deferasirox therapy in transfusional iron overload. US29T, Novartis Pharmaceuticals of North America.
Evaluation of the effects of vitamin C and deferasirox in iron loaded animals. Novartis GA.
4650 Sunset Blvd.
Los Angeles, CA 90027
United States