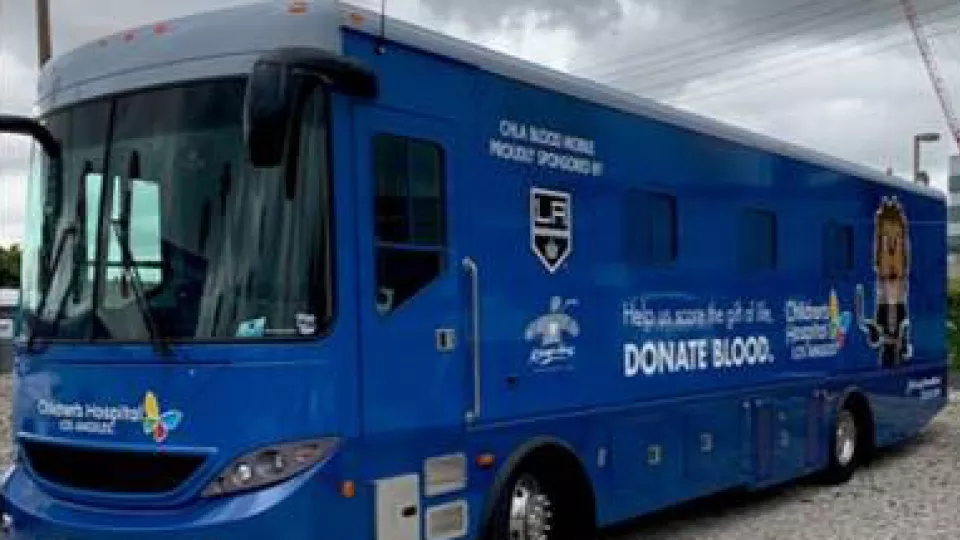 Many of our patients need blood transfusions to recover from surgery, provide immune support during cancer treatment and help patients deal with life-threatening blood disorders. We are proud that half of the blood that we collect is donated to us "on location" through blood drives. To find a blood drive location near you, check out our MaxMobile Event Calendar!
Maxmobile in the Community
The Maxmobile is our Bloodmobile. This vehicle is specially designed to serve as a comfortable blood collection point that can be sent to community locations to assist with our blood drive activities. The Bloodmobile was dubbed the Maxmobile after its inspiration, patient Max Buelow.
Request a Blood Drive
Blood drives sponsored at companies, schools, synagogues and churches can be organized through the Blood Donor Center (must guarantee a minimum of 40 participants).
To request blood drive services at your organization, contact The Blood Donor Center at blooddonorcenter@chla.usc.edu or 323-361-2441.