Pediatric Hematology-Oncology Fellowship

For more than seven decades, the Cancer and Blood Disease Institute (CBDI) at Children's Hospital Los Angeles has worked to increase cure rates and improve the quality of life for children, adolescents and young adults with cancer and blood disorders. We are committed to outstanding clinical care, innovative research, academic excellence, global leadership, and training future leaders in the field. Ours is one of the largest and top-ranked pediatric hematology-oncology programs in the nation. In 2020, the U.S. News & World Report ranked our pediatric hematology-oncology program #1 in California and #5 in the nation. We are proud to have been continuously in the top ten every year since these rankings were launched. We are also proud of our affiliation with the Keck School of Medicine of the University of Southern California (USC), a relationship that was established in 1932. Our program is the pediatric arm of the USC-Norris Comprehensive Cancer Center, which is one of the original 8 National Cancer Institute (NCI) designated centers.
Our ACGME-accredited Pediatric Hematology-Oncology Fellowship Program provides trainees with the necessary knowledge, skills, experience and mentorship to develop into leading physician-investigators who will determine the future of our field. The first year of training focuses on clinical skills, followed by two years of intensive training in basic, translational, clinical or population research. Fellows work closely with our distinguished faculty, who are advancing the care of patients through bench-to-bedside research. Our program has maintained a T32 Research Training Grant since 1991, which is currently one of only seven such NCI training grants in pediatric oncology. Qualified fellows have the option for additional years of research training. We also provide opportunities for further specialization and career development with nationally renowned advanced training programs in the following areas:
Adolescent and Young Adult Oncology
Our education mission is to train the next generation of leaders in pediatric hematology-oncology. This will be achieved through excellence in:
Academics and clinical care
Early career mentorship
Wellness
We welcome applications and inquiries from qualified candidates. On behalf of everyone at the Cancer and Blood Disease Institute at Children's Hospital Los Angeles, we look forward to hearing from you and we wish you great success in your career.
Cancer and Blood Disease Institute Leadership
Alan S. Wayne, MD
Head, Division of Hematology-Oncology
Director, Cancer and Blood Disease Institute
Vice Chair for Clinical Affairs, Department of Pediatrics
Associate Director for Pediatric Oncology, Norris Comprehensive Cancer Center
Professor of Pediatrics and Medicine
Alfred E. Mann Family Foundation Chair in Cancer Research
Winston Huh, MD
Director, Pediatric Hematology-Oncology Fellowship Training Program
Associate Professor of Clinical Pediatrics
Jamie Stokke, MD
Director of Medical Education
Associate Director, Pediatric Hematology-Oncology Fellowship Training Program
Assistant Professor of Clinical Pediatrics
Yves DeClerck, MD
Director of Research Training
Associate Director for Cancer Research Training and Education, Norris Comprehensive Cancer Center
Professor of Pediatrics and Biochemistry and Molecular Medicine
Children's Hospital Los Angeles
Keck School of Medicine
University of Southern California
Los Angeles, CA
Message from Fellowship Training Director

Expert program leadership and faculty

Unparalleled clinical exposure

Additional training opportunities
The CHLA Pediatric Hematology-Oncology Fellowship Training Program is led by Winston Huh, MD. Jamie Stokke, MD, serves as the Associate Program Director and the Director of Medical Education. The Training Program leadership also includes Yves DeClerck, MD, Research Training Director in the CBDI and Associate Director of Training and Education at the USC Norris Comprehensive Cancer Center. Our nationally and internationally renowned faculty share the Program leadership's commitment to the success of each of our trainees.
Our programmatic goal is to prepare you clinically and academically to be a leader in the field and to meet the challenges of rapid advances in science and changes in healthcare. Our program includes extensive clinical and research training under the supervision and mentorship of program faculty. Training begins with a two-week comprehensive orientation focusing on core subjects in pediatric hematology-oncology and practical instruction in clinical procedures and their interpretation. Fellows then participate in a core curriculum that is tailored over all three years of training. Our faculty members lead specialized teams in the following areas: Adolescent and Young Adult Oncology; Benign Hematology; Blood and Marrow Transplantation; Bone and Soft Tissue Sarcomas; Coagulation; Hemoglobinopathies; Leukemia and Lymphoma; Neuro-oncology; Neuroblastoma; Retinoblastoma; and Survivorship and Cancer Control. All fellows will work with each of these teams during training. There is a one-week orientation to laboratory techniques at the beginning of the second year to facilitate the transition into laboratory research. This orientation provides technical competency, statistical training and an introduction to laboratory personnel.
Fellowship leadership will provide one-on-one mentoring throughout your fellowship and will assist you during the final stages of training to optimize your successful transition to an academic appointment. Meetings with prospective research mentors start in the winter of year one, a process that culminates in the selection of a primary mentor in the spring. This individual will supervise your research training and provide mentorship towards scientific independence.
Each trainee will have an individually assembled Scholarship Oversight Committee (SOC) to provide specific and structured review of research progress and scholarly activity throughout training. The SOC consists of internal and external clinical and research faculty who are dedicated to helping fellows achieve maximum success in research training and career development.
In addition to Program leadership and research mentors, each fellow will also select a clinical faculty advisor for the three years of training. Faculty advisors provide additional advice and assistance in regard to career planning and professional development, as do other faculty members on an ad hoc basis.
As one of the largest pediatric hematology-oncology programs in the U.S. located in one of our nation's most populous regions, trainees benefit from exposure to a vast and diverse patient population. Fellows participate in the diagnosis and management of the full spectrum of conditions in our subspecialty, from the common to the rare. CHLA is a tertiary and quaternary center for the most medically complex children adolescents and young adults. We are also a referral center for second opinions for routine and unusual cancers, blood disorders and their complications. Fellows have the opportunity to provide continuity of care for patients with a wide variety of hematologic and oncologic diagnoses throughout their training. Such broad clinical exposure under the supervision of faculty specialists with vast expertise leads our trainees to develop knowledge and comfort in the management of the most common and the rarest of cancer and blood disorders.
Our Institute is dedicated to accelerating the pace of laboratory discoveries and to rapidly translating these to improvements in diagnosis, treatment and prevention at the bedside. The institutional environment provides abundant resources and a rich intellectual milieu for research training. We have prominent and highly productive basic, translational and clinical research programs in hematology, oncology and blood and marrow transplantation that serve as the training ground for our fellows. Fellows have opportunities to conduct laboratory research under the mentorship of faculty members located at The Saban Research Institute or at the USC-Norris Comprehensive Cancer Center on the Health Science Campus. There are robust laboratory research opportunities in multiple areas including cancer biology, cancer genetics and DNA repair, gene regulation and epigenetics, tumor microenvironment, immunology and immunotherapy, cell therapy, drug resistance, coagulation and pathophysiology of iron overload. There is also unsurpassed exposure and access to clinical cases, samples and trials, which serve to catalyze laboratory research efforts and provide unique translational opportunities for both physician-scientist and clinical-research trainees. Importantly, we train our fellows within the context of scientific teams that include laboratory and clinical investigators. Our faculty members develop and lead investigator-initiated trials as well as limited institution and cooperative group clinical trials in hematology, oncology, blood and marrow transplantation, cancer control and survivorship. The Institute's Clinical Trials Program manages more than 1,500 enrollments annually and we are leaders in pediatric research designed to improve cure rates and reduce side effects from therapies for cancer and blood diseases. These trials provide tremendous training opportunities for our fellows.
Trainees have the opportunity to take relevant courses and obtain additional degrees and certificates at USC during fellowship. This includes the USC Provost's Postdoctoral Scholars Program for Clinical Residents and Fellows. Under this signature program, fellows receive tuition remission for courses useful for their professional development. Fellows dedicated to a career in clinical research may apply for The Masters of Science in Clinical, Biomedical, and Translational Investigations. This program offers an MS degree or a Certificate in Clinical Biomedical, and Translational Investigations and provides advanced training in clinical research methods to translate clinical, biomedical and technological discoveries into advances in population-based, clinical or basic science research.
The George Donnell Society is dedicated to training pediatric physician-scientists to perform innovative and high quality research. The Society includes pediatric residents, subspecialty fellows, graduate students, research post-doctoral fellows and junior faculty at CHLA.
Class of 2021
Rachel Gallant, MD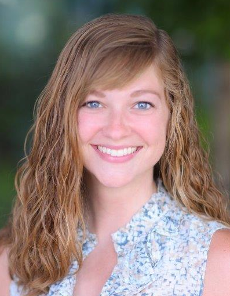 College: University of Oklahoma
Med School: University of Oklahoma
Residency: University of Oklahoma, OU Children's Hospital
Research Interests: Translational research, leukemia/lymphoma and bone marrow transplant
Research Mentor: Joe Wiemels, PhD
Research Project: Congenital CMV and Development of Childhood Acute Leukemia
Eric Nickels, MD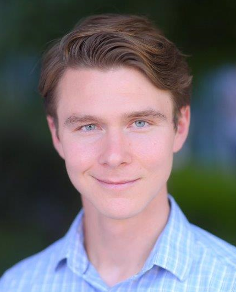 College: University of Wisconsin
Med School: University of Chicago
Residency: CHLA
Research Interests: Leukemia epigenetics and molecular epidemiology
Research Mentor: Joe Wiemels, PhD
Research Project: Early DNA methylation variation in acute lymphoblastic leukemia in discordant monozygotic twins
Katrina O'Halloran, MB BCh BAO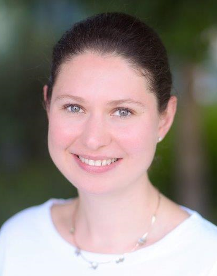 College: National University of Ireland, University College Dublin
Med School: National University of Ireland, University College Dublin
Residency: Children's Hospital Pittsburgh of UPMC
Research Interests: Neuro-oncology
Research Mentor: Jaclyn Biegel, PhD
Research Projects: Liquid biopsy in patients with brain tumors, Mitochondrial mutations in patients with chordoma
Jessica Sheth Bhutada, MD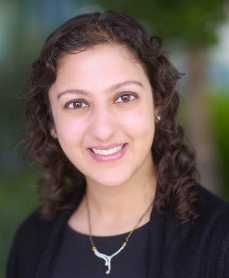 College: University of Michigan – Ann Arbor
Med School: University of Kansas
Residency: Northwestern/Lurie Children's Hospital of Chicago
Research Interests: Survivorship and health disparities in AYAs
Research Mentor: David Freyer, DO
Research Project: Population based determinants of metastatic cancer in adolescents and young adults
Class of 2022
Elizabeth Eom, MD MS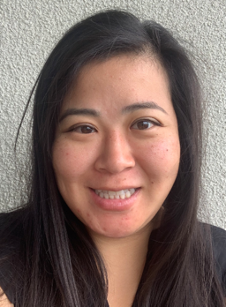 College: University of Virginia
Med School: Eastern Virginia Medical School
Residency: Cincinnati Children's Hospital Medical Center
Research Interests: Leukemia/lymphoma translational research, personalized medicine
Research Mentor: Jaclyn Biegel, PhD
Research Project: Mitochondrial DNA variants in pediatric leukemia
Lior Goldberg, MD MSc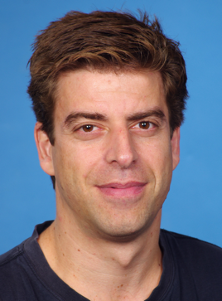 College: Tel-Aviv University
Med School: Tel-Aviv University Sackler School of Medicine
Residency: The Sheba Medical Center/The Edmond and Lily Safra Children's Hospital/Tel-Aviv University
Research Interests: Immunotherapy
Research Mentor: Stephen Forman, MD
Research Project: Development of cellular therapies
Ashley Jean, MD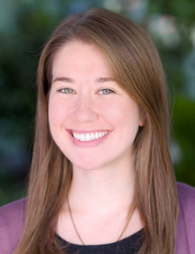 College: Saint Michael's College
Med School: Tufts University School of Medicine
Residency: Maine Medical Center
Research Interests: Clinical oncology, translational research in sarcoma
Research Mentor: James Amatruda, MD
Research Project: Targeting the IGF-1R signaling pathway for improved therapy of Ewing Sarcoma
Rebecca Parker, MD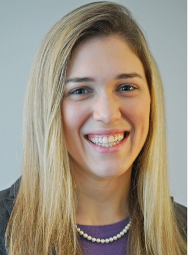 College: University of Georgia
Med School: Medical College of Georgia
Residency: Medical College of Georgia
Research Interests: Supportive care for infectious disease in oncology patients
Class of 2023
Emma Cantor, MD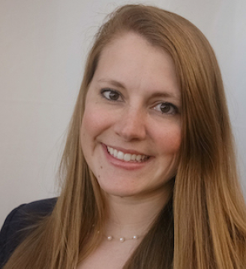 College: Washington University in St. Louis
Med School: Oregon Health & Science University
Residency: Seattle Children's Hospital/University of Washington
Research Interests: Sarcoma lab/translational research
Dardan Demaliaj, MD MPH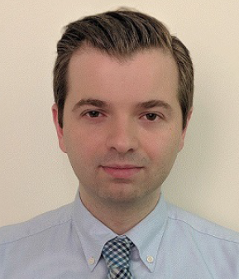 College: SUNY Stony Brook
Med School: New York Medical College
Residency: NYU
Research Interests: Neuro-oncology translational research
Christopher Kuo, MD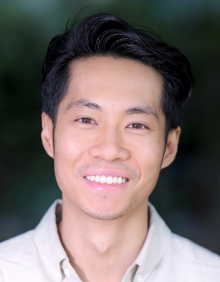 College: UCSD
Med School: Rush University
Residency: Children's Hospital Los Angeles
Research Interests: Osteosarcoma lab/translational research
Sara-Jane Onyeama, MD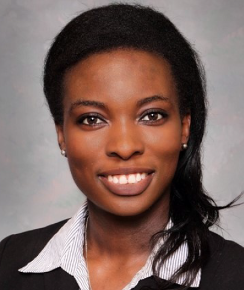 College: University of California, San Diego
Med School: Medical College of Wisconsin
Residency: Loma Linda University Children's Hospital
Research Interests: Oncology translational research
Learn More about the Training Program
Year 1: Clinical Activities
The first year consists of 2 weeks of orientation and 12 one month clinical rotations, ending mid-July of the second year. During this year the fellow acquires training and experience in the following areas:
Leukemia and Lymphoma
Solid Tumors
Blood and Marrow Transplantation
Hematology and Coagulation
Radiation Oncology (1 week)
Hematology Lab / Stem Cell Processing Lab / Blood Bank (2 weeks)
Ambulatory Care
First year fellows share at home night call with second and third-year fellows under the supervision of the attending faculty. There are three weeks of vacation in the first year.
Description of Clinical Services:
Leukemia-Lymphoma Service
Newly diagnosed and relapsed leukemia and lymphoma patients and those with complications are admitted to this service. The fellow works with the supervising attending physician and a team of pediatric house staff and nurse practitioners to evaluate, diagnose, treat and educate patients. The fellow also performs all inpatient consultations for children with known or suspected hematologic malignancies. Fellows also participate in the weekly leukemia-lymphoma team meeting.
Solid Tumor Oncology Service
All solid tumor patients (including neuro-oncology) are admitted to this service. The duties of the fellow are the same as on the Leukemia-Lymphoma service. He/she works with the medical care team under the supervision of the attending, and is responsible for in-house consults on solid tumor patients.
Hematology-Coagulation Service
Patients with hematologic conditions are admitted to this service. The duties of the fellow are the same as on the above services. The fellow works with the hematology attending and pediatric resident team in the care of hematology admissions and performs all in-house hematology consultations under the supervision of the attending. Once a week the fellow attends the comprehensive hemophilia clinic. In addition, the fellow reviews new patient referrals to the hematology program and assists in triaging patients, seeing some of these in the Hematology New Referral Clinic under the supervision of attending hematologists.
Blood and Marrow Transplantation Service
This rotation on a 14-bed service provides the fellow with exposure to the clinical and laboratory aspects of allogeneic and autologous blood and marrow transplantation and cellular therapy. Fellows learn peripheral blood stem cell collection, bone marrow harvesting, cellular therapy and stem cell infusion during this rotation.
Ambulatory Care/Continuity Clinic
Fellows participate in the outpatient clinics one half-day per week, providing care to their own patients under the supervision of attending faculty. The Ambulatory Care rotation allows fellows to see a large number of patients referred for diagnostic evaluation of malignant and non-malignant hematological diseases.
Radiation Oncology
Fellows spend a one-week rotation in Radiation Oncology, becoming familiar with the basic principles of radiation therapy.
Teaching Activities
Fellows are encouraged to actively participate in the teaching activities for medical students, pediatric house staff and nurses, and to present at designated conferences as detailed below.
80 percent of the second and third years of the fellowship are protected time for research training. During the third year, fellows may also opt to spend two weeks on service as a co-attending physician supervising fellows, residents and medical students under the direction of the service attending.
Research Activities
The CHLA Pediatric Hematology-Oncology Fellowship Training Program offers many research opportunities at CHLA and in laboratories at the USC-Norris Comprehensive Cancer Center. The research mentor and primary focus area are determined during the first year. Fellows are expected to conduct their own project(s) and to actively participate in research seminars, lab meetings and other research activities of the Program.
Clinical Activities
Second and third year fellows participate in one half day of clinic per week, continuing to care for a selected group of patients accrued in the first year and picking up new patients in other specialty clinics. Additionally, fellows participate in night and weekend calls from home.
Survivorship Ambulatory Experience
Fellows attend three half-day clinics in each of their second and third year of fellowship. They join a multidisciplinary team made up of a faculty member, nurse practitioners, and a social worker who staff the comprehensive survivorship clinic. Fellows complete a thorough chart review and late effects assessment of assigned patients. They then present their patients to the team and make recommendations for evaluation and follow-up based on relevant survivorship guidelines.
Teaching Activities
Fellows are expected to participate in and present their research at lab meetings and the Center's Research Seminar. Fellows also actively participate in Tumor Board, Journal Club, and Morbidity and Mortality conference as detailed below.
It is expected that by the end of the three-year training program that fellows will be familiar and comfortable with all diagnostic and therapeutic aspects of pediatric hematology-oncology, and will also understand the importance of social and behavioral support needed by patients and families. Each fellow's clinical competency is evaluated twice a year by the Clinical Competency Committee using the Milestones evaluation format. It is also expected that the fellow will develop talent as a teacher. After two years of active research experience, the trainee should develop the skills necessary to conduct independent research. Specifically, it is expected that fellows will be first author of at least one publication in a peer reviewed journal, will give a minimum of one presentation at a national or international scientific meeting.
Educational Conferences
Hematology/Oncology/BMT Research Seminar: This series covers clinical and research topics relevant to hematology, oncology, and blood and marrow transplantation. The speakers are invited from within or from outside institutions. Trainees are expected to attend these lectures and to present their own research during the second or third year of training.
Tumor Board: This interdisciplinary colloquium discusses in detail one or more challenging clinical cases. Fellows are expected to attend as well as to present.
Journal Club: This activity covers high quality recently published research articles relevant to hematology/oncology and is designed to provide fellows the skills to critically review studies. Trainees are expected to routinely present such articles to their peers and faculty.
Fellows' Curriculum Lecture: This weekly meeting involves faculty presentations reviewing materials relevant to the American Board of Pediatric Subspecialty Board Exam in Pediatric Hematology-Oncology.
Hematology Conference: During this weekly meeting, patients with hematologic disorders are discussed in depth by faculty and fellows. Fellows will be asked to present patients seen both in the inpatient and outpatient setting.
Pediatric Subspecialty Fellow Education Core Curriculum: This year-long course introduces subspecialty fellows at CHLA to methods in research in addition to a broad range of topics including teaching, professionalism and ethics, leadership, team management, and the business of medicine.
Saban Research Institute Seminar Series: These seminars host well-established scientists from local, regional and national universities and research institutions. The invited speakers cover a wide range of biomedical research topics of importance to the research community at CHLA. The speakers generally spend the entire day at CHLA and trainees have an opportunity to meet with the guest speaker.
Distinguished Lecturer Series: This lecture series hosts highly selected speakers whose research is related to the research endeavors of specific research programs and initiatives of the Saban Research Institute. A specific time slot is reserved for the lecturer to "Meet the CHLA Trainees" where clinical and laboratory trainees discuss their own research with the distinguished guest.
Annual Poster Session: This annual event features laboratory-based research, clinical research, and population-based research performed at CHLA. The event offers a unique opportunity for trainees to learn about the broad spectrum of ongoing research at CHLA. Fellows are expected to present a poster in their second and/or third year of training.
Symposia and Mini-Symposia: Various symposia and other events are organized by research faculty and programs on a regular basis. Trainees are encouraged to attend these events.
Education Series: Several lectures are presented at CHLA covering important educational aspects of research. These topics cover areas such as "How to write an NIH grant Application", "How to prepare and present a research presentation", "Ethics in Research"," How to prepare your academic career", and "Patents and Intellectual Property". Trainees are strongly encouraged to attend these.
Presentation at a national meeting: As part of their research training, fellows will be sponsored to attend a national scientific meeting relevant to his/her research and career interests.
How to Apply
Application start date: August 12
Application end date: November 1
Requirements:
Must have completed an ACGME accredited pediatric residency program or a Royal College of Physicians and Surgeons of Canada accredited program
Satisfactory completion of the USMLE Step 1, 2 and 3
For international graduates, must have an ECFMG certificate
Have a CA medical or DO l license
The CHLA Pediatric Hematology-Oncology Fellowship Training Program is a part of the National Resident Matching Program (NRMP). Our program takes applications via the Electronic Residency Application Service (ERAS).
If you are interested in applying for our fellowship program, you will need to apply through the ERAS application process.
Program Fast Facts
AGME Accredited: Yes
Fellows per year: 4
Application Timeline: Applications will be accepted via ERAS beginning July 15- September 30
Duration: 3 years
Postgraduate Training Required: Pediatric Residency
U.S. Citizenship: U.S. citizens, permanent residents, J1 and H1 visa applicants eligible to apply
Salary Minimums:
Post Graduate Year 4: $71,550 minimum
Post Graduate Year 5: $73,150 minimum
Post Graduate Year 6: $74,900 minimum
Post Graduate Year 7+: Compensation will be at the discretion of each division
Benefits Include: Health and dental insurance, 14 days paid vacation+ 6 protected sick days, yearly educational stipend, monthly meal stipend, and 401(k) matching up to 3%
Children's Hospital Los Angeles is an Equal Opportunity Employer. Our Program follows the recruitment guidelines of the National Resident Matching Program (NRMP) Pediatric Hematology-Oncology match.