Emergency Medicine Fellowship
The mission of our fellowship is to advance pediatric emergency care by developing a diverse group of tomorrow's best PEM academic clinicians and leaders. We have robust training experiences and resources to support your growth as a clinician, educator, and researcher/scholar. Los Angeles has wonderful weather, outdoor and indoor recreation and culture, entertainment and food. We look forward to meeting you!

Learn More About the Training Program

How to Apply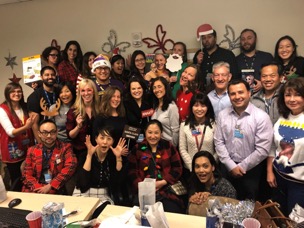 The CHLA Emergency Medicine Fellowship Program is a part of the National Resident Matching Program (NRMP) and participates in the Pediatric Specialties Match. Our program takes applications via the Electronic Residency Application Service (ERAS). If you are interested in applying to our fellowship program, you will need to apply through ERAS application process.

Program Fast Facts
ACGME Accredited: Yes
Fellows Per Year: 3-4
Application Deadline: ERAS
Program Duration:
- 3 years (Pediatrics Residency)
- 2 or 3 years (Emergency Medicine Residency)
Application due date: August 1
Salary Minimums:
Post Graduate Year 4: $71,550 minimum
Post Graduate Year 5: $73,150 minimum
Post Graduate Year 6: $74,900 minimum
Post Graduate Year 7+: Compensation will be at the discretion of each division
Benefits Include: Health and dental insurance, 4 weeks of paid vacation and sick days, yearly educational stipend, monthly meal stipend, and 401(k) matching up to 3%