Our Pediatric Emergency Medicine Fellows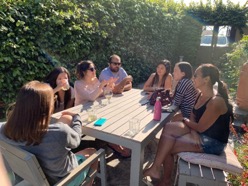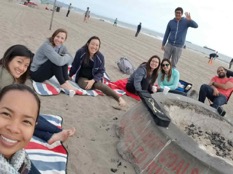 Jared Schiff

Jared is from Freetown, Massachusetts. He completed his undergraduate education at Brandeis University and before attending Tufts University School of Medicine, he spent the five years working and volunteering in Boston. His work in patient safety and quality at Boston Children's Hospital and year-long service with AmeriCorps helped inspire him to choose a career in pediatrics. Never having left Massachusetts, he could not pass up the opportunity to complete residency in sunny California at Children's Hospital Los Angeles. His academic interests include quality improvement. Jared enjoys exploring new restaurants, attending outdoor concerts, hiking, relaxing with friends, and of course cheering for the Boston sports teams.
Tom Lee

Thomas grew up in New York, and received his undergraduate degree at Loyola University Maryland. He went to medical school at NYU and stayed on the East Coast for residency at Yale-New Haven Children's Hospital, before fulfilling his dream to live in California. He is interested in global health and ultrasound. In his spare time, Thomas loves to play video games, watch movies, listen to music, hike, play soccer, and ski.
Carly Andler

Carly was born in Los Angeles but raised in the small beach city of Dana Point. After completing her undergraduate degree in anthropology at Washington University in St. Louis, she moved back to the west coast for medical school, residency, and a simulation fellowship at UCSF. She stayed to work at UCSF for two years as a PICU hospitalist, urgent care attending, and night time hospitalist, as well as to continue her medical education research. After 9 years in the bay area, she was ready to come home to warm, sunny Southern California. Her academic interests include medical education, simulation, and gender and racial disparities in medicine. She loves all sports and can be found anywhere outdoors doing something active, but her true love is soccer which she continues to play competitively whenever she can.
Christina Hernandez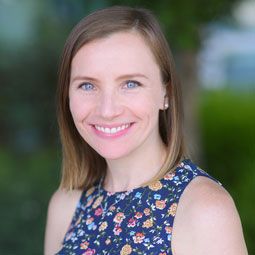 Christina was born and raised in Ithaca, NY. She attended Harvard College and then moved to sunny California for medical school at UCLA. She returned to New York for residency and chief residency at Columbia University, and is once again now happily back in Los Angeles for fellowship. Christina's academic interests include infections and sepsis as well as quality improvement. Christina enjoys spending her free time exploring new outdoor running routes, working on her home renovation and spending time with her toddler son.
Mia Kanak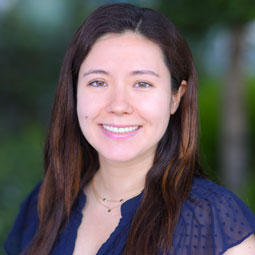 Mia is originally from Tokyo, from where she moved to attend high school and college in the Northeast. After four years of beautiful sunshine during medical school, she moved back to the snow and cold of the Northeast for pediatrics residency. She is now happy to be back in the sunshine at CHLA. Her academic interests include health policy and advocacy focused on social determinants of health, both locally and internationally in Asia. Mia enjoys traveling, wine tasting, and sampling all of the amazing food in LA.
Keya Manshadi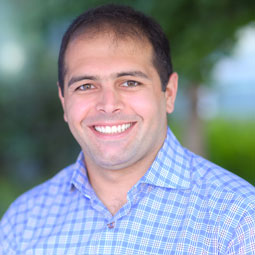 Keya was born in Mission Viejo, CA but grew up mostly in the neighboring city of Irvine. For college, he moved an hour north of his hometown to attend the University of Southern California (Fight On!) where he attended every USC football home game and most of his pre-med classes. After a gap year, he moved to the land of blue crabs and Old Bay Seasoning (Baltimore, MD) for medical school. Having braved the Baltimore winters for four years, he came back to sunny Los Angeles where he completed his pediatric residency at CHLA. His current academic interests include the management of febrile infants and the utilization of technology in medical education. Keya enjoys camping, scuba diving, cooking, eating, and spending time with his friends and family.
Andrea Vo, MD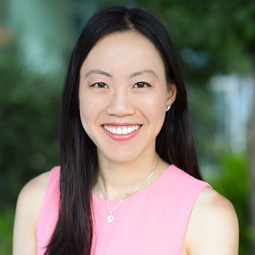 Andrea was born in Los Angeles and attended UCLA for undergraduate studies. She made the move to New York for medical school and residency. She is thrilled to make a second cross-country move back to Los Angeles for fellowship. Her research interests include intussusception and ultrasound. Her interests outside the emergency room include amateur photography, cooking, playing and watching tennis, and travel.
Bradley Goldberg, MD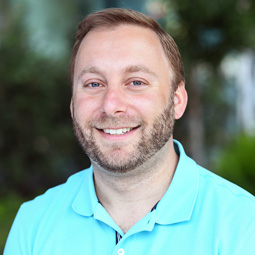 Brad was born and raised on Long Island in the great state of New York. After completing his undergraduate degree in microbiology at the University of Rochester he traveled to Tel Aviv, Israel to obtain his medical degree. He went on to residency and a chief resident year at Stony Brook Children's Hospital back on Long Island. Academic interests include disaster medicine and mass casualty preparedness. Outside of work Brad enjoys bike touring, camping, playing squash, and fine foods.
Krysten Chin, MD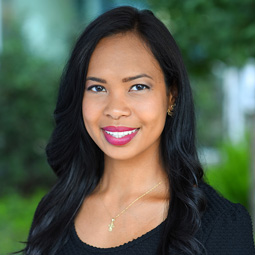 Krysten is originally from the island of Jamaica, from where she moved to attend college and medical school in New York. After surviving the snow and cold, she moved to Miami to complete her pediatrics residency and stayed an additional year as Chief Resident. Krysten is very excited to move across the country to complete fellowship at CHLA. Her academic interests include international medicine and identifying barriers to providing care in underdeveloped countries. Krysten enjoys traveling, dancing, Broadway shows, and eating.