Diversity and Inclusion Committee

Vision
To work and thrive in a culture of inclusion that enables faculty and trainees to care and advocate for a diverse community of patients and families.
Mission
The Pediatric Diversity Committee is committed to promoting a culture of inclusion and an appreciation for diversity. We support residents, fellows, and faculty across all areas of diversity including, but not limited to, race/ethnicity, religion, sexual orientation, socioeconomic status, and gender in order to expand cultural awareness and sensitivity and to enrich the services we provide to the increasingly diverse populations at CHLA.
Innovation/Education: Enhance our learning environment and promote diversity among trainees and faculty in order to contribute to the success of graduates who will provide care to a diverse patient population.
Recruitment: Facilitate recruitment, retention, professional excellence, and overall well-being among residents, fellows, and faculty.
Community: Strengthen mentoring programs for residents, fellows, and faculty to enhance retention, professional growth, and academic success in teaching, research, and patient care. Maintain an active alumni network.
Social Responsibility: Maintain a commitment to the surrounding community by addressing barriers to care for children and empowering patients and their families to improve health.
Compassion: Work with patients, families and colleagues in a compassionate and empathetic environment. Treat all with respect and dignity.
Communication: Create strong communication pathways between students, residents, fellows, faculty, alumni, and the community.
Visions for the Future
Develop curricula and offer training opportunities to teach cultural awareness and sensitivity with attendings, fellows, residents, and students
Host national experts on diversity and cultural awareness and sensitivity at Pediatric Grand Rounds
Establish pipeline programs with mentorships between USC undergraduates, medical students, residents/fellows and attendings
Participate in a hospital wide diversity initiative focused on integrated educational opportunities and community advocacy and outreach to all staff
Current Resident Support and Activities
Mentoring between residents, fellows and attendings/faculty
Regular diversity committee meetings
Quarterly dinners
IMPACT track
Advocacy rotation/curriculum
Professional development sessions focused on cultural competency
Prospective Applicants
Monthly diversity recruitment dinners during applicant season

2015-2016 Applicant Season Dates: November 17, 2015; December 15, 2015 and January 12, 2016

Opportunity for meetings with diversity committee, faculty, and staff
Faculty and student telephone outreach to prospective applicants
Diversity Committee Residents and Faculty
Click here to view the Program and Faculty Brochure.

Henry Wu - Chief Resident
Email: hewu@chla.usc.edu
About me: I was born and raised in Southern California and am a USC lifer (Fight on!).
Medical School: Keck School of Medicine at the University Southern California
College: University of Southern California
Hometown: Los Angeles, CA
Diversity Interest: Cultural diversity
Favorite part of the CHLA program: The residents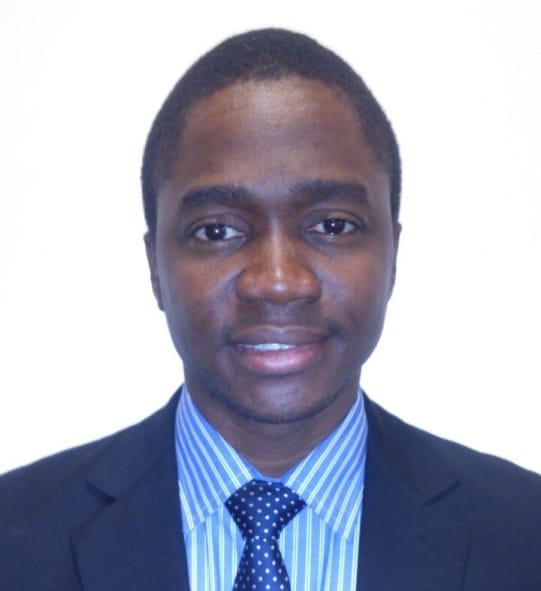 Abiola Olowoyeye - PGY 3
Email Address: aolowoyeye@chla.usc.edu
About me: I grew up in Lagos Nigeria
Undergraduate School: University of Lagos Nigeria
Medical School: University of Lagos Nigeria
Diversity Interest: Global health, database research, Safaris and if you really want a taste of Nigerian food just email me and I will invite you over for a meal (you may have to baby-sit!)
Favorite thing about Children's Hospital Los Angeles: Turkey Bacon, Daily French Toast, Post call coffee train, the people, the training, the camaraderie, money to spend at the cafeteria, the healing garden, the list is endless...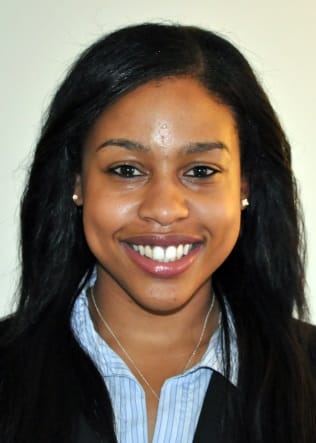 Dejeunee Ashby - PGY 2
Email Address: deashby@chla.usc.edu
About me: I grew up in Compton California, an urban area of Los Angeles county, where I was able to see firsthand the impact of health disparities between socio-economic and racial differences, which has impacted my perspective on healthcare.
Undergraduate: University of California, Berkeley
Medical School: Oregon Health and Science University
Diversity Interest: Advocacy for children with developmental disabilities in underserved populations, inspiring persons from disadvantaged backgrounds and underserved communities
Favorite thing about Children's Hospital Los Angeles: The diverse patient population and desire for lifelong learning.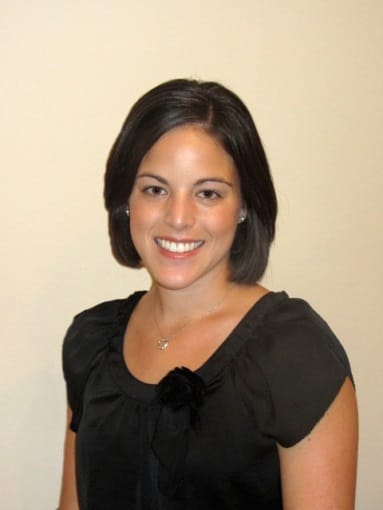 Stephanie Frangos - PGY 2
Email Address: sfrangos@chla.usc.edu
About me: Growing up, my family moved several times between California and Texas. I experienced life in many different environments--from a school district with many Spanish-speaking students whose parents were farm workers in Ventura County (north of Los Angeles) to a small Texas town centered around high school football. Whenever we moved, I was always involved in Girl Scouts, which helped me connect with and reach out to the community my family lived in.

Undergraduate School: I completed a bachelor of science degree in Foreign Service from Georgetown University's Edmund A. Walsh School of Foreign Service in Washington, DC. In my major, I studied science, technology and international affairs with a concentration in biotechnology and global health. I also had the chance to spend a summer doing environmental health research in the Dominican Republic. I then deferred the start of medical school to study public health at the London School of Hygiene and Tropical Medicine in the United Kingdom. During my undergraduate and master's education I had the opportunity to engage in dialogue with professors, students and physicians across the globe and learn about health systems and practices in many different contexts.

Medical School: University of California, Irvine

Diversity Interest: One in four children in Los Angeles County are food insecure. Hunger cannot be ignored as an important part of social determinants of health. I am passionate about addressing hunger and food insecurity needs at both the community and individual levels through interventions in the hospital, clinic and other outreach settings.

Favorite thing about Children's Hospital Los Angeles: The dedication of the staff and members of the residency program to the unique needs of children in all stages of life among all aspects of care.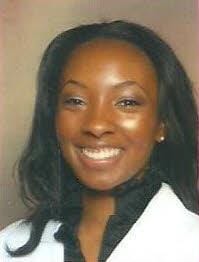 Kameelah Gateau - PGY 2
Email Address: kgateau@chla.usc.edu
About me: I was reared under ideal circumstances in a San Diego suburb with two educated and loving parents. I did ballet, went on field trips to the museum and took family vacations. My life in every way was normal except for the fact that I wasn't. I wasn't aware I lived a privileged life until in early adolescence, until I was given the opportunity to be immersed in a community of limited resources and dreams deferred. In elementary school my parents would make a 4 our round trip journey from San Diego to Los Angeles for me to take part in a weekend leadership program that traversed all socioeconomic statuses. One of the things that became readily apparent to me was that I was no different from any other child in this program, and given the means and the opportunity anyone could succeed and effect change. Though unaware at the time, that experience lead me to my destined future in pediatrics as a champion of child health disparities.
Undergraduate School: University of California Irvine
Graduate School: Between medical school and undergrad I did a Masters in epidemiology at Stanford University with an emphasis in global health
Medical School: I attended University of California San Diego where I was able to travel abroad to Capetown South Africa to work with HIV+ children and research the side effects of anti-retroviral medications on their growth and development. I also had the opportunity to travel to Haiti and work with OSAPO a non-profit organization whose mission is to enhance the quality of health conditions of women and men in rural areas without doing harm to the environment. As a member of IMPACT tract I will continue to work in Haiti during residency.
Diversity Interest: Education and quality improvement in under-resourced areas domestically and internationally (ask me about opportunities in Haiti or South Africa!!)
Favorite thing about Children's Hospital Los Angeles: Opportunity to work with truly amazing people including residents, faculty and patients!!!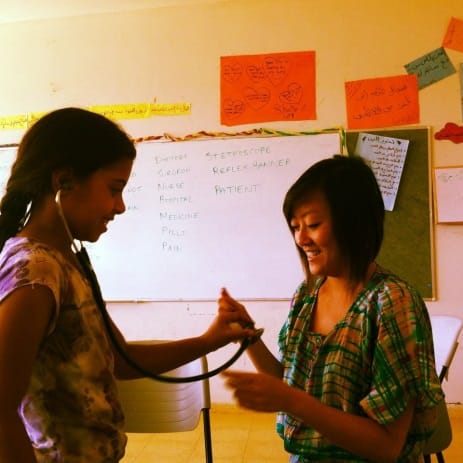 An Pham - PGY 2
Email Address: apham@chla.usc.edu
As a current member of the Global Health Impact Track and a member of Pride at CHLA, it is probably clear that one of the major criteria on my checklist for potential programs when applying for residency was diversity. While walking down the aisles of the wards it is hard not to appreciate the amount of diversity in ethnicity, socioeconomic status, language, and diagnoses among CHLA's patient population. What I also appreciate at CHLA, is its openness to the people that they employ. As an international medical school graduate, I was self-conscious as an applicant during residency interview season; however, the staff at CHLA not only welcomed my educational background but also appreciated the unique experiences I could contribute. As a member of CHLA's Diversity Committee, I hope to contribute and further this warm, open, and welcoming environment that CHLA has created for its patients and house staff.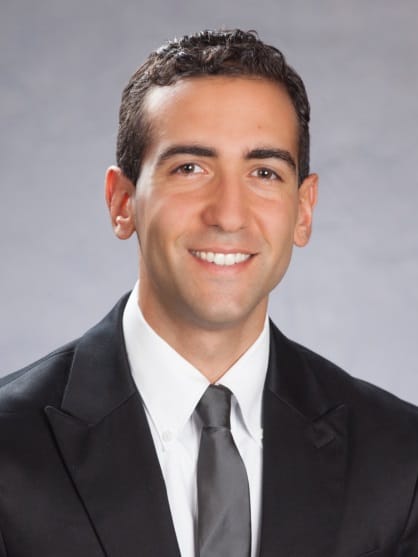 Rammy Assaf - PGY 1
Email Address: rassaf@chla.usc.edu
About me :Southern California native, growing up in La Crescenta and racing triathlons early on. Social justice and traveling became strong interests as a university student, particularly power, privilege and deconstruction of cultural norms. In grad school worked closely with Owe Aku - bring back the way - on the Lakota Indian reservation and throughout med school led an inner city drama group to promote neglected health issues and volunteered in a Haitian creole restaurant.
Undergraduate School: UCSD
Grad School: University of Geneva
Medical School: University of Miami
Diversity Interest: Using art to communicate issues of cultural health disparities
Favorite thing about Children's Hospital Los Angeles: The strong and inspiring patients, and faculty's incredible emphasis on learning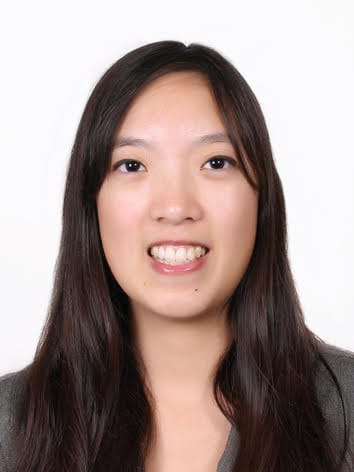 Millie Chang - PGY 1
Email Address: milchang@chla.usc.edu
About me: I have a Chinese-Peruvian-American mixture. My grandparents were from China and immigrated Peru. I was born in California but raised in Peru where I did my undergrad and medical school.
I applied to this program as an IMG, and always felt welcome since the beginning. The CHLA staff is very open and appreciate your background and clinical experiences. The environment is very warm and will always take care of you. CHLA became my family away from home.
Medical School: Universidad Peruana Cayetano Heredia
Diversity Interest: I am in the Global health impact track! I am doing a research project in microbiome that combines my two favorite interest: Infectious diseases and neonatology. I would love to implement a project in Peru and assess the needs to give back to my home country.
Favorite thing about Children's Hospital Los Angeles: Being in one of the top program in the country, allows you to have infinite opportunities. You can do everything for your patients and you are able to use any language that you know because of the diversity of our patient population. Your patients will appreciate it! The people are very pleasant to work with and are always willing to help you. I love CHLA!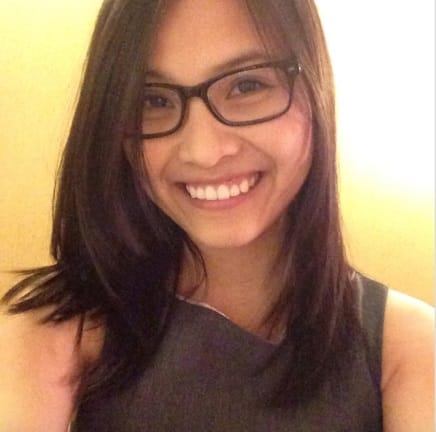 Thao Dang – PGY 1
Email Address: thadang@chla.usc.edu
About me: Hello everyone! My name is Thao and I am currently one of the interns here at CHLA! I was born and raised in Viet Nam, the last of six children, in a small rural village in the South. With the help of strangers, my family and I were very fortunate to be able to come to America (the story is long!). We were also lucky enough to settle in San Diego and have been there ever since! In my spare time, I love exploring different restaurants, cooking, and playing board games! I am so incredibly thankful to be able to be in the field of pediatrics and I can't wait to use knowledge and skills to make a difference in my community!
Undergraduate School: University of California, San Diego
Medical School: Howard University College of Medicine
Diversity Interest: First person in the family to become a physician, working with underserved population, women in medicine.
Favorite thing about Children's Hospital Los Angeles: So far one of my favorite things about CHLA is the people. My colleagues are wonderful and always willing to help me whenever I am in need. My seniors and attendings have been very supportive from the very beginning and have been very approachable. Plus, I get to live in the Rodney which is right across from the hospital!! (You really can't beat that!)