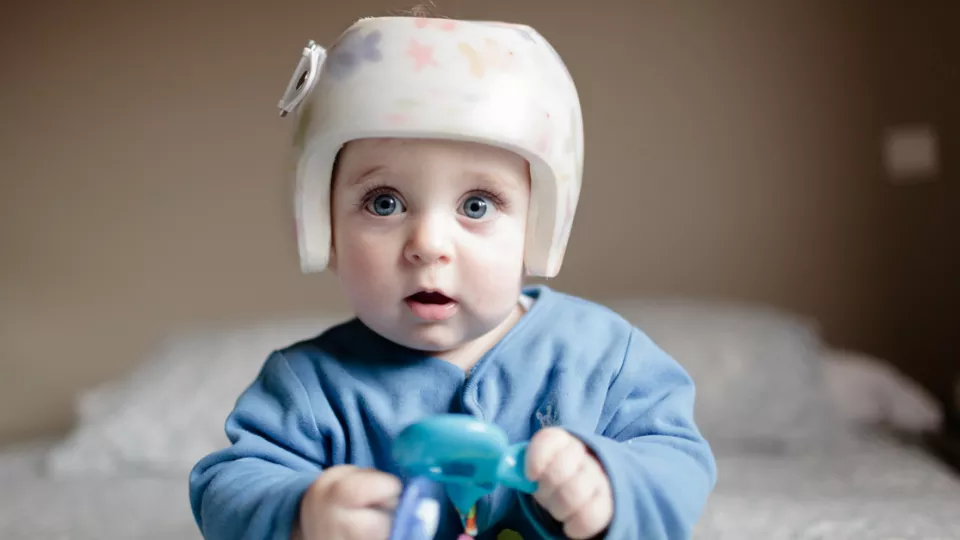 For Physicians and Clinicians
Going Beyond Surgery in Craniosynostosis
A specialized team at Children's Hospital Los Angeles takes a multidisciplinary approach to this condition in babies.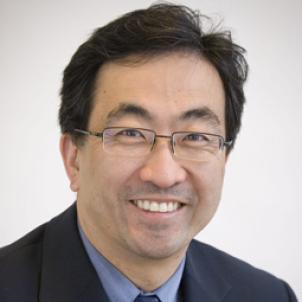 Craniosynostosis is a rare disorder—affecting only 1 in 2,500 babies in the United States—but it's not rare at Children's Hospital Los Angeles.
The hospital's Craniosynostosis Care Program sees 600 patients annually and performs nearly 100 surgeries a year—making it one of the largest programs in the country. But size isn't the only thing that sets it apart.
"We were one of the first places in the U.S. to develop a separate, multidisciplinary team dedicated specifically to craniosynostosis patients and their families," says Mark Urata, MD, DDS, Chief of the Division of Plastic and Maxillofacial Surgery at Children's Hospital Los Angeles.
Dr. Urata co-directs the program with Chief of Neurosurgery Susan Durham, MD, MS. Surgery is the main treatment in most cases of craniosynostosis (a birth defect in which the bones of a baby's skull join together too early).
Dr. Durham and Dr. Urata collaborate on those surgeries, but the multidisciplinary team's expertise goes beyond the operating room. That team also includes a pediatric ophthalmologist, a geneticist, a pediatric psychologist, a nurse care coordinator, orthotists and a social worker.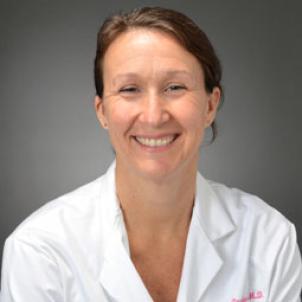 "Most neurosurgeons do not have the benefit of having a fully staffed craniosynostosis clinic, with all these different disciplines," Dr. Durham says. "That's very important to help meet the specific needs of these babies and families and ensure the best outcomes."
The program also offers:
Both traditional open surgery and endoscopic (minimally invasive) surgery
A special 3D camera and imaging suite right in the clinic; this allows surgeons to easily and precisely monitor skull growth and shape both before and after surgery.
Regular neurodevelopmental testing
The team's dedicated pediatric psychologist, Alexis Johns, PhD, offers the neurodevelopmental testing for patients, which can provide a valuable roadmap for parents in understanding and facilitating the development of their child. The risk of developmental delays in patients with craniosynostosis is not well understood; many children do not experience any learning problems.
The team is actively involved in research to better predict developmental outcomes. Last year, the team published a study that identified lower gestational age, lower birth weight, and prenatal and birth complications as potential risk factors for developmental delays in children with isolated sagittal craniosynostosis, the most common form of the disorder. Dr. Johns is tracking developmental outcomes of patients for up to seven years after their surgery.
The research is part of The Saban Research Institute of Children's Hospital Los Angeles. In addition, the team will soon be participating in a multicenter study comparing developmental outcomes between endoscopic and open surgeries.
Related Content
---
For Walter to Feel Better
How Lloyd's little brother overcame a skull condition and became the coolest kid at the playground