Gores Family Allergy Center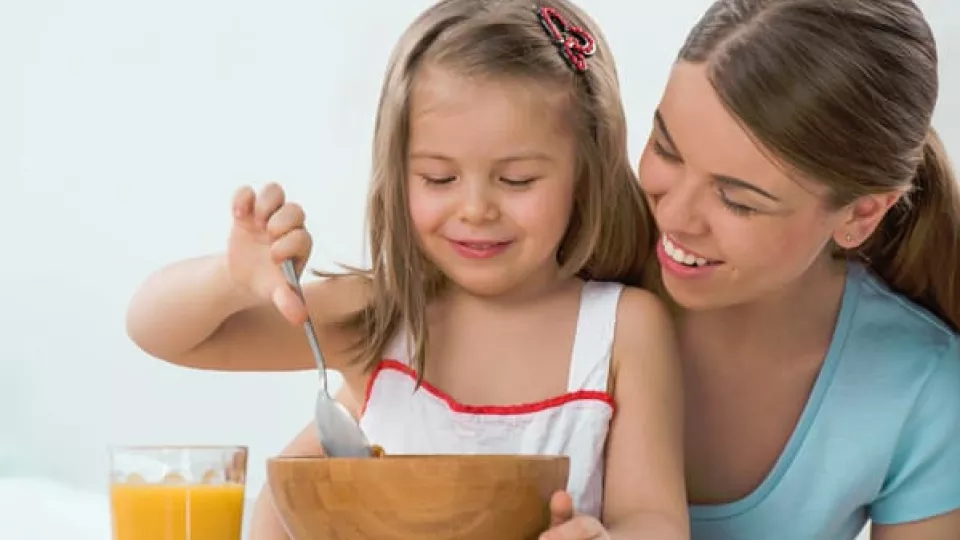 At the Gores Family Allergy Center, our team of board-certified doctors, nurses and staff deliver the highest quality patient-centered care and clinical services available for allergy patients and their families while providing education and conducting research. Our Center is one of 28 Centers of Excellence in the FARE Clinical Network.
Patients receive expert care from doctors who have completed specialized fellowships in allergy and immunology including medical evaluation, testing, diagnosis and potential treatments. 
The clinic is provided by the CHLA Division of Clinical Immunology and Allergy. All of our physicians hold faculty appointments at the University of Southern California (USC). Our team will help guide and support us in providing the best clinical care while advancing allergy research.
Clinical Service
Conditions We Treat
Allergic rhinitis (hay fever)
Asthma
Atopic dermatitis (eczema)
Eosinophilic disorders
Food Protein-Induced Enterocolitis Syndrome (FPIES)
Our Program Includes:
Clinical care for eosinophilic gastroenteropathies and atopic dermatitis includes access to specialists from gastroenterology and dermatology as well as coordinated care with pediatricians, referring doctors and/or other specialists.
Assistance is provided for school planning and accommodations from a specialized food allergy nurse
Individual care plans are developed to meet each food allergy patient's needs, including Food Allergy Action Plans (FAAP) and school health forms
Nutritional guidance is available from a registered dietitian.
Printed and online health education materials are available for managing food allergy, plus one-on-one support from our expert team.
Opportunities are provided to participate in cutting-edge research
Nutrition
Learning about food and nutrition is essential with a food allergy diagnosis. Growing infants and children need a balanced diet full of energy, protein and fat, as well as all the vitamins and minerals from A to Zinc. What happens when kids are allergic to a food, or whole food group? A new food allergy diagnosis can be overwhelming, especially when it comes to cooking, shopping, and meal planning for your child.
With some preparation and a good understanding of your child's allergy you'll know just how to feed your child. Yes, you may learn a whole new way of cooking and about foods you never knew about. A Registered Dietitian (RD) will help monitor your child's growth, teach food substitution and meal planning – just ask your Allergist for a referral.
In your appointment, the food allergy RD will:
Assess risk of vitamin or mineral deficiency based on foods avoided and age-group specific nutrient needs
Monitor growth to assure adequacy of intake
Provide nutrition related education within the scope of the individual allergen-restricted diet and your family's typical diet:

Foods to avoid, label reading, cross-contamination, preventing accidental exposure to allergenic foods
Prevent unnecessary avoidance of foods and optimize variety of intake
How to adequately substitute foods avoided, baking alternatives and recipe adaptation
Meal planning and patterns, adequate intake for age and allergy
Assist with formula selection or supplement choices as needed
The overall goal of a RD appointment is to empower parents to provide their child with a safe and healthy eating experience including plenty of variety - food that is fun, tasty, appealing, and nutritious.
Nursing
Living with food allergies and related conditions can be challenging for a patient and their family. At the Gores Family Allergy Center, your Nurse Coordinator works closely with the Center's multidisciplinary team to establish a specialized plan of care to best fit your child and family's needs. 
Your Nurse Coordinator will provide personalized help with:
Assessing patient and family needs related to food allergies and illness;
Advocate and facilitate a partnership among the patient, family, and the Gores Family Allergy Center team; providing current evidence based-practice and family-centered care resources
Assist with troubleshooting concerns and management of allergies related to transitions to daycare, school, and camps; such as 504 plans.
Educate and train patients, families, and caregivers on:

Prevention and management of allergic symptoms and treatment of reactions
Providing a hands-on learning experience for carrying and use of medication
Addressing quality of life concerns
Traveling safely
How to become an advocate for your child and family within your community
The main objective of connecting with your Nurse Coordinator is to provide a relaxed and informed experience with the goal of improving your child's and family's quality of life.
Events
Food Allergy: New Therapeutics and Beyond OIT
We are delighted to announce CHLA's fifth biannual Food Allergy Parent Workshop, hosted by the Division of Clinical Immunology and Allergy and the Gores Family Allergy Center.
EpiPens for Patients with Severe Allergies
Through a unique partnership with EpiPals, a nonprofit organization that distributes EpiPens to those in need, Children's Hospital Los Angeles is able to offer free EpiPens to patients being treated by allergy specialists at CHLA.
Patients must be currently receiving care from a CHLA allergy specialist.
Families' income level must be low enough to qualify for the program.
Children who are not currently patients of CHLA allergy specialists must seek a referral for care from their physician to be seen at CHLA.
The Gores Family Allergy Center hopes to make managing allergic disease easier by providing educational material and resources. In addition to printed and online information, our specialized food allergy nurse and dietitian is available to provide counseling.
Research and Clinical Trials
The Children's Hospital Los Angeles (CHLA) Gores Family Allergy Center is committed not only to treating allergic diseases, but also in studying them to better understand their causes and thus help develop new treatments for the conditions that our clinicians see every day. The central goal of the CHLA Gores Family Allergy Center is to turn the results of our research into real solutions that will help improve the day-to-day lives of families affected by allergic disease such as food allergy and atopic dermatitis.