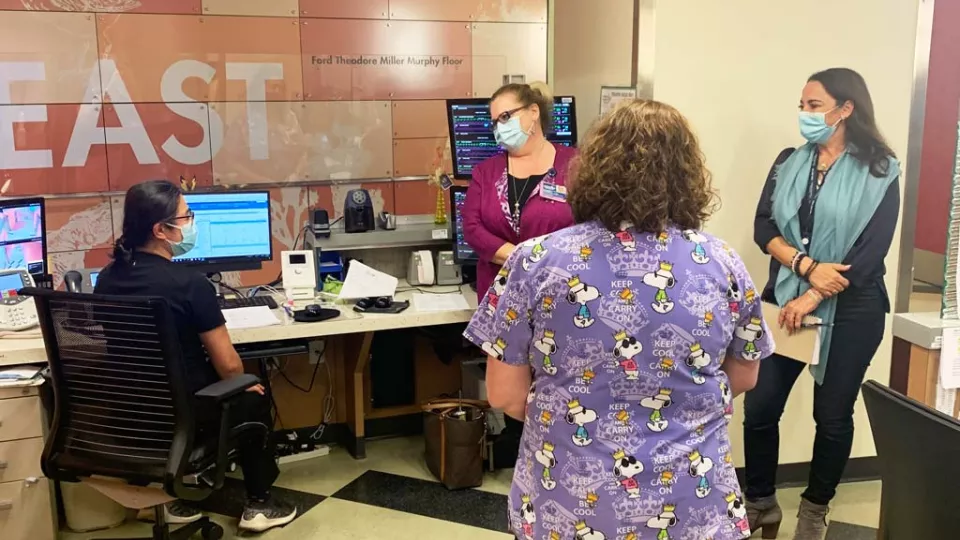 Work That Matters
Supporting Team Members' Emotional and Psychosocial Health
Working with sick children is a calling—a rewarding one that can also be challenging. In moments of pain, loss or grief, the Employee Assistance Program at CHLA is there to help.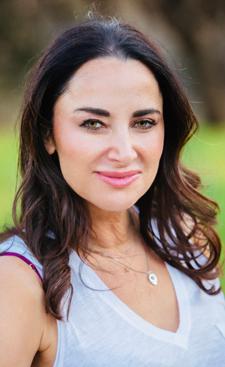 Even through a computer screen, Alana Epstein, LCSW, can read someone's body language.
"It's so interesting during the pandemic, because you're only seeing the framework of the upper body," she says about video calls. "I've learned to look closer at the slightest nuances like nods, facial expressions and shoulders—they can say a lot about whether you're relaxed or anxious. As clinicians we have to focus extra hard on getting the most out of contact in virtual settings."
Epstein is one of three licensed clinical social workers who staff the Employee Assistance Program (EAP) at Children's Hospital Los Angeles. The program, which provides confidential assistance to support team members' physical, emotional and mental health, offers a host of resources from crisis intervention and counseling to support groups and referrals. Lately, EAP's resiliency training workshops have been one of the most impactful offerings.
"When we get hit with stressors, our autonomic nervous system gets lit up and we go into fight-or-flight mode, and we aren't at our best in terms of functioning," says EAP's Beth Fitzpatrick, LCSW. "We want to teach people how to self-regulate and get through a traumatic event, which, at a hospital—and especially during a pandemic—can be daily."
Workshop participants learn tangible skills such as grounding, which brings attention to the body in the present moment by noticing how it makes contact with a surface. Doing so can calm the mind and ease overwhelming thoughts. Nurses and team members in some of the hospital's most challenging areas like the Pediatric Intensive Care Unit have completed the course and reported positive feedback. By the end of the class, shoulders start to loosen up, and it's as if a reset button has been pressed.
Supporting a specialized workforce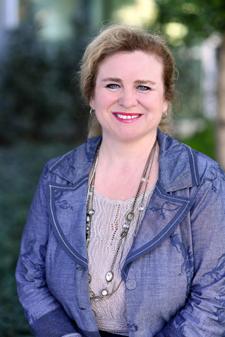 Perhaps the most valuable part of the resiliency training has been the community-based model. In group sessions held in-person or virtually, attendees perform and work through the exercises together, sharing their thoughts and experiences in a safe, welcoming space.
"I've seen the whole emotional spectrum play out in class," says Fitzpatrick. "People will open up about what's impacting them and that, in turn, helps others who are going through the same feelings to realize they're not the only ones. They walk away feeling more connected to each other, more empowered to not get yanked around by stressful situations and not feel helpless."
Having hope is especially important when working at a pediatric medical center.
"If you talk to any provider in an adult setting, many will say they'll never work in pediatrics because it's too hard or too sad," says Fitzpatrick. "We recognize that CHLA team members are a specialized workforce, people who have the magic to work with sick kids, and the EAP is here to help them."
"It's so vital to understand the dynamics of trauma," adds Epstein, "and to really unpack grief and loss and be able to process that. That way team members can be better equipped to not only work through these times but also lead through these times."
Bridging the gap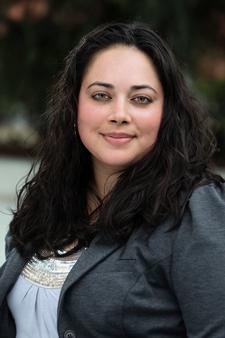 As licensed professionals, Fitzpatrick, Epstein and their EAP colleague Elizabeth Arias, LCSW, are also experienced in providing one-on-one counseling, another resource provided through the Employee Assistance Program. Each session is completely confidential and can be scheduled within two days of contacting the program for an appointment.
At a time when the mental health care system is nearly maxed out and wait times to see specialists can be anywhere from two to four months, the EAP can provide team members with more immediate support and "bridge that gap until we can connect them with a long-term therapist if needed," says Fitzpatrick.
For the EAP staff, caring for the caregivers goes beyond the workplace. As events related to the Black Lives Matter movement escalated last year, the EAP partnered with CHLA's Office of Diversity, Equity and Inclusion to help team members process their feelings. After the 2020 attack on Artsakh, a conflict that deeply affected the local Armenian community, including team members who had family in Armenia fighting in the war, the EAP and the hospital's Spiritual Care Services hosted a peace vigil and support groups.
"There's this general idea that we have to 'check our stuff at the front door' and not bring any baggage in. But that can take up your entire headspace," says Fitzpatrick. "Just to be able to sort out any issue, whether it's work-related or not, and talk it through with somebody can bring clarity and help you move forward."
Read more stories about Work That Matters at Children's Hospital Los Angeles