Inspiring and Encouraging Others Like Her

By Vicki Cho Estrada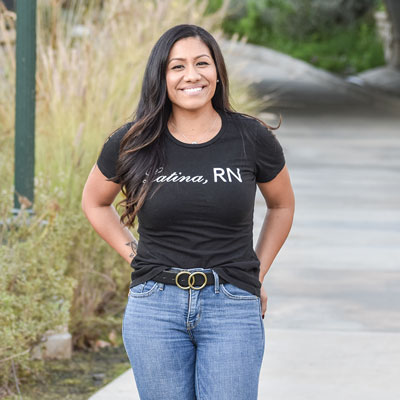 The journey Martha Salmon, BSN, RN, CPN (6 West), took to the nursing profession wasn't easy. Although she dreamed of becoming a nurse since age 12, Salmon says, "statistically, I shouldn't have made it as a Hispanic, pregnant teen who needed to work full-time while in school."
Lacking role models and guidance, she vowed that once she became a nurse, she would inspire and encourage other Hispanics to pursue a career in nursing and support others in the profession. That led her to create Latina, RN in 2018.
"Latina, RN is a networking empowerment movement for all Latinx in nursing. There's a large nursing community, but not a specific community for Latina nurses. So, I wanted to build that community, create a place of support and help others reach their goals," she says.
Her LatinaRNofficial account on Instagram, with more than 2,000 followers, encourages Latina nurses to post pictures and share stories of how they made it. "There are many stories about their immigrant parents coming to this country for a better life and how they chose nursing because they want to give back to others," she says.
Salmon adds, "Latina, RN is a way to make others feel good about what they're doing and let them know there are others like them."
Find your career at CHLA
Join a hospital where the work you do matters. Visit Jobs.CHLA.org and apply today!