CHLA Patients Celebrate Dreamnight at L.A. Zoo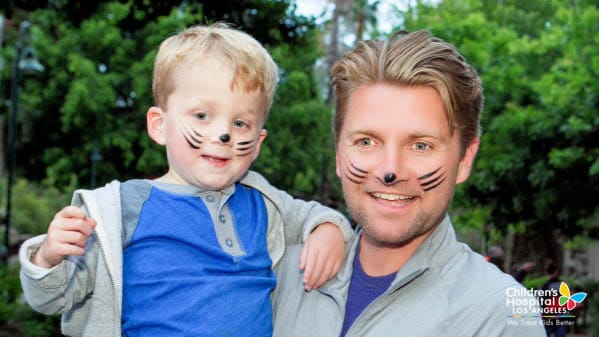 Recently, a few lucky patients of Children's Hospital Los Angeles had an exciting day at the Los Angeles Zoo and Botanical Gardens. But this wasn't just any visit; these patients were meeting animals that have similar conditions to theirs.
As a preview for what was the come at Dreamnight, a private afterhours event held by the Greater Los Angeles Zoo Associations (GLAZA) and CHLA, Olive, 3, was able to meet a 30-year-old parrot named Paco that has a heart condition just like her, and Alex, 10, who has Type 1 diabetes, met Nan the 36-year-old diabetic chimpanzee.
Patients who get to meet these special animals realize that they are not alone, and if these animals can thrive with their conditions, so can they. The animals help give our patients hope and also allow them to create a special, and different kind of connection.
Dreamnight was held on May 9 and approximately 1,000 guests comprised of CHLA patients and their families have the opportunity to explore the zoo, enjoy up-close opportunities with animals, chats with keepers and dinner. There was also special appearances from the Power Rangers, LA Kings Ice Crew and Bailey, and celebrities Matthew Lillard, best known from "Scooby Doo"; Pauley Perrette from "NCIS"; and the cast from "Fresh Off the Boat" just to name a few.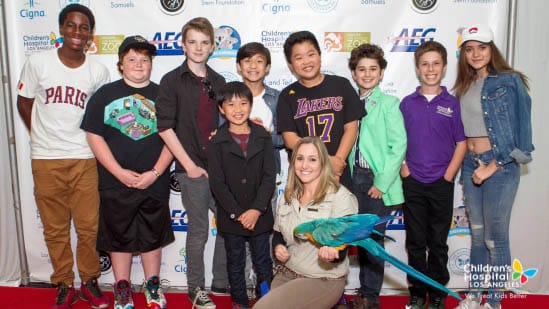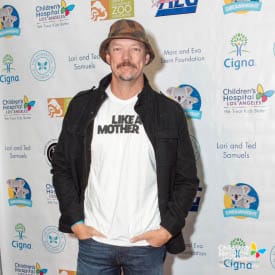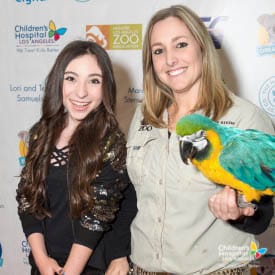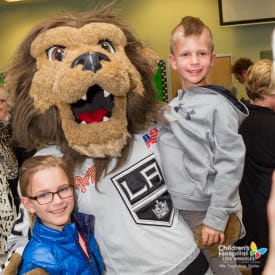 Dreamnight, which was made possible by the presenting sponsor, AEG, is part of a global charitable initiative in which zoos, aquariums and museums throughout the world partner with institutions that care for children. Event sponsorships and general donations are made to support GLAZA, which makes an impact locally at the zoo through its educational programs as well as globally through wide-ranging conservation efforts, and CHLA's Helping Hands Fun, which ensures that all CHLA patients receive the critical, life-saving care they need.