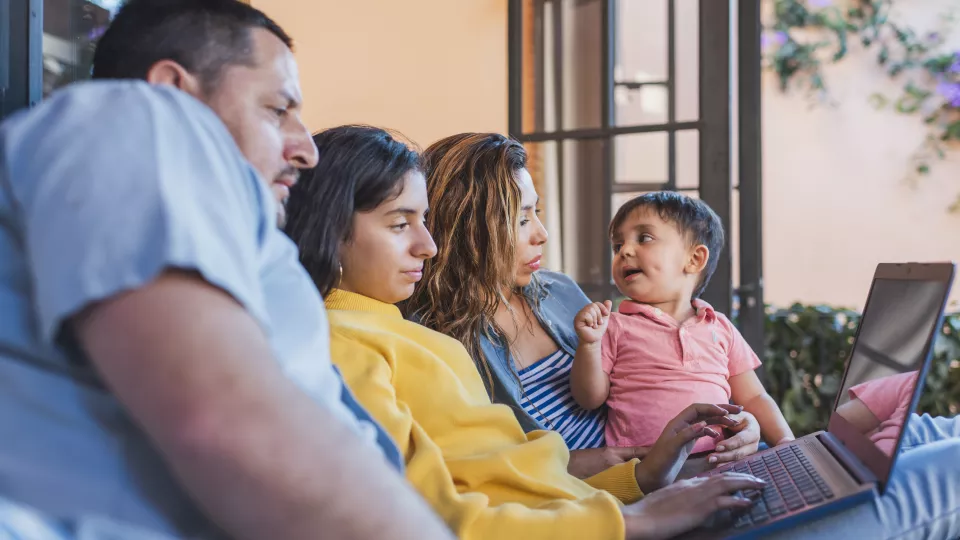 Serving the Community
A Virtual Series to Aid Immigrant Families Is Underway
Children's Hospital Los Angeles has teamed with the Mexican Consulate on a program of weekly webinars in support of Spanish-speaking families new to the U.S.
A collaboration between Children's Hospital Los Angeles and the Consulate General of Mexico in Los Angeles has launched with the goal of helping Spanish-speaking immigrant families get established in their new surroundings while managing issues and situations they will likely encounter.
The initiative, called Talleres de Bienestar, is a six-week series of online sessions—or Wellness Workshops, as the name translates to English—run by La Linterna, a group that works with immigrant families throughout Los Angeles with leadership from CHLA psychologist Natalie Cruz, PsyD.
Dr. Cruz modeled Talleres de Bienestar after a program run by the hospital's Office of Community Affairs called Community Health Buzz, which offers free webinars that inform families about a variety of health topics. "It was born out of the pandemic because we couldn't go out in the community, and so we pivoted to doing outreach online," says Ana Castro, Project Manager in Community Affairs.
At Dr. Cruz's request, the Community Health Buzz team joined the project and was able to bring the Mexican Consulate on board. The two groups have a history of working together and the consulate was eager to get involved, hosting the virtual meetings through its Zoom feed while also distributing promotional materials.
The first of the six sessions was held July 18, and the remainder will run Tuesday mornings (10 a.m. start time) through Aug. 22. The workshops are conducted only in Spanish, the primary language of the immigrant families, and address the new-immigrant experience from several angles, covering mental health, physical health, and social and economic factors. In particular, Castro says, the program hopes to instill the families with an understanding that they have a voice in their new environment and provide them with the confidence to use it.
"If they don't speak English, parents don't feel confident enough to question anything," Castro says. They have this sense that, 'I'm so lucky I'm in this country, I don't want to mess it up. I don't want to do anything because I'm just blessed that I'm here.' They're afraid. They don't know that it's OK to inquire further, that it's OK to question what authorities say, because they have rights.
"These workshops are designed to empower them so that they can look out for their children's education, their health," Castro says. "There are resources out there that they don't know about—and that are in their language."