CHLA Core Pilot Program: Extracellular Vesicle Core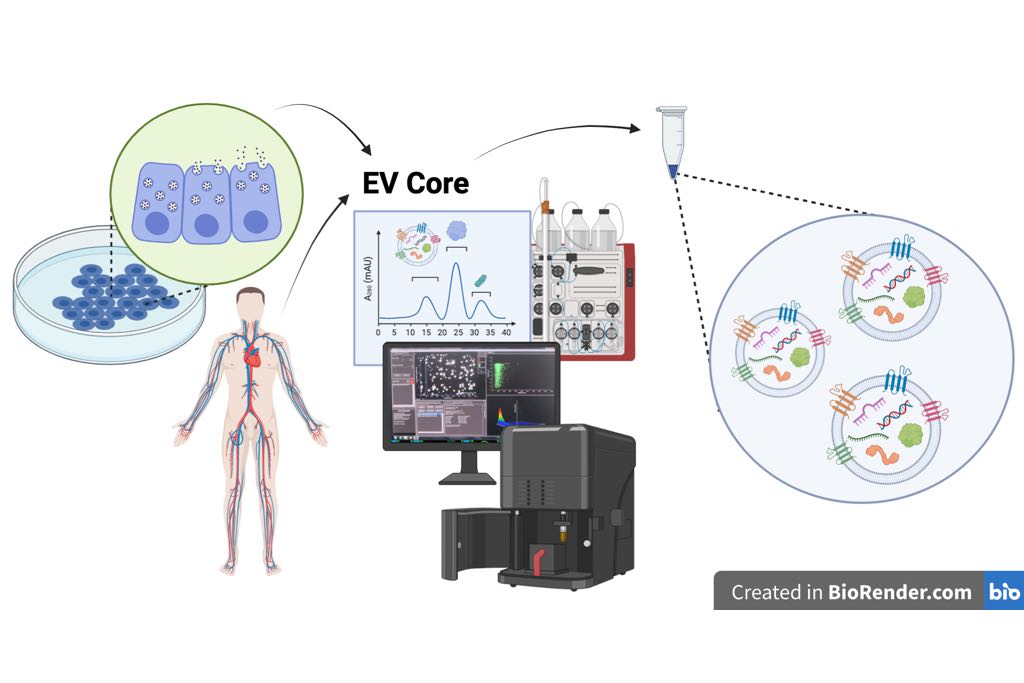 Our Core Pilot Program supplies funding support for investigators to acquire preliminary data—providing a competitive edge for securing extramural grant funding. This program is one of several institutional investments to grow the portfolio of the CHLA research enterprise.
Laura Perin, PhD, Department of Urology, is a recent awardee of the program. She collaborated with the Extracellular Vesicle Core Technical Director, Paolo Neviani, PhD, to forward her work on progressive kidney disease.
During the progression of most chronic kidney diseases, the structure and function of the glomerular filtration barrier is irreversibly damaged. Re-establishing the barrier's function by stimulating endogenous repair mechanisms could slow this progression—and help with the development of novel therapeutics for glomerular kidney disease.
Dr. Perin hypothesized that extracellular vesicles derived from human amniotic fluid stem cells (hAFSC-EVs) could activate these repair mechanisms in glomerular cells. Dr. Perin worked with Dr. Neviani to isolate hAFSC-EVs and showed that these EVs were indeed renoprotective in an animal model of Alport syndrome—a form of chronic kidney disease.
As a result of this and other data, Dr. Perin received a four-year research award (R01) from NIH. Under this grant, she is investigating the disease modifying capability of these EVs at different stages of Alport syndrome. She is also examining the molecular signaling pathway changes within the glomerulus during disease progression. The team is focusing on glomerular endothelial cells and is validating data in human biopsies of Alport syndrome.
Click here to learn more about the Extracellular Vesicle Core at Children's Hospital Los Angeles.
---
Related Content