Preventing ACL Injuries Before They Occur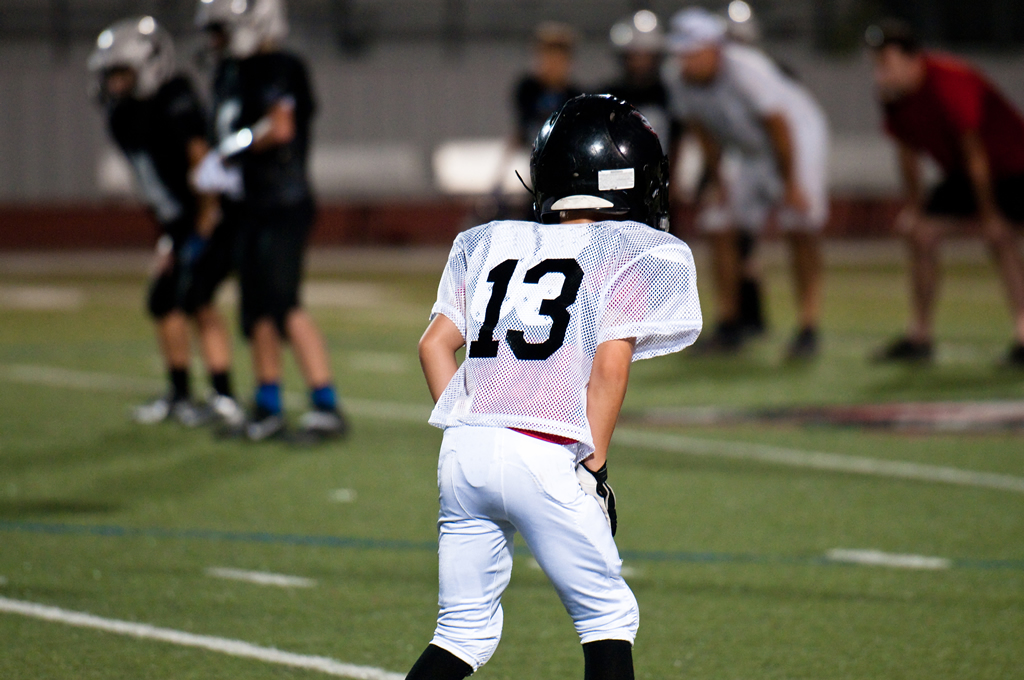 Throughout football season and leading up to the Super Bowl, an increase in ACL injuries is inevitable. Image courtesy of Shutterstock.
A common and often devastating injury in sports – anterior cruciate ligament (ACL) injury can require surgery to restore knee stability and allow athletes to return to playing sports. However, significant re-tear risk remains. Investigators at Children's Hospital Los Angeles have demonstrated that using 3-D motion analysis of typical athletic movements can identify abnormal motion and forces at the joints that put the athlete at risk of further injury. The study was published online in the journal Gait & Posture.
Tishya Wren, PhD, and Tracy Zaslow, MD, of the Children's Orthopedics Center at CHLA and colleagues specializing in sports medicine and motion analysis have shown that analyzing certain movements such as the lateral shuffle and cutting – common in sports such as basketball and volleyball and used to improve agility in sports and fitness training – can actually provide important information for assessing the risk for anterior cruciate ligament (ACL) injury.
A majority of ACL tears occur without contact during cutting, landing, or pivoting movements and are likely caused, at least in part, by poor biomechanics used when performing these activities.
In this most recent study designed to assess lower extremity biomechanics during lateral shuffle and side-step cutting in recreationally active children and adolescents, researchers used 3-D motion analysis to determine differences in biomechanics during lateral shuffle versus cutting tasks. One of the goals of the study was to find out if a technique used to monitor recovery and rehabilitation after injury or surgery could be used as a tool to predict risk of injury.
Looking closely at lower limb biomechanics, doctors and rehabilitation professionals can determine potential risk for injury and help young athletes avoid serious injury by showing them how to make adjustments to correct their movement before they get hurt.