Craniofacial Abnormalities Can Sometimes Indicate Cancer Risk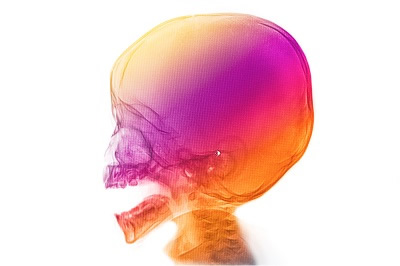 While rare, a percentage of congenital craniofacial abnormalities may indicate a risk of developing cancer. This critical insight may change the course of treatment in order to ensure the best possible outcome for patients.
Seemingly straightforward craniofacial conditions, such as cleft lip or cleft palate, asymmetrically shaped skulls, and other facial differences can, in rare instances, harbor clandestine but important cancer predispositions that may go unnoticed until a tumor develops or a clinical diagnosis is confirmed by a medical specialist. The types of cancer risks are tied closely to clinical clues drawn from a thorough examination, family histories of each individual patient and confirmatory molecular testing.
With the development of advanced molecular diagnostics and craniofacial surgical techniques, a multidisciplinary craniofacial team approach has evolved at Children's Hospital Los Angeles and other major pediatric medical centers, to determine the optimal health management for patients with such abnormalities.

At CHLA, each child referred to the craniofacial team is evaluated by a group of craniofacial specialists including a pediatric geneticist to determine whether additional management recommendations are warranted.
"While the predisposition to cancer indicated in craniofacial abnormalities is very rare, it is our recommendation that parents seek a specialized pediatric medical center that can provide both genetic testing and counseling, in order to ensure the very best outcome for their child," said Pedro Sanchez-Lara, MD, MSCE, FAAP, FACMG, Director of Craniofacial Genetics; Medical Geneticist, Center for Personalized Medicine (CPM) at CHLA.
In a paper published in The Journal of Pediatrics, Sanchez-Lara and researchers from Children's Hospital Los Angeles and Seattle Children's Hospital chronicled a group of pediatric cases with craniofacial abnormalities where such genetic predispositions to cancer were identified and changed the health management of each patient.
"Involving the primary care pediatrician from the beginning is key to an effective craniofacial team approach because they are uniquely poised to identify the development of new unusual features in a growing child that could prompt referral to a clinical geneticist," said Sanchez-Lara "The clinical genetic evaluations in craniofacial team clinics can provide useful information for patients and families that extend well beyond the surgical correction of their conditions."
Contributors to the study included Pedro Sanchez-Lara, MD, FAAP, MSCE, FACMG, of the Department of Pathology and Laboratory Medicine, Children's Hospital Los Angeles and Tara L. Wenger, MD, PhD, Dawn Earl, ARNP, and Penny Chow, MS, CGC of the Divisions of Craniofacial Medicine and of Genetics at Seattle Children's Hospital.
Image courtesy of Shutterstock