Improving Care in Bladder Exstrophy and Urologic Conditions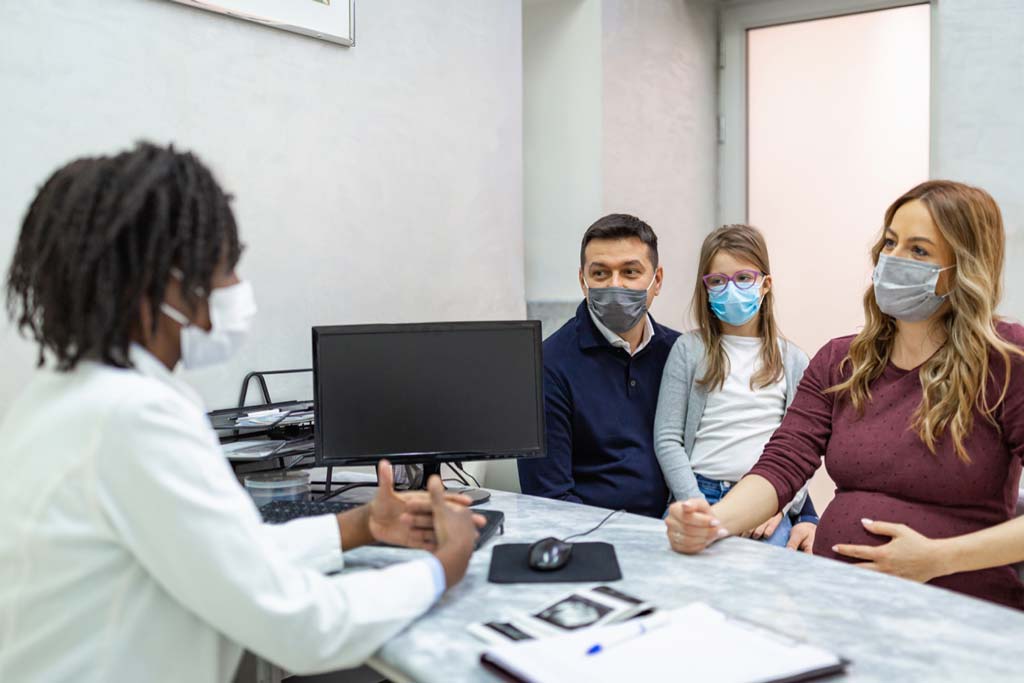 From surgical readiness to prenatal consultations, a pediatric urologist is investigating new ways to enhance patient care.
By Katie Sweeney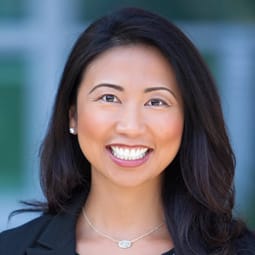 Evalynn Vasquez, MD, MBA
Several months ago, Evalynn Vasquez, MD, MBA, got a phone call from a friend who was pregnant—and very worried. The friend had learned after a 20-week ultrasound that her baby would be born with a condition called duplex kidney.
As a pediatric urologist at Children's Hospital Los Angeles, Dr. Vasquez knew that most cases of duplex kidney cause no medical problems and don't require treatment. But while she was able to reassure her friend, the experience also sparked an idea for a research project.
"In most centers, mothers who receive a prenatal urologic diagnosis aren't able to meet with a pediatric urologist until after their baby is born. That means they may go through half their pregnancy feeling worried and anxious," says Dr. Vasquez, Director of the Complex Reconstruction and Malformations Program at Children's Hospital Los Angeles.
Dr. Vasquez is now leading a clinical study to measure the impact of a prenatal consultation with a pediatric urologist on expectant mothers' anxiety levels. Through the Fetal-Maternal Center at Children's Hospital Los Angeles, mothers already have access to this prenatal consult. But Dr. Vasquez is now having these mothers rate their anxiety levels both before and after that consult.
The study is just one of several that she is leading through the Division of Urology's clinical research program. Working with her closely on these studies are Clinical Research Coordinator Zoë Baker, PhD, MPH, and the program's second-year fellow, Arthi Hannallah, MD. The division is led by Roger De Filippo, MD.
"Conducting clinical research is an important way that we ensure we're providing the best care to our patients and families," Dr. Vasquez says. "That's the bottom line. We're always looking to improve what we do, and we need to ask our patients what is important to them and listen to what they have to say. What is an important outcome for me is not always what matters most to the patient."
Here's a look at some of her current research projects:
Surgical readiness in exstrophy patients
Last year, Dr. Vasquez launched a prospective study on how to better prepare children and families psychologically for major reconstructive surgery for incontinence in patients with bladder exstrophy, cloacal exstrophy, neurogenic bladders and other complex urologic conditions.
As part of the study, the team is conducting in-depth interviews with children and parents of children who have undergone major urologic reconstruction at Children's Hospital Los Angeles in the past five years. The goal is to learn from families' experiences to enhance pre-surgical evaluations and provide additional resources.
"It's really important that patients and families are psychologically ready for this surgery," she says. "Our study is looking at new and better ways we can assess that readiness."
Kidney health in spina bifida
Dr. Vasquez and the Urology team also participate in the Spina Bifida Clinic at Children's Hospital Los Angeles. The hospital is one of just 10 centers in the country participating in a prospective study looking at kidney health in spina bifida patients.
Children's Hospital Los Angeles is one of only two centers enrolling babies who have undergone a fetoscopic repair for spina bifida.
"In the few patients who have had that procedure, we're finding that they're able to urinate normally, at least in the newborn period," Dr. Vasquez says. "They also do not need VP shunts and have better mobility in their legs. But we are following these babies closely and will be reporting how they do over time."
At-home biofeedback
Dr. Vasquez and the team are collaborating with an outside company to develop an at-home version of the division's biofeedback therapy for children who have trouble with frequent urination, urinary tract infections or daytime wetting or bed wetting.
Using biofeedback stickers, children can learn how to better control their pelvic muscles by playing the computer game. Currently, the program takes place in the hospital, but the team's new study hopes to change that. The device is currently in the early stages of development.
"This will be a device they can take home with them, and the medical provider could do a telehealth visit with them to see how well they're doing," Dr. Vasquez says. "I think patients will really like it. It's like a video game, but they can play it with their muscles."