Cell Therapy Program Expands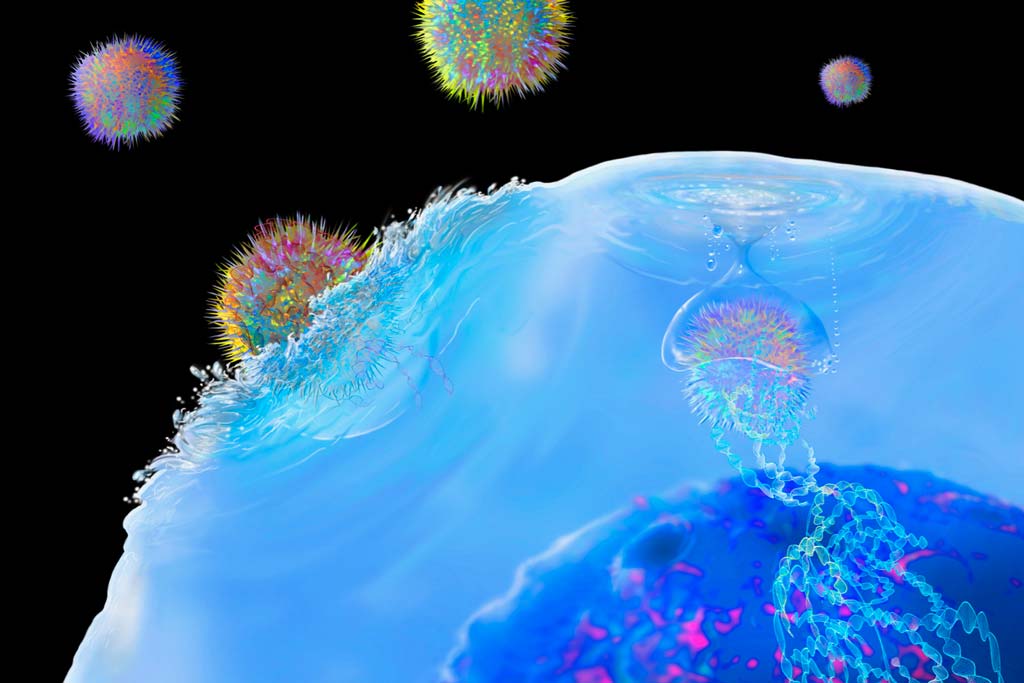 With the addition of four scientists, the team is developing new and innovative approaches to CAR-T therapy in children.
By Katie Sweeney

Since 2019, the Cell Therapy Program at Children's Hospital Los Angeles has added four new scientists to its team—part of a growing effort to develop the next generation of chimeric antigen receptor (CAR) T-cell therapy in children.
"These recruitments have enabled us to expand our research into many different types of cell therapy, using innovative approaches," says Michael Pulsipher, MD, Head of Transplantation and Cellular Therapy in the Cancer and Blood Disease Institute. "This gives us a much greater opportunity to make real progress in solving the important challenges we have in the CAR-T and cell therapy field."
First approved by the FDA in 2017, CAR-T—a form of immunotherapy—has revolutionized treatment for children with relapsed acute lymphoblastic leukemia (ALL). Still, more than half of patients who receive the therapy eventually relapse again. Research goals now include prolonging the life of CAR-T cells to improve their ability to cure—with less toxicity—while finding ways to apply the therapy to solid tumors as well.
Below is a look at the scientists and physician-scientists who have joined the team since 2019.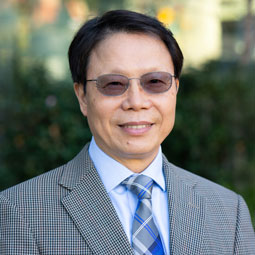 Rongfu Wang, PhD
Rongfu Wang, PhD, is Director of the Cell Therapy Research Program and the Endowed Chair in Cell Therapy Research at Children's Hospital Los Angeles, and Co-Leader of the Tumor Microenvironment Program at Norris Comprehensive Cancer Center at the Keck School of Medicine of USC. He is also a Professor of Pediatrics, Medicine and Molecular Microbiology and Immunology at the Keck School of Medicine of USC. Prior to his arrival in 2019, he served as Director of the Center for Inflammation and Epigenetics at Houston Methodist Research and a Professor of Microbiology and Immunology at Weill Cornell Medicine, Cornell University.
Dr. Wang has been working to further develop the new joint USC/CHLA Cell Therapy Program and provides strategic leadership for the development of novel immunotherapies—particularly CAR-T and engineered T-cell receptor (TCR) therapies—and first-in-human clinical trials. His research interests include cancer antigen discovery, cancer immunotherapy, innate immune signaling and epigenetic reprogramming.
Mohamed Abou-el-Enein, MD, PhD, joined Children's Hospital Los Angeles and the Keck School of Medicine of USC in January as the inaugural Executive Director of the USC/CHLA Cell Therapy Program. This joint venture includes a good manufacturing practices (GMP) facility for cell and gene therapy that will open next year at USC. Dr. Abou-el-Enein will serve as Medical Director for that facility.
A pioneer in the clinical development of cell and gene therapies, he will work closely with leaders at Children's Hospital Los Angeles and the Keck School of Medicine of USC to oversee the development of a "one-stop-shop" translational platform—helping investigators bring basic science research in cell and gene therapies into clinical trials.
Dr. Abou-el-Enein most recently served as Head of the Clinical Development Platform and Head of Translational Research Unit at the BIH Center for Regenerative Therapies and Berlin Center for Advanced Therapies, respectively, both at the Charité Medical University in Berlin.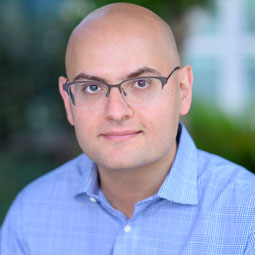 Babak Moghimi, MD
Sarah Richman, MD, PhD, joined the Cancer and Blood Disease Institute as a physician-scientist in September 2020. Dr. Richman, who completed her pediatric hematology-oncology fellowship at Children's Hospital of Philadelphia, focuses her lab research on how to increase the potency and safety of CAR T-cells in treating pediatric solid tumors. She is currently supported by a K08 award from the National Cancer Institute entitled "The role of antigen binding strength in CAR T-cell activity." Dr. Richman is interested in how cell-intrinsic limitations on T-cell function can be better understood and overcome when using these cells as anti-cancer therapy. She also serves as an Attending Physician in the Transplantation and Cellular Therapy Section.
Babak Moghimi, MD, joined the program in 2019 as a physician-scientist, after completing an advanced fellowship in pediatric blood and marrow transplantation and immunotherapy at Children's Hospital Los Angeles. Dr. Moghimi's research centers on engineering CAR T-cells to target a combination of two tumor antigens. This approach is designed to make CAR T-cells more specific with increased selectivity toward tumor cells and reduced toxicity to normal tissues. His most recent paper—a preclinical study on modified CAR-T in neuroblastoma—was published in January in Nature Communications.