Dynamic Duo
Marilyn Wallace and Sami Freedman share a family history, a love of travel—and a determination to defeat cancer by funding research at Children's Hospital Los Angeles.
By Candace Pearson

As sisters and best friends, Marilyn Wallace and Sami Freedman are so close they finish each other's sentences—and they definitely agree on the legacy they want to leave.
Talking about their generous planned gift to advance cancer research at Children's Hospital Los Angeles, Marilyn begins cheerfully, "This will be a special legacy for us at Children's Hospital, especially because neither of us has children of our own. It's our way—" then Sami adds "of helping so many children."
The sisters—both cancer survivors—know firsthand about the importance of nurturing new research.
"We share a passion for curing cancer," says Marilyn.
"It's the right thing to do," Sami adds with enthusiasm.
An example of generosity
The Rosinsky sisters were born in Omaha, Nebraska, and came to California when their parents moved west and settled in San Francisco. At ages 10 and 7 respectively, Marilyn and Sami thrived. Their father, Art, was a successful business owner who frequently dug deep into his own pockets to help friends and strangers in need. Their mother, Ruth, volunteered at a local hospital.
The siblings were influenced by their parents' spirit of generosity and philanthropy. As the sisters forged their way in the world, their own giving priorities took shape.
Never too far apart, they next moved to Los Angeles—first Marilyn to attend college and become a second-grade teacher, then Sami, who started a successful business. One day, a client suggested she consider contributing to cancer research, and Sami took the idea to her sister.
After marrying, Marilyn and Sami and their husbands, George Wallace and Bob Freedman, respectively, joined Couples Against Leukemia, which for decades has held a unique annual fundraiser, taking about 200 people on a day of adventures around L.A., including such stops as a sumo wrestling demonstration, trapeze lessons and a tour of Dodger Stadium. All proceeds from the events, which the sisters often help organize, support leukemia research at Children's Hospital.
Belief in their cause
Marilyn and Sami's relationship with Children's Hospital has only deepened over the years. "We feel we are a part of Children's Hospital," says Marilyn. "It's in our blood."
Adds Sami, "We've bonded."
They have toured the hospital numerous times, spoken with CHLA doctors and nurses, and been inspired by its young patients. By a coincidence, Marilyn's husband, George, was a patient at Children's Hospital Los Angeles when he was involved in a household accident at age 7.
A few years ago, Marilyn and Sami extended their meaningful relationship with the hospital by naming a patient care room in the Cancer and Blood Disease Institute in honor of their husbands, who have both passed away. Recently, they established a larger estate gift to support innovative investigations in cancer research and to pay tribute to their beloved family members as well as their own commitment to helping children with cancer.
"We want to honor our treasured parents, Art and Ruth Rosinsky, and our precious grandmother, Sara Silver, along with our beloved late husbands," the sisters said in a joint statement. "What better way to do this than to include Children's Hospital in our estate plan, hoping our loved ones will be remembered, and our gift will fund new discoveries and help Children's Hospital find a cure for cancer."
'Doing something great'
To others who may be wary of making their estate plans, Marilyn says, "Don't be afraid to think about it." Sami adds once more, "You'll be doing something great."
Now widowed, the sisters have shared a home since 2005. They enjoy playing cards, boating, reading and exercising, and have a love for travel and theater. But the young patients at Children's Hospital are never far from their minds.
At times, they invite friends to see the hospital they love. "Some people think it will be depressing," says Sami. "It's just the opposite; it's so uplifting and the children are amazing."
"You feel very good knowing there is a place like this that any child can go to, no matter how much or how little money their family may have, and get the lifesaving help they need," adds Marilyn.
"It is such," they say, echoing one another, "a wonderful place."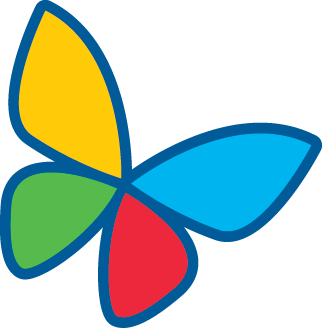 How you can help
To help support Children's Hospital Los Angeles, please visit CHLA.org/Donate.