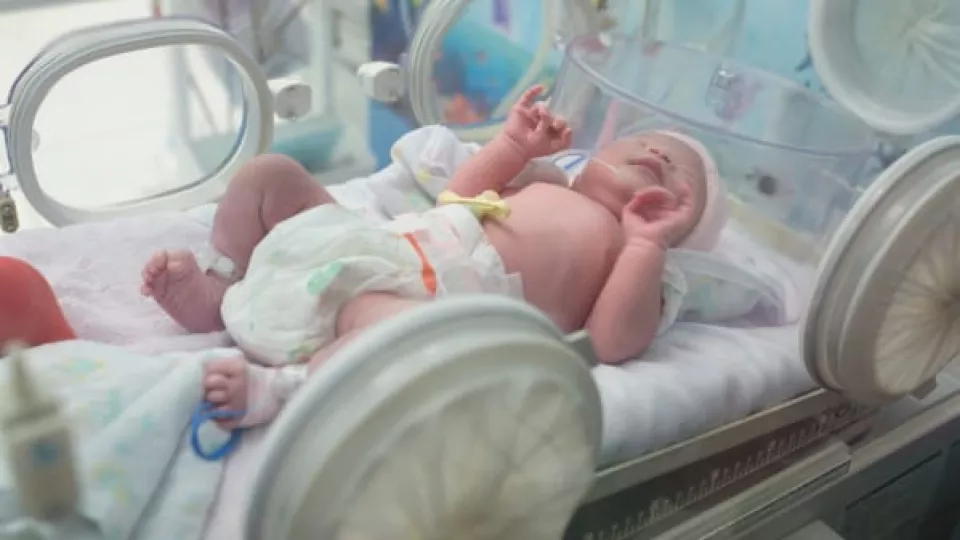 Hospital News
The Newborn Follow-Up Program at Children's Hospital Los Angeles
Our Newborn Infant Follow-Up Program at Children's Hospital of Los Angeles assesses the developmental, medical, nutritional and psychosocial needs of infants born prematurely or who have been hospitalized in a neonatal intensive care unit. Our Newborn Follow-Up Program is an extension of our 58-bed Newborn and Infant Critical Care Unit (NICCU), a Level III unit that treats infants who need the highest and most complex care available. The program integrates with more than 30 pediatric subspecialties in the hospital to ensure that premature newborns receive the best treatment possible. The Newborn Follow-Up Program sees about 400 patients annually and serves a seven-county area, including Kern, Santa Barbara, San Diego and Ventura counties. A number of local hospitals with community-level neonatal intensive care units depend on our program to provide the necessary developmental follow-up care high-risk neonates require.
Medically compromised newborns often are at risk for delays in growth, speech, motor, sensory or cognitive development. Early intervention is important to reduce the effect of potential health issues. Our multidisciplinary team has extensive experience identifying and managing these children's ongoing needs to help them catch up with their full-term peers.
This monitoring, along with regular visits to the pediatrician, helps prevent long-term problems and provides caregivers vital information to enhance a child's growth and development. If a delay or health problem is detected, a referral is made to the appropriate pediatric subspecialist. Close communication with primary care providers and pediatric subspecialists is maintained to ensure that a coordinated medical care plan is carried out.
Services include:
Comprehensive history and physical exam with a neurologic assessment
Developmental assessment
Family psychosocial assessment
Coordination of services with primary care providers
Referrals to pediatric subspecialists and community intervention programs
Education to assist families in promoting the growth and development of their child
Newborn Follow-Up Program begin shortly after discharge and continue up to 3 years of age. Children are seen two months after discharge from the NICCU, and at regular intervals until age 3.
How can this program benefit you
The Newborn Follow-Up Program can help minimize high-risk infant neurodevelopmental delays and disabilities through ongoing referrals and support for the patient and the family. It helps identify early conditions requiring further evaluation, diagnosis and treatment. The program also ensures that patients and their families receive the appropriate resources necessary to overcome medical or developmental-behavioral challenges.
We take pride in assuring not only that our babies are followed closely during the acute phase of hospitalization, but well after they are home with you.
"I am privileged and blessed to help these families that are in transition between the NICCU and home," says Sylvia Magallon, RN, BSN, nurse care coordinator for the Program. "Many families are overwhelmed with the amount of appointments and therapies they are given. I love being able to give them relief by utilizing myself as a resource."
The Newborn Follow-Up Program requires pre-authorization from insurance companies. Once approved, the family will not have to pay for any services. This may vary for private insurance.