Children's Hospital Los Angeles Opens Largest Pediatric Neurological Facility in the West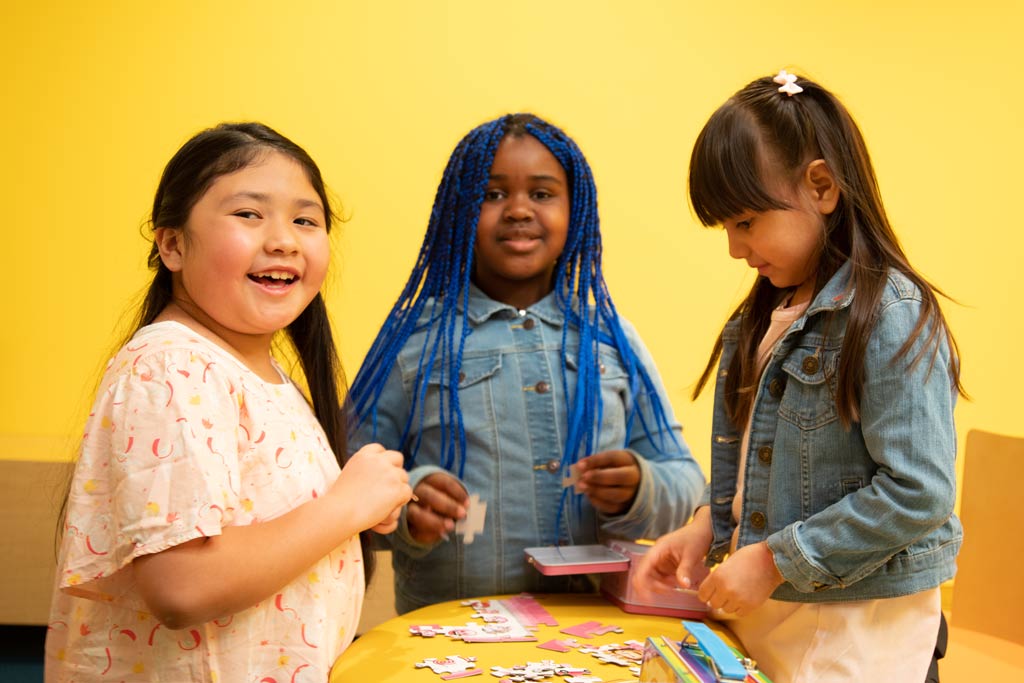 Patients and their families can receive leading-edge treatment in the bright, family-friendly space—a convenient, one-stop location for comprehensive neurologic care.

Children's Hospital Los Angeles has opened the Neurological Institute Outpatient Center—the largest such facility in the western U.S. dedicated to providing the highest-quality care for children with neurological conditions.
The bright, family-friendly space provides access to truly comprehensive neurologic care for children, bringing together experts in nearly 20 subspecialties from the nationally ranked neurology and neurosurgery programs at Children's Hospital Los Angeles.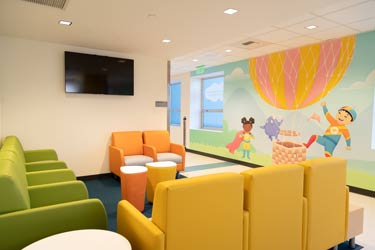 These specialists care for kids with neurological conditions including neuromuscular disorders, craniofacial disorders, brain tumors, epilepsy, injuries that affect the central nervous system and more. They also partner with experts in rehabilitation, psychology, diet therapy, social work and genetic counseling—collaborating to deliver inclusive neurologic care all in one location.
For busy families, this means they have access to multiple specialists in a single visit, so that appointments can be streamlined and coordinated.
"The development and creation of this new center signals Children's Hospital Los Angeles' steadfast commitment to being a resource for children with neurological conditions throughout their journey, from diagnosis to treatment to rehabilitation," says CHLA President and CEO Paul S. Viviano. "The Neurological Institute Outpatient Center allows the hospital to double the number of neurological patients treated annually through our nationally ranked Neurology and Neurosurgery programs."
Not only is the center the largest pediatric clinic of its kind in the western United States, but it is also specifically designed to meet the needs of young patients and their families. The spacious, inviting lobby and bright care areas are decorated with soothing murals and artwork created with input from patients.
The Neurological Institute Outpatient Center includes:
34 patient exam rooms
A spacious renovated lobby
Two subspecialty waiting rooms
A state-of-the-art electroencephalogram (EEG) lab
A dedicated playroom
"For every child treated at the Neurological Institute, we want the same thing: To help them achieve their greatest neurological potential," says Mark Krieger, MD, a neurosurgeon, Senior Vice President and Surgeon-in-Chief at CHLA. "We now have a space where experts in neurology and neurosurgery can work side-by-side with specialists in multiple disciplines to provide one-stop-shop care."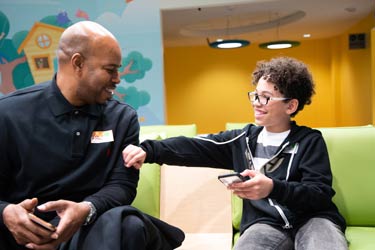 The center is the culmination of four years of planning and guidance from patient families, CHLA team members, and hospital and Neurological Institute leaders, including interim Division Chief of Neurology Tena Rosser, MD, and Division Chief of Neurosurgery Susan Durham, MD, MS.
This new resource makes life easier for families whose children have complex neurological needs. The Neurological Institute Outpatient Center provides leading medical care and family-centered services to create a compassionate environment for timely care.
"The impact for families is huge," says Ashish Buttan, CHLA's Executive Director, Neurological Institute and Behavioral Health. "We can avoid unnecessary delays in treatment. We can consider all the treatment approaches and present a comprehensive care plan. And most importantly, families have clarity about their care every step along the way."
---
Related Content