A Fang-tastic Halloween at Children's Hospital Los Angeles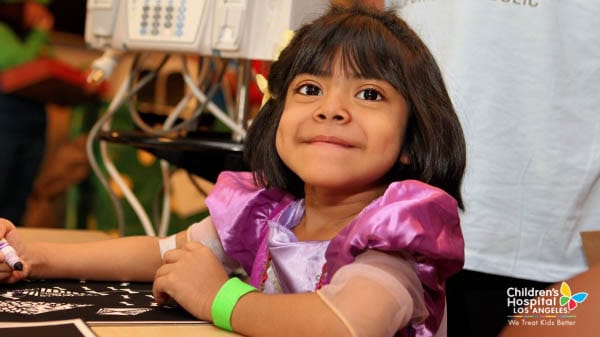 With the help of our many corporate partners and supporters, we were able to throw not one, but TWO Halloween activities this year!
Both outpatient and inpatient kids (at separate times) helped kick off the festivities on Friday at the Pumpkin Party. It was filled with thrilling games and crafts generously provided by The Art of Elysium, PubMed Central, Galaxy Star Squad, Painted Turtle Camp, Make-a-Wish, Partners in Play, Helpful Honda Guys, Munchkin, Shine On Siblings, and Disney VoluntEARS. There were also photo booths, face painting, a DJ, magicians and special guests, Batman and Superman, joined as well!
"Over the years, we have been fortunate to receive an abundance of inquiries from our community partners, families and non-profit organizations about how they can support our patients and families," says Carol Kim, manager of Child Life at CHLA. "When preparing for Halloween this year, we thought it would be great to bring all of our supporters together and throw one big Pumpkin Party! This year's Pumpkin Party was extremely successful thanks to everyone who participated. Each group came with the same purpose, to bring some spook-tacular fun for our patients and families!"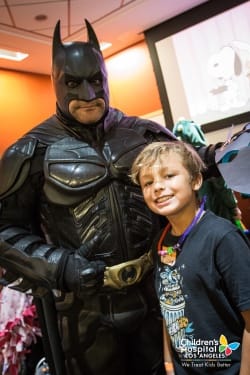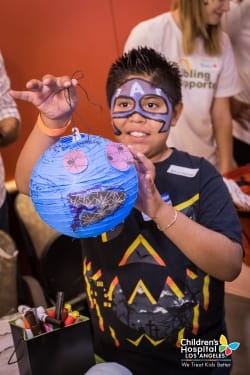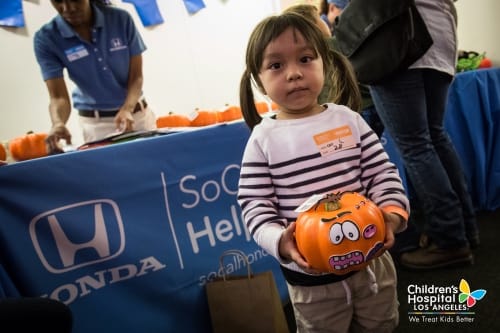 But the fun didn't stop there! Halloween continued into Monday as volunteers from Delta Airlines and Capital Group came to spread spook-tacular cheer! The support from Delta helped provide CHLA with a challenge grant and patients with goodie bags that were filled with cute gifts. Capital Group set up a costume shop in each playroom and went room to room, giving our patients the opportunity to pick out the perfect costume.
"The Capital Group Companies has been a long-time generous supporter of CHLA, but this specific holiday holds special meaning. Capital Group approached us last year with the desire to make sure all of our patients who were in the hospital for Halloween would have a costume and be able to join the celebration despite being in the hospital. We thank Capital Group for their generous support over the years," says Tracy Hughes, Foundation at Children's Hospital Los Angeles.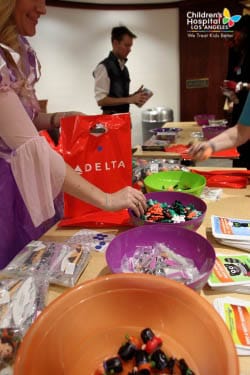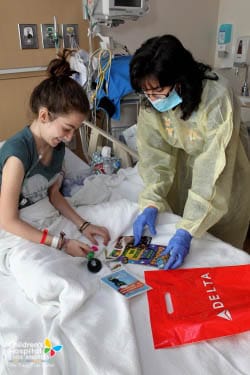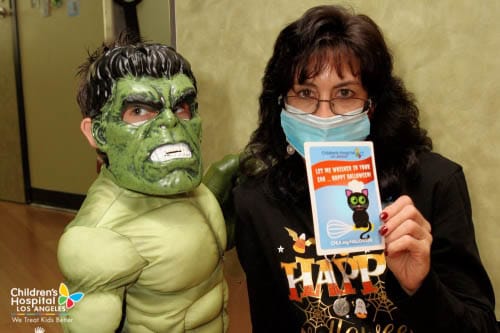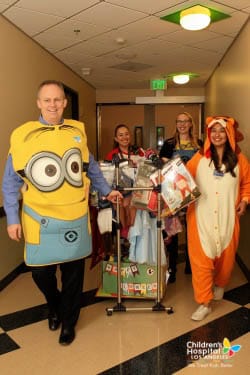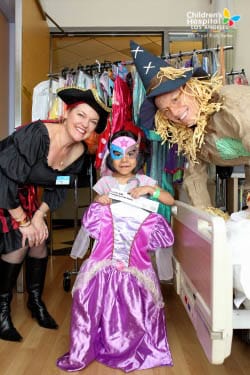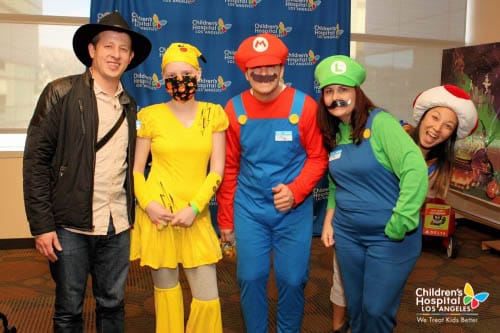 Even our therapy dogs and their owners got into the Halloween spirit!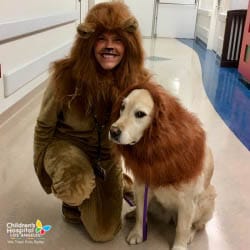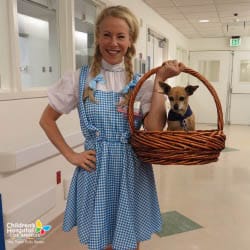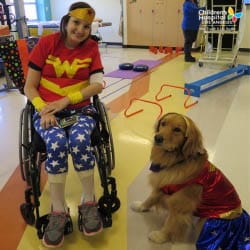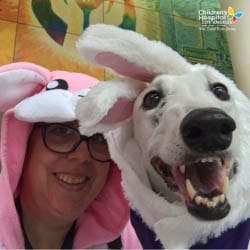 And we didn't forget your Cat-o-Gram messages! We received 19,000 submissions from all over the United States and places as far as Scotland, Japan, Argentina—just to name a few. That meant every child, inpatient and outpatient, walked away with plenty of Cat-o-Grams to keep them smiling and laughing all day.
Together, with our partners and supporters, we have provided so much joy and fun for our patients this holiday weekend! Thank you for participating in sending a child a Cat-o-Gram and for always supporting Children's Hospital Los Angeles!