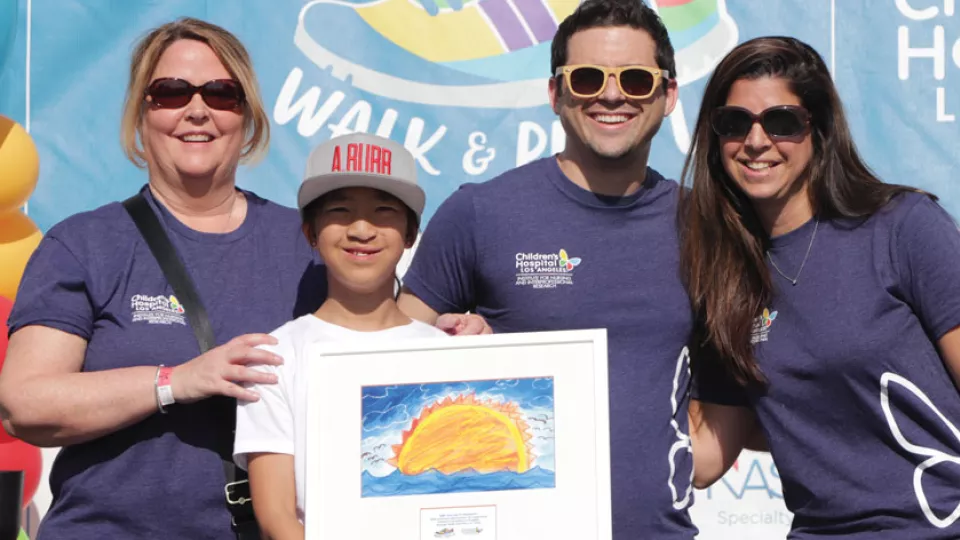 From Grateful Mom to CHLA Ambassador
Kathy Hauck and her daughter, Jia, a longtime patient, dedicate time and effort to fundraising for CHLA—and having fun.
If it had been up to her mother, Kathy Hauck would have been a nurse. "I just couldn't do the blood!" she admits, laughing.
Fortunately for Children's Hospital Los Angeles, Hauck's aversion to blood does not extend to hospitals in general. In fact, growing up the daughter of a nurse has given her a deep appreciation for the medical profession and the compassionate individuals who can "do the blood"—and so much more.
Hauck is a founding member of the Ambassadors of Children's Hospital Los Angeles. Launched in 2012, the Ambassadors are a network of community leaders and patient families who raise support and awareness for the hospital's lifesaving care, education and research that have given hope to generations of families. Hauck is also a founding co-chair of the Care Ambassadors, a leadership group dedicated to raising money for the Institute for Nursing and Interprofessional Research (INIR) at CHLA.
Life-changing care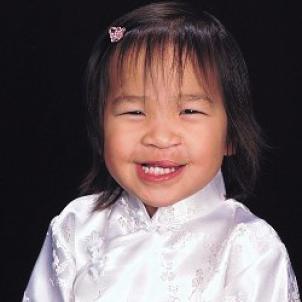 Before she was a CHLA Ambassador, Hauck was a grateful patient mom. Her daughter, Jia, was born in China with a cleft lip and palate. As Hauck prepared to bring her 17-month-old home to L.A., she knew she needed to find a place that could ensure the best surgical and comprehensive care for years to come. And she knew she'd found it when friends introduced her to Mark Urata, MD, DDS, Chief of the Division of Plastic and Maxillofacial Surgery at CHLA.
Now 11, Jia has had nine surgeries so far, including lip and palate repair and an ear tube placement. Once a year, Jia comes to CHLA to meet with specialists in reconstructive surgery, pediatrics, speech and hearing, dentistry and orthodontics, otolaryngology and psychology, who collaboratively assess her development.
Since Jia's first appointment with Dr. Urata just five days after she arrived from China, her CHLA care team has taken care of Hauck, too. From listening to her concerns about anesthesia to making sure she knew how to care for Jia when they went home, the doctors and nurses truly practiced family-centered care, says Hauck. That kind of inclusive, individualized care inspired her to support CHLA.
Giving back to CHLA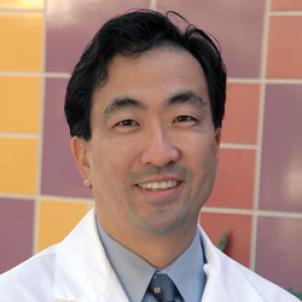 Hauck was drawn to the Ambassadors' idea that "you don't need to have hundreds of thousands of dollars" to make an impact, she says. "It's a way to give, even a little bit, and know that you're doing something, and be acknowledged for it. Whether it's $5 or $5 million, it all counts."
In 2015, Hauck started looking for a specific area of the hospital to support. For a nurse's daughter and a patient's mom, the INIR, which supports scientific education and investigation for nurses and other care professionals across the hospital, was the perfect fit.
"What brings you to CHLA are the world-renowned doctors, but what makes you passionate about CHLA are the nurses," says Hauck. "You spend so much time with the nurses and other clinical care staff. You create a close bond and see how genuinely they care about their patients and families."
Through group fundraising efforts, Hauck has helped raise more than $1 million for the INIR.
In addition to her work with the Ambassadors, fundraising walks have become a tradition for Hauck and her daughter. In April 2011, Hauck pushed 3-year-old Jia in a stroller in CHLA's "Turn on the Lights!" Walk for Kids. Hauck, who at the time worked for the Capital Group Companies, raised almost $10,000 for the event while also helping the Capital Group corporate team raise nearly $30,000.
More recently, Hauck and Jia have participated in Walk and Play L.A., which engages the community and raises funds for CHLA's lifesaving care. In June 2017, the INIR Journey to Research team, along with Jia's Joggers, were among the top fundraisers, together inspiring $53,104 in donations. In June 2018, INIR Journey to Research was again a top team, raising more than $33,100. Jia had a blast participating in the event's sports clinics and meeting athletes, including mixed martial artist and former UFC middleweight champion Anderson Silva.
Year after year, this mother-daughter team inspires generosity in others, and the pair is looking forward to continuing this tradition at the 2019 Walk and Play L.A. on June 22.
TO LEARN MORE about supporting Children's Hospital Los Angeles through the Ambassadors Program, contact the Ambassadors team at ambassadors@chla.usc.edu or 323-361-1700.