Tom Holland from SPIDER-MAN: HOMECOMING Swings By For A Visit with the Kids at Children's Hospital Los Angeles
Look out! Here comes Spider-Man!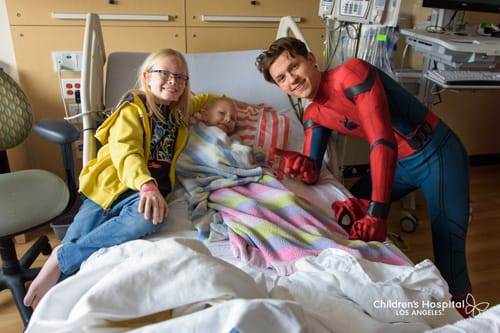 Tom Holland, who plays Peter Parker in the upcoming superhero movie SPIDER-MAN: HOMECOMING, swung by to visit some of our kids!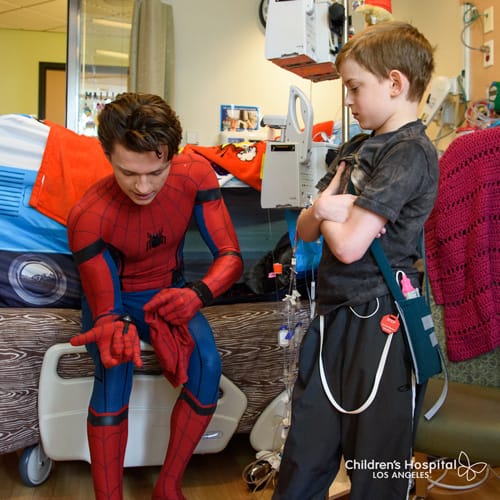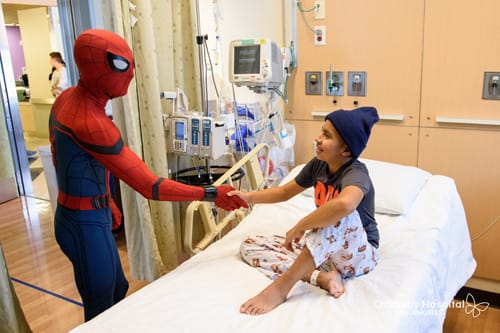 Tom got to show off all the fun things his suit can do, and even did a flip in the hallway!
Thanks to Columbia Pictures and, of course, Tom, for creating a few smiles today!