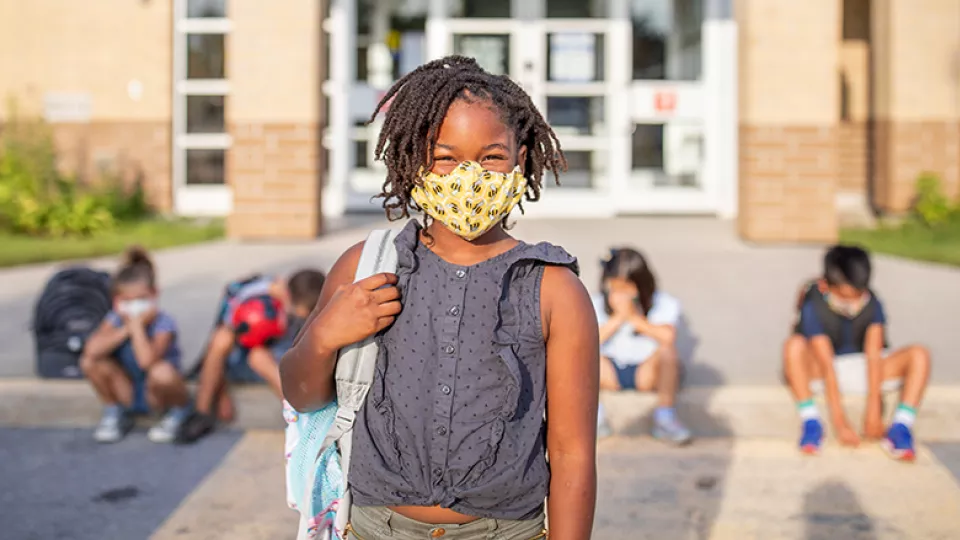 Advice From Our Experts
Top 10 Back-to-School Blog Posts for Parents and Kids
It's time to get back to school, for some students after more than a year without setting foot in a classroom setting. A big part of making the successful transition back to daily, in-person learning is preparation and establishing a routine. We're sharing with you the top 10 blog posts for back-to-school planning and awareness from the experts at Children's Hospital Los Angeles.
Post #1 – Supporting Kids' Mental Health
As kids return to campus with new safety guidelines in place, parents and teachers should be prepared to support their social, emotional and mental health needs.
Post #2 – The Delta Variant: What Parents Need to Know
As the latest strain of the coronavirus circulates, an epidemiologist advises families about how to keep unvaccinated kids safe, including wearing masks and having eligible household members vaccinated.
Post #3 – How to Get Your Kids to Wash Their Hands
Hand hygiene is more important than ever as kids return to school. But some kids just don't want to do it, or don't know how to do it right. Here are some handy resources to motivate kids to keep their hand clean.
Post #4 – COVID or RSV: How to Tell the Difference
The respiratory syncytial virus causes symptoms like runny nose, cough and fever—but can become more serious. Experts offer advice on what parents need to know about RSV, including how to differentiate it from COVID-19.
Post #5 – Healthy Kids: Schedule Immunizations
One of the most effective, lifelong ways a family can can keep their children safe and healthy is by ensuring that children get all of their vaccinations on schedule. See our simple immunization schedule.
Post #6 – Kids and Bikes: Smart Moves for a Safe Ride
Kids who ride their bikes to school may be a little rusty this year. Brush up on the ABCs of bicycle safety before your child pedals off to campus.
Post #7 – Encourage Walking to School
If you live close enough, beat the back-to-school traffic and start walking to school with your kids. It's a great way to lessen the anxiety of finding parking, get some fresh air and spend a little extra time with your family. 
Post #8 – Pedestrian Safety
Many unfortunate injuries occur on the streets, but being vigilant and alert with your family can help avoid scary accidents. The Injury Prevention Program at Children's Hospital Los Angeles recommends the following safe-walking rules.
Post #9 – School Bus Safety
Even if your child doesn't ride the bus to school each day, odds are that they will ride the bus at some point, whether it's on a school trip or going home with a friend. These safety and etiquette tips are great for you and your child to know about. 
Post #10 – Prevent Backpack Injuries
Have you ever tried to lift your child's backpack? If not, you are probably in for a pretty startling surprise. Before there were rolling backpacks, most of us remember the days of lugging our heavy bags around. Here are some tips for preventing injuries for your child with the use of their backpacks.