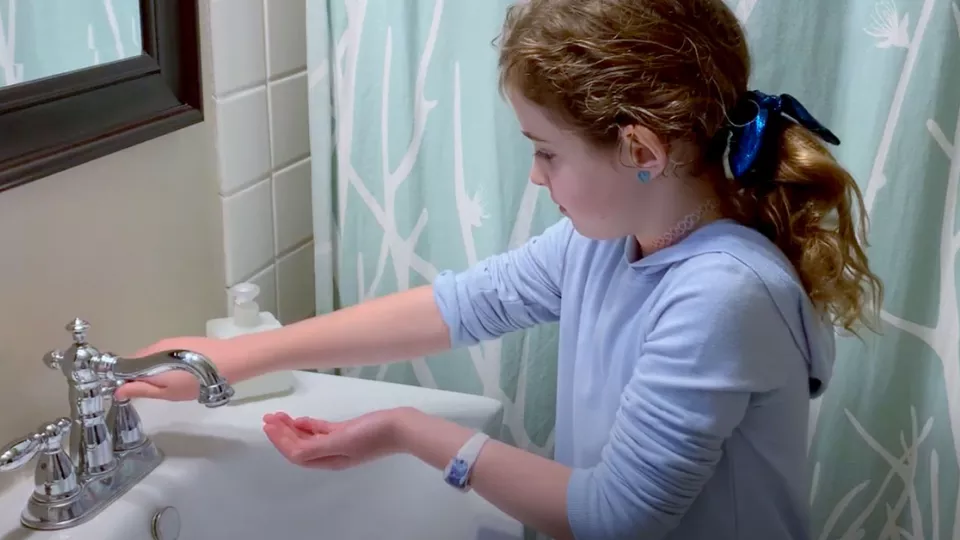 Advice From Our Experts
How to Get Your Kids to Wash Their Hands
Some kids just don't want to do it, or don't know how to do it right: washing their hands. This page provides some handy resources to motivate kids to use proper hand hygiene.
Why washing your hands is so important
Handwashing is one of the best ways to remove germs, avoid getting sick, and prevent others from getting sick. By doing it right, you're helping keep everyone healthy! Interested in the science behind it all? Visit this website from the CDC.
When to wash your hands
Wash your hands a lot, and especially:
Before, during, and after preparing food
Before eating food
Before and after caring for someone at home who is sick with vomiting or diarrhea
Before and after treating a cut or wound
After using the toilet
After changing diapers or cleaning up a child who has used the toilet
After blowing your nose, coughing or sneezing
After touching an animal, animal feed or animal waste
After handling pet food or pet treats
After touching garbage
After touching the floor
How to wash your hands
Now this is where it gets fun! The following five steps are hands down the best way to wash your hands:
Wet your hands with clean, running water (warm or cold) and apply soap.
Rub you hand together with the soap. Lather the backs of your hands, between your fingers, and under your nails.
Scrub your hands for at least 20 seconds. Need a timer? Hum your favorite song!
Rinse your hands well under clean, running water.
Dry your hands using a clean towel or air dry them.
Have your hands full and no time to read all this? Simply watch this video with your kids:
More Resources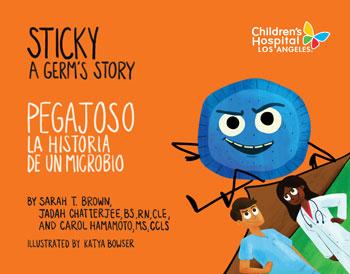 To help teach kids about the importance of hand hygiene in their own terms, Children's Hospital Los Angeles published a bilingual children's book on the subject, featuring a little germ named Sticky. The book is written in English and Spanish. Download it as PDF, and download Sticky's coloring sheet too!
The book was written by Sarah T. Brown, Senior Content Strategist at CHLA; Carol Hamamoto, MS, CCLS, Child Life Manager at CHLA; and Jadah Chatterjee, BS, RN, CLE, an infection control expert.