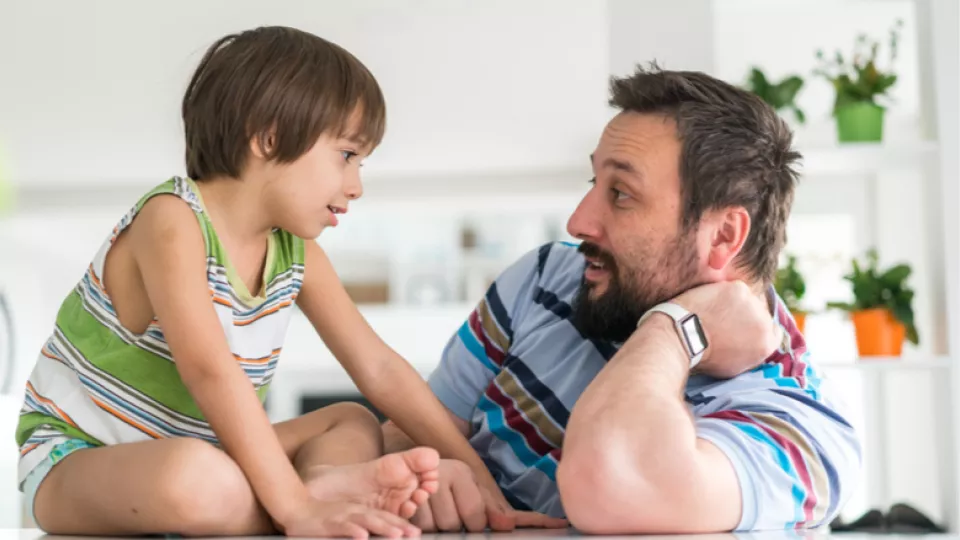 Advice From Our Experts
Back-to-School Tips for Kids with Autism Spectrum Disorders (ASD)
Written by Kathryn Smith, DrPH, RN, nurse care manager in the Boone Fetter Clinic at Children's Hospital Los Angeles in collaboration with members of the Autism Parent Advisory Board.
Back to school is just around the corner and this time of year can be both exciting and stressful, especially for children with autism spectrum disorders (ASD). Children may get nervous about starting a new school or going back to school. A big part of a successful first week of school is preparation and establishing a routine. Being involved with your child's schooling is important, but its also hard work. Nobody knows your child better than you, so follow your instincts. Make your child's transition into the school year smooth with these tips:
Before the new school year begins, contact the school to ask for a tour. With permission, take pictures of the school, playground, classroom and teacher to create a picture book for your child.
Arrange to meet with the school principal to talk about your child's needs and ask about the school's experience with autism and how the staff works with children on the spectrum.
Talk about school with your child often. Look at pictures of friends and school activities from the previous year to encourage conversation about school.
Try to keep at least one thing consistent when starting the next school year, especially if your child is changing classrooms, teachers or schools. For example, if you are happy with your child's aide, try and keep the same aide for the next year.
If your child has a friend that is moving with him, arrange play dates during the summer or before school starts and let your child know their friend will be with them in their new school.
Don't be afraid to meet the teachers for next year. If possible, visit the classroom the week before school starts. Teachers are usually preparing for the school year and it will give you a chance to discuss seating, potential distractions and your child's strengths and needs.
Play school at home to help your child get used to school activities and offer ideas on how to help him or her deal with their questions and fears.
Mention to your child frequently throughout the summer, several times a week if necessary, when school will begin, what grade they are is going into, how proud you are of them, and how big they are to be entering a new grade level. You can use a count down calendar if this would be helpful.
Resources for Families
If you have questions about the Boone Fetter Clinic's autism, neurodevelopmental and behavior disorders services, we welcome you to visit CHLA.org/Autism or call the Autism Warm Line at 323-361-6102, Monday-Friday 8:30 a.m.-5:00 p.m. The Boone Fetter Clinic is a member of the Autism Speaks Autism Treatment Network.
Print this blog post and pin it on your bulletin board at home and share these tips with parents and caregivers for kids with autism spectrum disorders.