Post-Award & Research Finance Administration
About Us
The Post-Award & Research Finance Team serves CHLA with financial management of extramurally and intramurally sponsored grants, contracts, and agreements. The staff is ready to help principal investigators and departmental administrators with the various policies and regulations pertaining to sponsored projects and assist with the successful fiscal oversight of these projects.
The Post-Award team is responsible for preparing and filing financial reports required by sponsors as well as billing and collecting from sponsors. Within the department of Research Operations, the Post-Award & Research Finance team works closely with divisions to support the management of sponsored projects that achieve the instruction, research, public service and outreach mission of Children's Hospital Los Angeles.
How We Support
The Post-Award & Research Finance team ensures that all projects are set-up and monitored to comply with applicable sponsor and institutional policies and guidelines. The assigned analyst is responsible for the project from startup to closeout. The services provided by the Post Award & Research Finance team include but are not limited to project start-up services, award management and award closeout. It is important to note that central pre and post award activities related to clinical research are led by TSRI's Contracts and Clinical Research Team.
In addition to the above services, the Post Award & Research Finance team also provides oversight of intramural funding programs, assists with Federal and State audits and administers CHLA's research core facilities.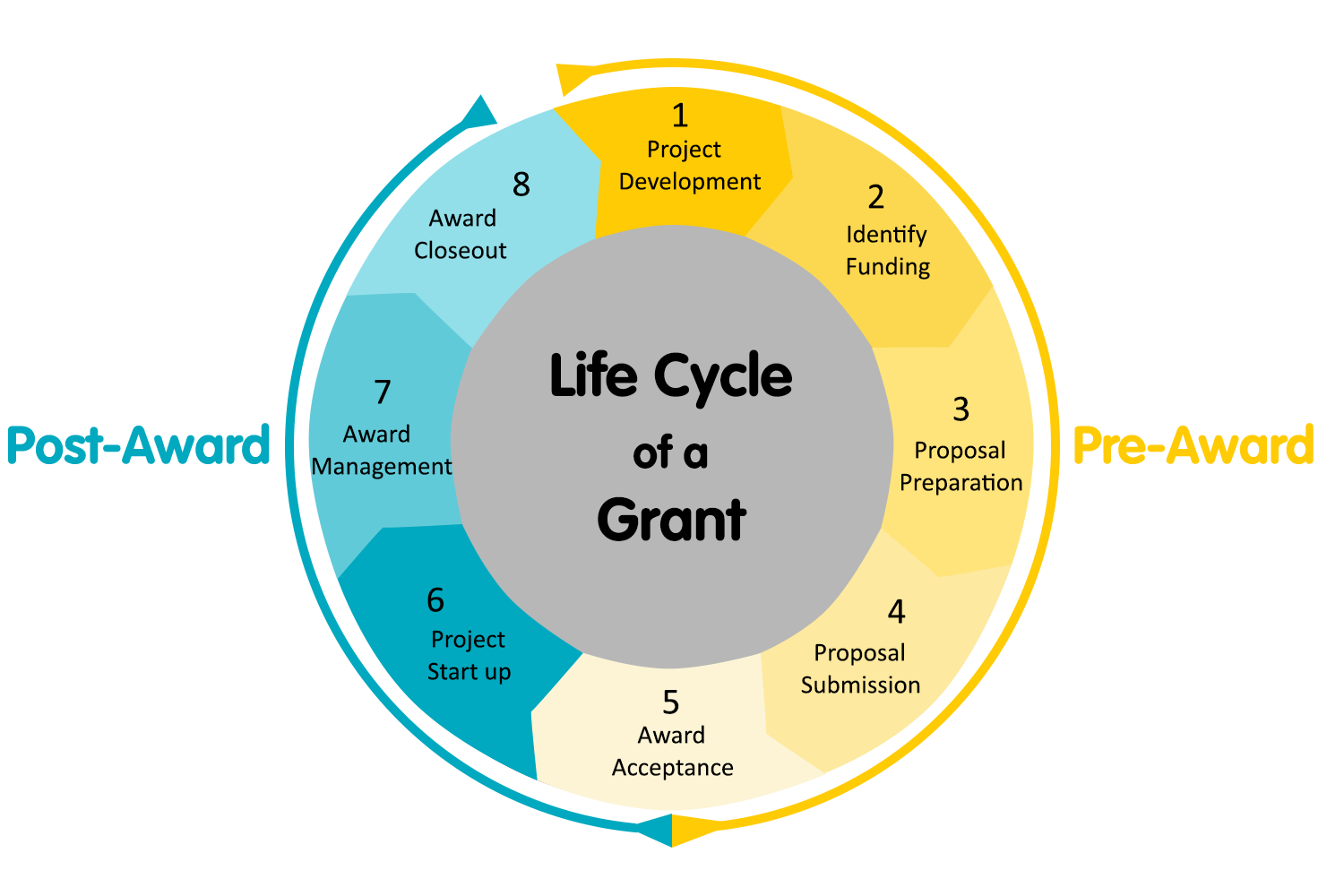 Project Start-up Services
Upon receipt of an award notification, the award detail is populated by the Grants team in PeopleSoft then forwarded to the Post-Award team. A post-award analyst is assigned and proceeds with verifying the IDC rate, updating budget detail by budget category per the Notice of Award, generating the award and sending a notification email to Principal Investigator/Division contact once completed.