Division of Hospital Medicine Research
Research Overview
The 70 physicians and research staff in the Division of Hospital Medicine at CHLA seek to improve the care of the most vulnerable hospitalized children. We strive to be one of the country's premier pediatric hospital medicine research programs, with special expertise in underserved populations, such as Medicaid recipients, racial/ethnic minorities, and other children with medical complexity that are hospitalized for a variety of medical and surgical conditions. Through collaboration within our division and with our medical and surgical colleagues at CHLA and the University of Southern California, we conduct meaningful and actionable research that significantly advances the care of these vulnerable populations. Our current research efforts fall under several broad domains: (1) Medical Education; (2) Quality Improvement/Patient Safety (including high-value care); and (3) Clinical Research. Our division's research efforts have received support from the Agency for Healthcare Research and Quality, the National Institute of Health, the Thrasher Foundation, the Academic Pediatric Association, the Gerber Foundation, and local CHLA grants.
Research Focus
Informing medical education and training best practices through national and local evaluative research and pilot curriculum programs championing safety, efficiency, and quality improvement research initiatives that advance care for hospitalized children.
Driving local and multi-center clinical research projects focused on medically complex children, particularly within underserved populations.
Research Faculty Spotlight
Christopher Russell, MD, MS, Research Director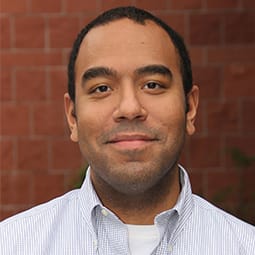 Dr. Christopher Russell oversees clinical research strategic initiatives and efforts for the Division of Hospital Medicine. The objective of his own research is to improve the prevention, diagnosis, and treatment of bacterial respiratory tract infections in children with medical complexity. He recently received a three-year award from The Gerber Foundation and a five-year award from the Agency for Healthcare Research and Quality to support this work. In addition, he has piloted a working group within the division to design goals and projects focused on studying health disparities within the CHLA patient and provider population.
David Robles, MA, Research Supervisor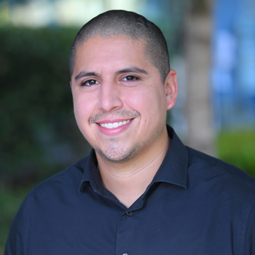 David Robles supports the clinical and quality improvement research efforts of the Division of Hospital Medicine. He completed his MA in Psychology focusing on Health and Clinical Psychology research at California State University Los Angeles. He is passionate about reducing health disparities among underserved and understudied communities. His previous research has explored a broad range of topics in psychiatric disorder, personality, neuroimaging, brain injury, and neurodegenerative disease. David's goal is to work toward improving the medical care of vulnerable pediatric populations.
Michelle LaJoie, BS, Clinical Research Assistant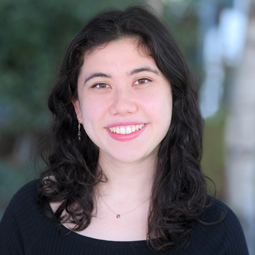 As part of the Division of Hospital Medicine Research team, Michelle assists with studies to improve the care of children with medical complexities. She recruits subjects, extracts data, and facilitates protocol workflow. While completing her bachelor's degree at UCLA, Michelle explored clinical research in the emergency department. She is excited to learn and contribute to research at CHLA.
Sabrina Sedano, BS, Clinical Research Assistant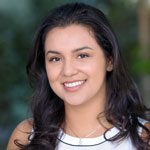 Sabrina Sedano completed her undergraduate studies at the University of California, Riverside. She works collaboratively with the multisite research teams on the PHIS+ Shunt Infection Prevention and CLIMB clinical studies of children with hydrocephalus. She is interested in helping improve the quality of care for children with medical complexities and promoting research among minority groups. She works closely with families participating in the research projects, as well as overseeing data workflow and archiving.
Academic Title: Associate Professor
Other Hospital Roles and Responsibilities: Attending Physician and Research Director, Division of Hospital Medicine
Research focus: Respiratory infections in children with medical complexity.
Medical School: Harvard Medical School
Residency: University of California, San Francisco

How did you develop an interest in your current research area?
For the first three years on staff at CHLA (2010-2013), I had a primary clinical career with a significant portion of my time devoted to management of children with chronic respiratory failure requiring tracheostomy placement and mechanical ventilation. This was a patient population that I did not have extensive exposure at my residency program. Many of these patients were hospitalized for respiratory infections. In doing literature searches, I found about 10 articles about respiratory infections in children with pre-existing tracheostomy. Given my desire to practice evidence-based medicine, I became discouraged at the lack of clinical research surrounding the management of respiratory infections in pediatric patients with tracheostomy. I believe that this knowledge gap leads to variations in care, increased resource utilization and inconsistent care plans with each admission.
What research projects did you conduct to answer your questions?
To answer these questions, I became the Principal Investigator for a series of studies using secondary analyses of the Pediatric Health Information System (PHIS) database to examine resource utilization and risk factors for readmission and prolonged hospitalizations for pediatric patients admitted with bacterial tracheostomy-associated respiratory tract infections. This work provided preliminary data for my successful application to the Southern California CTSI KL2 Mentored Research Career Development Award, where my projects found an association between Hispanic ethnicity, Pseudomonas aeruginosa and increased risk of hospital readmission for bacterial respiratory tract infections. Additional multi-center PHIS studies found young, Hispanic children with multiple complex chronic conditions who use Medicaid insurance and are discharged home have the highest risk for hospitalization for a bacterial respiratory tract infection after tracheotomy.
What funding have you obtained to support your research?
I have been lucky to receive funding through the National Institutes of Health, the Academic Pediatric Association, The Gerber Foundation and through intramural grants at Children's Hospital Los Angeles.
What are the next steps in your research career?
As a pediatric hospitalist with expertise in the management of respiratory infections in medically complex patients, I have a strong interest in improving prevention, diagnosis and treatment of respiratory tract infections in this population. Given increasing prevalence of antibiotic-resistant bacteria, there is a growing need for rational antibiotic use. The long-term goal of my lab is to decrease unnecessary antibiotic use for acute respiratory infections in children with medical complexity. The current project aims are to evaluate what factors influence clinicians to diagnose and treat suspected bacterial tracheostomy-associated infections with antibiotics. Together with five other freestanding children's hospitals, we are prospectively collecting data on hospitalizations in children with tracheostomy to: 1) Determine the impact of rapid respiratory viral testing on continued antibiotic treatment in children with suspected infections; 2) Identify clinical and laboratory factors associated with antibiotic overuse in children with tracheostomy treated for bacterial respiratory infections; and 3) Define the association between bacteria-discordant antibiotic coverage, culture results and clinical outcomes in children hospitalized with bacterial tracheostomy-associated infections.
Anything else that you would like to share?
In addition to my clinical work and research, I have a passion for mentorship and increasing the numbers of underrepresented minorities in medical careers, particularly in pediatrics. I am on several local and national committees to increase diversity and inclusion efforts. As African-Americans are underrepresented in biomedical research and health-related science careers, I hope to become a role model to help these underrepresented groups interested in clinical research careers achieve success.
Ongoing Projects (Selected)

Recently Completed Projects

Recent Publications (Selected)
Medical Education
"Exploring medical students' learning styles and perceptions of safe transitions to aid in instructional design of a pediatric clerkship curriculum": Qualitative evaluation and mixed methodology to explore whether technology-based modalities to deliver a curriculum on safe hospital transitions of pediatric patients can enhance a student's learning experience. This project was granted $10,000 as part of the 22nd Annual Barbara M. Korsch Award for Research in Medical Education. (PI: Dr. Kira Molas-Torreblanca, PHM Fellowship Director)
"Perspectives of Hospitalist Mentorship in Pediatric Hospital Medicine": A survey-based study aimed to understand the national mentoring landscape in pediatric hospital medicine. By creating and validating a needs-analysis survey, researchers will collect data to inform the creation and improvement of mentorship programs. (PI: Dr. Brandon Palmer, PHM Fellow 2019-2021)
Quality Improvement
"BASiC: Better Antibiotic Selection in Children, a multicenter quality improvement initiative supported by the American Academy of Pediatric Value in Inpatient Pediatrics Network": A large multidisciplinary improvement project involving members with expertise in Emergency Medicine, Infectious Diseases, and Antibiotic Stewardship. This study aims to improve evidence-based prescribing practices to promote use of narrower spectrum antibiotics for a shorter duration for patients seen in the ED or hospitalized with CAP, SSTI, and UTI. (Site PI: Dr. Vivian Lee)
"Reducing blood cultures in hospitalized patients with CAP, SSTI, and UTI": This quality improvement project focuses on diagnostic stewardship with the aim to reduce blood culture acquisition in patients who are included in the BASiC study. (PI: Dr. Monica Mattes, PHM fellow 2020-2022)
"Measurement of baseline pulse oximetry overuse rates in children with bronchiolitis not requiring supplemental oxygen": A prospective observational study evaluating overuse of pulse oximetry monitoring in hospitalized patients with bronchiolitis with the goal of identifying strategies for de-implementation of pulse oximetry in this patient population. (Site PI: Dr. Vivian Lee)
"Critical Care Billing Project": Pediatric hospitalists at CHLA frequently provide critical care services to patients hospitalized on our inpatient floors. The purpose of this project is to improve hospitalists' documentation of and billing for the critical care services they provide. (PIs: Dr. Joyce Koh and Dr. Grant Christman)
Implementing the Transition Readiness Assessment Questionnaire (TRAQ) in the Inpatient Setting: A Quality Improvement Project": This project aims to increase transition awareness and measure transition readiness among hospitalized adolescent and young adults. (PI: Dr. Andrea Matho)
"Family-Centered Rounds Optimization": In considering the variability in how family centered rounds are conducted, this observational study is being conducted in an effort to assess best practices to improve the quality and efficiency of family-centered rounds. (PI: Dr. Susan Wu)
Clinical
"Prospective Cohort Study of Severe Bronchiolitis and Risk of Recurrent Wheezing": The 35th Multicenter Airway Research Collaboration (MARC-35) study is a NIH-funded, 17-center prospective cohort study to consider the association between several factors (e.g., infectious etiology, vitamin D levels, and the subsequent development of recurrent wheezing by age 3 years.) (Site PI: Dr. Susan Wu)
"Diagnosis and Treatment Patterns for Suspected Bacterial Tracheostomy-Associated INfections (bTRAINs)": A prospective study to describe diagnostic and antibiotic treatment patterns and clinical outcomes in children with tracheostomy being evaluated with bTRAINS. This observational study will follow patients with tracheostomy and associate diagnostic patterns with the primary outcome of bTRAIN treatment. (PI: Dr. Christopher Russell)
"Microbiome Analysis in Post-Tracheotomy Airway for the Diagnosis and Treatment of Pediatric Bacterial Tracheostomy-Associated Infections": This study aims to differentiate post-tracheostomy airway microbiome patterns in asymptomatic states and bTRAIN states. The findings will inform clinical care by reducing antibiotic administration, development of antibiotic-resistant bacteria, and hospitalization for intravenous antibiotics. (PI: Dr. Christopher Russell)
"Cerebrospinal Fluid (CSF) Shunt Infection Prevention in PHIS+": Retrospective observational cohort studies examining detailed clinical data from chart review as well as the PHIS+ database to better understand the effectiveness of intrathecal antibiotics and antibiotic impregnated shunt catheters in preventing post-surgical CSF shunt infection. (PI: Dr. Tamara Simon)
"Novel Biomarker Investigation for Patients Undergoing CSF Shunt Infection Treatment": A prospective observational study with hydrocephalus patients undergoing CSF shunt surgery to better understand the evolution of CSF microbiota in CSF shunt infection. These analyses will evaluate how proposed biomarkers can inform management and treatment of CSF shunt infection. (PI: Dr. Tamara Simon)
"Improving clinical outcomes of pediatric patients with congenital heart disease and viral bronchiolitis": Using data from the Pediatric Health Information System (PHIS) database, this study aims to evaluate resource utilization for a birth cohort of children with congenital heart disease for admissions related to viral bronchiolitis over the first year of their lives. PHIS will be used to compare diagnostic testing resources and intervention utilization rates at different hospitals and determine the association of specific resources with outcomes. (PI: Dr. Namrata Ahuja)
Medical Education
"Caring for Children with Medical Complexities: An Introductory Curriculum": Introducing a multi-faceted curriculum on caring for children with medical complexities to medical students on pediatric elective rotations to study if a focused curriculum fosters informed empathy and enhances knowledge, skills and attitudes towards this patient population. (PI: Dr. Fatuma Barqadle)
"Survey of COMSEP membership: How are pediatric hospital medicine sub-specialty core competencies incorporated into medical student-level training?": A national survey conducted via the Council on Medical Student Education for Pediatrics (COMSEP) to report proportions of clerkships that incorporate PHM core competencies. In addition, demographic factors between institutions that incorporate these core competencies were compared with institutions that do not. (PI: Dr. Fatuma Barqadle)
"A Novel Educational Approach to Introduce a Child Poverty Curriculum Through Digital Storytelling": Exploring digital storytelling as a new method of teaching child poverty curriculum for pediatric trainees in an effort to increase knowledge, interest, comfort, and engagement in the topic and frequency of screening for unmet social needs. (PI: Dr. Marni Shear, PHM Fellow 2017-2019)
"Enhancing Medical Student Performance and Self-Efficacy on Family-Centered Rounds: An Interactive Curriculum": Instituting an enhanced curriculum for third year medical students on family-centered rounds and measure self-efficacy and performance on family-centered rounds using validated tools. (PI: Dr. Melanie Rudnick, PHM Fellow 2016-2018)
"Current Leadership Training in Pediatric Hospital Medicine Fellowship Programs: A Survey": Qualitative study designed to assess the variety and scope of leadership training offered in Pediatric Hospital Medicine Fellowship programs as well as the existence of any barriers or challenges in implementing that training. (PI: Dr. Jaidev Nath, PHM fellow 2015-2017)
Quality Improvement
"Feasibility pilot of audit and feedback with educational outreach to align continuous pulse oximetry use in stable bronchiolitis patients with evidence and guidance recommendations": Continuous pulse oximetry (SpO2) monitoring is not recommended for stable patients with bronchiolitis who do not require supplemental oxygen, as it increases healthcare utilization and alarm fatigue without improving patient outcomes. However, SpO2 monitoring inconsistent with this guideline remains high. This study aims to assess the effect of audit and feedback with educational outreach to align continuous SpO2 use in stable bronchiolitis patients with evidence and guideline recommendations. (Site PI: Dr. Vivian Lee)
"Project REVISE (Reducing Excessive Variability in Infant Sepsis Evaluation)": The project goals are to improve the quality of care delivered to infants age 7 to 60 days, identified with a fever without a source, by increasing compliance with current evidence and best practices. (Site PI: Dr. Vivian Lee)
Clinical
"Opportunistic immunization: Variation in policies and practices for vaccination of hospitalized adolescents": A multi-center, retrospective observational survey study to examine how hospital immunization policies/practices are associated with inpatient vaccine delivery rates. A second aim is to determine if inpatient hospital immunization policies/practices differ between different types of vaccines (e.g., influenza, adolescent vaccines). (PI: Dr. Alexandra Mihalek, PHM Fellow 2018-2020)
"Comparing outcomes of technology-dependent children in children's hospitals versus non-children's hospitals": A multi-center retrospective, cross-sectional study using Kids' Inpatient Database from 2012. This study compares the care of technology-dependent pediatric inpatients at children's hospitals versus non-children's hospitals to identify if certain patients would benefit from the regionalization of inpatient care and if others would receive similar quality of care closer to home. (PI: Dr. Namrata Ahuja; PHM Fellow 2015-2018)
"Socially assistive robots (SAR) using empathy to reduce children's pain during peripheral IV placement": For this study, we used a humanoid robot, together with already in use distraction techniques employed by the CHLA Child Life group, to reduce anxiety and pain perception in children receiving PIV placement prior to radiology studies. (PI: Dr. Margaret Trost)