Cellular Imaging Core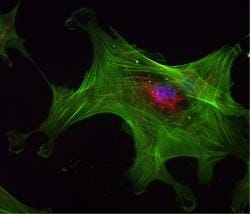 Services
The Imaging Scientist provides expert consultation on the design, execution and analysis of fixed and live cell imaging experiments. Please contact the Imaging Scientist directly to arrange access and training in the utilization of Core facilities.
Equipment and Software
The Cellular Imaging Core houses modern light microscopy and digital image processing equipment to support cell biology research at our facility as well as other institutions. Click here for details on our equipment and software.
Cellular Imaging Core Fee Structure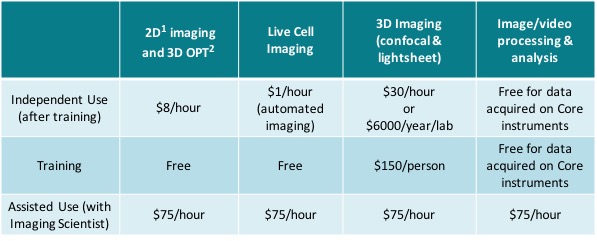 1= 2D imaging techniques available: fluorescence; color brightfield, phase-contrast & differential interference contrast (DIC); automated tiling & merging of large areas
2 OPT= optical projection tomography
Access for Non-Hospital Researchers
Access to Cellular Imaging Core facilities for researchers at USC and other institutions can be arranged. Interested researchers should contact the Imaging Scientist to inquire about availability and rates

.
Cellular Imaging Core Publications and Data
3D Confocal
Calcium Imaging In Live Cells
Confocal Image Quantitation
Fluorescence Image Quantitation
Spectral Imaging