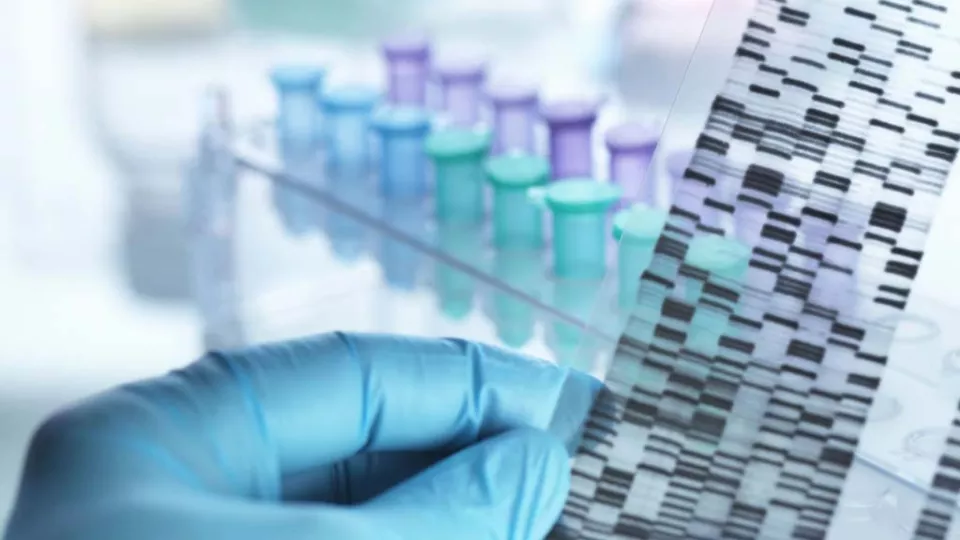 Research Community
Meet Some of our Research Staff Members
Niharika Gajawelli, PhD
Staff Scientist
As an electrical and computer engineering student at Rutgers University, Niharika experimented with various research areas, including microelectromechanical systems and speech processing. But when she began studying MRI data at USC, "things finally clicked."
"I was surprised at how little we knew about the brain in early childhood," she explains. "I realized that I wanted to use noninvasive medical imaging to understand brain development."
Niharika became a staff scientist in the lab of Natasha Lepore, PhD, in October, but she is hardly new to CHLA. She completed her PhD in biomedical engineering under Dr. Lepore in 2018, and she recently served as a postdoctoral fellow on Dr. Lepore's team.
Currently, she is investigating early childhood brain development—analyzing shape changes in various brain structures and the skull, with the goal of creating a comprehensive growth chart that radiologists and other clinicians can use. She is also studying brain differences between term and pre-term babies.
"There is so much interesting research at CHLA," she adds. "I really enjoy the discussions with physicians. So many doctors here are interested in research, and they are very approachable."
Originally from India, Niharika grew up in Japan and came to the U.S. to pursue her university education and experience a new culture. She loves to go hiking, and on long weekends, she has been exploring the country's many national parks.
---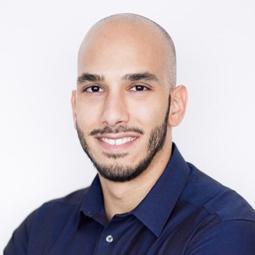 Mike Gawad, BSc, CCRP
Clinical Research Supervisor
"Every medication you can take has gone through the clinical trial process," says Mike. "So many people are involved—from the investigators to the nurses to the coordinators and so many others. I would like to shine a spotlight on all the staff who make research possible."
Mike has seen that process up close since 2009, when—fresh out of college—he took a job as a research assistant for a pharmaceutical company. Working on major phase 1 trials for psychiatric indications, he quickly discovered that he loved the fast pace and the meaningful interactions with patients.
He joined CHLA in 2016, and today, he oversees 14 clinical research coordinators across seven divisions: Cardiology, Cardiothoracic Surgery, Hematology-Red Cell, Radiology, Infectious Diseases, Nephrology, and Clinical Immunology and Allergy.
"The best part for me is working with the patients, as well as training and mentoring new coordinators," he says. "The camaraderie at CHLA is always very high, and I love being involved with new, leading-edge therapies. It's really rewarding."
In his free time, Mike keeps busy as a dad to his two boys, ages 9 and 10 ½. He's also an avid Dodgers and Lakers fan and enjoys fitness, traveling and sampling L.A.'s diverse menu of cuisines. "I like Middle Eastern food, Mexican food, sushi and all different world foods," he says. "And of course, you can't go wrong with In N Out!"
---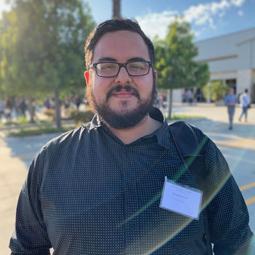 Alejandro Peña
Lab Safety Specialist
While earning a degree in biological and biomedical sciences at Rochester Institute of Technology, Alejandro considered becoming a scientist and researcher. But after working as a lab tech and lab manager at two biotech startups, he discovered a different calling: safety.
"I really enjoy it," says Alejandro, who joined Children's Hospital Los Angeles in December 2019. "What brings me joy with my job is knowing that I'm helping people to stay safe and come home to their families and loved ones every day."
Together with Lab Safety Officer Dracena Smith, he aims to promote a culture of safety among everyone in the labs, from students to postdocs to staff and faculty. In addition to performing inspections and risk assessments, he has been helping to develop and grow a safety training program for both new and veteran investigators.
"What I like about CHLA is the culture. People enjoy working here," Alejandro says. "I also love being part of something. It's always fascinating to hear about the leading-edge research that is going on."
In his free time, he and his wife volunteer with their church, helping to mentor underserved youth and high school students. "I love to serve my community," he says. "That's what I find fulfilling."
---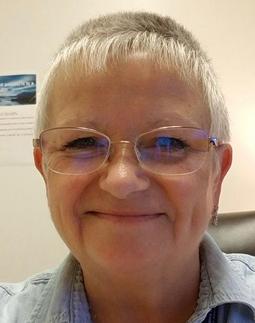 Caron Hutchinson, CCRP
Supervisor, Clinical Research
The first time Caron walked through the doors of CHLA, she knew she was in a special place.
"A shiver just ran down my spine. Then, when I met the doctors and staff, I could see their passion. They know their patients inside and out, upside down and back to front, and I thought, 'Whoa! This is VERY SPECIAL.'"
Caron knows special when she sees it, too. Originally a microbiologist, her career has spanned 40 years—from working as a clinical laboratory scientist to managing clinical research in the U.K. and U.S. in both health care (National Health Service, USC and others) and the pharmaceutical industry (including Novartis and Astellas).
Caron joined CHLA in February 2020 as a Clinical Research Supervisor for the Leukemia and Lymphoma and the Cancer Control Group teams. Combined, the teams coordinate around 60 studies.
"I work with the crème de la crème of clinical research coordinators. They have continued to work throughout this pandemic, for the good of their patients, and they are just mind-bogglingly good!" she says. "My job is very much about the facilitation of their work. I try to oil the wheels, to smooth things through and to support the teams as much as I can."
A native of Birmingham, England, she and her husband moved to Los Angeles in 2005. Caron is a proud mom of two adult children, adores her two dogs (a Chow and a Shiba Inu), and loves word and math puzzles. "If I can solve the Diabolical Sudoku in the L.A. Times, on the train home on a Friday night," she says, laughing, "I'm set for the weekend!"
---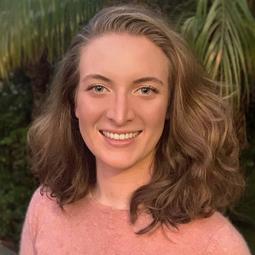 Carly Weaver
Clinical Research Coordinator I
"I love my day to day," says Carly. "I love talking with patients and families. Some of the clinical trials I've worked on have been organ-saving. The families come in, and they're just so grateful."
Carly joined CHLA two years ago after graduating from USC. Although her degree is in linguistics and cognitive science, she realized late in her undergrad studies that she wanted a career in medicine. Working as a clinical research coordinator for the Pediatric Surgery and Infectious Diseases teams (and previously the GI team) has fueled that interest even more—and given her invaluable experience with registry studies, pharmaceutical clinical trials, NIH studies and more.
In addition, her work with the Pediatric Surgery and Liver Transplant teams—particularly under Juliet Emamaullee, MD, PhD—has further inspired her career plans. Her goal now? To become a surgeon—and of course, do research.
"What attracts me to research is that everything I'm doing is for the betterment of patients or the betterment of knowledge in general," Carly says. "I truly believe in everything I work on. It's incredibly rewarding."
Although much of her free time has been spent finishing a post-baccalaureate program at UCLA and studying for the MCAT exam, she still finds ways to unwind. Her favorite activities? Running, weightlifting and going to stand-up comedy shows.